Dolores E. Humlie (Encisco) 1933 - 2023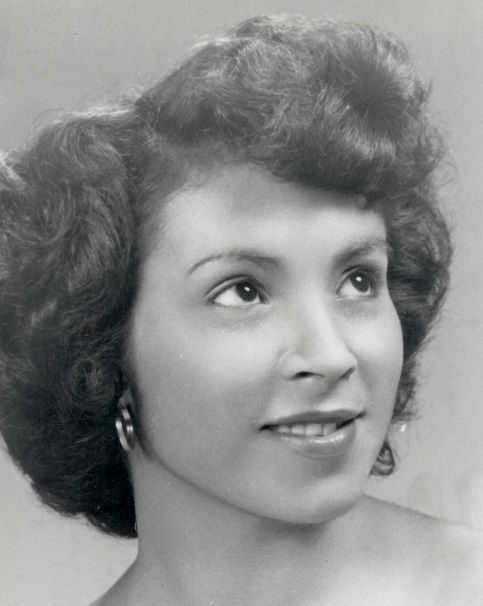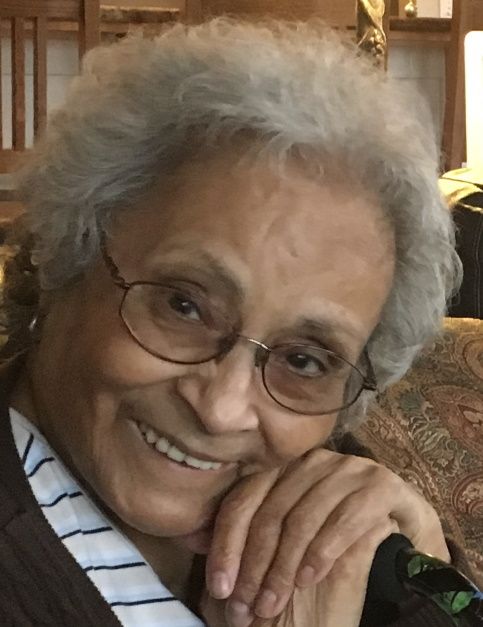 Dolores Humlie was a loving wife, devoted mother, grandmother, great-grandmother, loving big sister, and friend. She was a hard worker who had an unwavering faith in God and loved her family wholeheartedly. (And she was really cute and had a contagious giggle.) Dolores passed away peacefully in her home on New Year's Day, January 1, 2023, surrounded by her family.
Dolores was born January 31,1933, to Emmanuel and Carmen Encisco in Flagstaff, Arizona. She was the first born of five children (and the shortest of all). She was raised in a big, loving, music-filled family and remained in Flagstaff until she married. Dolores went to school in Flagstaff, and later worked as a clerk at a grocery store, where she met Paul Humlie. After a short, whirlwind romance, Paul and Dolores eloped in Las Vegas, Nevada, on November 25, 1959. They had a deep love and commitment to one another and were married for 40 years, until Paul passed away in April of 2000. Together, they had four children, which they raised in Williams, Arizona, Rupert, Idaho, and Yakima, Washington.
Dolores was a hard worker and made everything she touched shine. She loved people, especially little children and the elderly. She never met a stranger. She would visit with everyone she encountered, especially when traveling to Arizona.
Dolores was a stay-at-home mom for many years. She later became a retail clerk at Safeway in Yakima, where she was promoted to Front-End Coordinator. She loved and thrived at this job. After she and Paul moved to McMinnville, Oregon, she worked at Wilco Farm Store for 22 years, doing what she loved most--facing product and price changing. (And, of course, she made her department shine!) One of her greatest joys was the relationship she developed with her customers and her co-workers. She loved them all, and they loved her, too.
Dolores is survived by her sister, Rebecca Ruiz; brother, Alfed Encisco; sons, George (Anita) Humlie, and Mario (Marci) Humlie; daughters, Carmen (Eric) Russell, and Petra (Fred) Bolton; stepdaughters, Kris Carlson and Debbie (Greg) Wynn; stepson, Michael Humlie; nine grandchildren; six great-grandchildren; and many more nephews and nieces. She was predeceased by her husband, Paul Humlie; daughter-in-law, Kelley Humlie; brothers, Justino (Sandy) Encisco, and Manuel (Mary) Encisco; and sister-in-law, Dolly Encisco.
A service will be held at noon, Friday, January 13, 2023, at Awaken Church, 655 N.E. Hwy 99W, McMinnville. Following the service and reception, interment will be held at Evergreen Memorial Park in McMinnville.
In lieu of flowers, donations may be made to "See Ya Later" Foundation, P.O. Box 1281, McMinnville, Oregon 97128. To leave condolences, please visit www.macyandson.com.