What to do while you're at home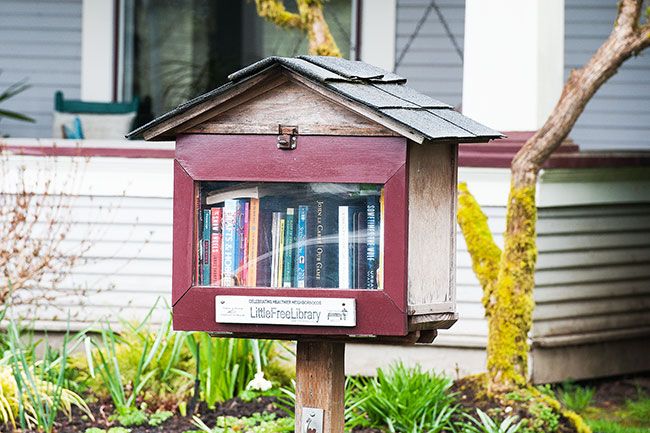 Here are some activities to consider while you're at home during the coronavirus closures:
* Read — Reading is the No. 1 pastime teachers recommend students do while school is out, and it's good for people of all ages.
Since the McMinnville Public Library is closed, you may have to turn to your own book shelves and reread beloved novels or nonfiction. Or visit one of the Little Free Libraries — Little Free Libraries of McMinnville, Or, on Facebook — and find something new to you. Friends can share books, too.
This may not be the time for bulky tomes, though. Instead, read something light and fun.
* Renew an old hobby — Did you play tennis or blow a horn or start to learn quilting years ago? Now's the time to revisit that hobby. You probably still have some of your old materials or equipment.
* Learn something new — Watch YouTube videos or research something that interests you. Try learning a language with Duolingo or another website. Learn to bake bread. Look up a destination online and read about it, so you'll be ready to go when travel bans are lifted. Someday.
* Clean house — Do things you usually put off, such as sorting through your wardrobe and getting rid of things that don't fit or you no longer like to wear. Clean out the attic — maybe you'll find your old tennis racket or sewing machine. Change from winter drapes to summer curtains. Switch the winter flannel sheets to the summer cottons. Designate a box for future donations.
* Paint a room — If you bought the paint, but have been putting off getting out the rollers, now's the time. If that's too ambitious, try rearranging your furniture for a fresh look in the place you're spending all your time.
* Give your vehicle some TLC — Clean out old wrappers, receipts and other flotsam and jetsam. Wash the exterior. Check fluid levels. Change the oil if it's time, and if you can — maybe it's time to learn to do that yourself.
* Take a walk — You need the exercise, and your dog will thank you (remember to take poop bags with you, and use them!). If you're a regular walker, try a different route. Of course, remember social distancing rules — don't hug a stranger just because you haven't seen anyone in a while.
* Plan your garden — Draw the outlines on paper, then plan where various vegetables will be planted. Tomatoes need full sun, for instance, so make sure they have a happy place.
Contact the Yamhill County Extension Service for advice about planting — the office is closed to the public, but you can call 503-434-7517 or send email through the website extension at oregonstate.edu/yamhill. The OSU (Oregon) Master Gardener Program is offering its vegetable gardening class free; sign up via the Facebook page.
* Write — Get out pen and paper and send a real letter to a friend. Express your feelings in a journal.
Or record your experience with the coronavirus emergency and send it to the Oregon Historical Society, which is compiling "personal reflections on living through this pandemic." Letters may be sent to the OHS Research Library, 1200 S.W. Park Avenue, Portland, OR 97205.
* Tell the News-Register about people helping others. Contact spointer@newsregister.com.
* Plan a family scavenger hunt — Make a list of 10 or 20 items in your house or in your yard, and have a friendly competition to see who can locate them first. Or start with our list:
Can you find these things in your home?
1. A pen that works.
2. A roll of toilet paper.
3. A newspaper or clipping.
4. A book that has not yet been opened.
5. A pet toy (or a child's toy, if there are no pets in the house).
6. Something related to Oregon.
7. A musical recording, such as a CD, album or tape.
8. Something with flowers on it.
9. Something that rings.
10. A room with a view.