Children exposed to Sheridan drug house; four arrested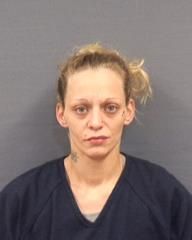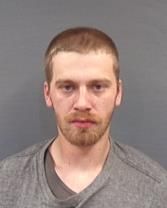 [Updated Friday 11 a.m.]
SHERIDAN — When the Yamhill County Interagency Narcotics Team served a search warrant on a Southwest Madison St. residence early Tuesday morning, and targeted Michelle Suzanne Spittles as their primary suspect, they located her two children in the home. It's a residence where their mother acknowledged she has carried out drug deals.
Three other individuals, including Spittles' brother, were taken into custody, according to sheriff's office Capt. Chris Ray. He said the children, ages 2 and 5, were placed in the custody of the state Department of Human Services.
"When investigators learn that children are being exposed to drug use and sales, it creates a sense of urgency in the investigation," said Yamhill County Sheriff Tim Svenson, who also chairs the drug team, on which Ray once worked.
The 28-year-old Spittles was arraigned before Circuit Court Judge Ronald Stone Wednesday afternoon on two counts each of first-degree child neglect, delivery of a controlled substance/heroin and methamphetamine within 1,000 feet of a school, endangering the welfare of a minor and possession of a controlled substance/heroin and meth. All but two of the charges are Class A, B and C felonies. The endangering charges are Class A misdemeanors.
Stone set bail at $150,000 and appointed McMinnville attorney Mark Pihl to handle her defense. She is scheduled to return to court Wednesday, Nov. 14, for arraignment on a grand jury indictment.
Also taken into custody were:
n Zachary Michael Spittles, 27, of the same Madison St. residence, on three counts of unlawful possession of a restricted weapon and two counts each of unlawful possession of a firearm and unlawful possession of a weapon by a felon. There was also a Tillamook County warrant hold placed on him. He was lodged without bail.
n Kenneth Robert Wirth, 26, of Tillamook, lodged without bail on Lincoln, Tillamook and Washington County warrant holds.
n Benjamin Franklin Worden, 58, of Portland, lodged without bail on Lincoln and Multnomah county warrant holds.
Sheriff's Deputy Jacob Herr gave this account of the search warrant in a probable cause affidavit:
When Michelle Spittles was contacted, two clear plastic baggies were found hidden in her clothing. One bag weighed about three grams and contained what appeared to be meth. The second bag weighed about six grams and contained what was believed to be heroin. She admitted those were the contents of the bags.
Spittles said it was her intent to sell the drugs and she was preparing to go to McMinnville with the meth to do a drug deal when the search warrant was carried out. She admitted to be actively involved in dealing drugs, some from her residence, which is located just east of Sheridan High School. The gymnasium can be seen from the street.
The defendant said she sold drugs from the residence Monday night. Spittles said she dealt a "ball" of meth - about 3.5 grams, according to authorities. She provided her cellphone to authorities and messages were viewed. They included conversations with others for the purpose of obtaining drugs from Spittles.
She admitted using meth while her children were present, but said she and the children were in separate rooms. However, she said she had smoked meth in her bedroom, where the children frequently sleep. She also said the children have been home about 20 percent of the time during which she has been purchasing or selling drugs.
"I commend the team (YCINT) for the quick action they took in this investigation," Svenson said. "Hopefully, two young children will be safer because of it."
In addition to the sheriff's office, the Grand Ronde Tribal Police Department and Oregon State Police were also on scene.
The Spittles siblings have extensive criminal backgrounds in Clatsop, Polk, Multnomah, Tillamook and Yamhill counties, according to court records.
Michelle was last convicted in September 2016 of one count each of endangering the welfare of a minor and frequenting a place where controlled substances are used. That conviction occurred in Tillamook County. The sentence included 18 months on probation, terms of which she violated. Her probation was extended to March 2019.
Her brother was convicted in May 2016 of one count of possession of a controlled substance/heroin, from a conviction in Tillamook County.