George Kahler - 1935-2018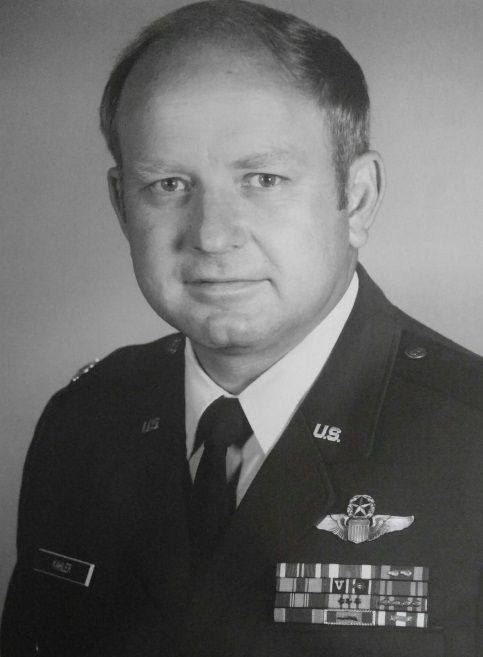 In Remembrance of Lt. Col. George Kahler October 20, 1935 - August 20, 2018
The son of Philip and Esther Kahler, he was the oldest of five children.
George was married to Joyce Howlett in 1962 in Ipswich, England, while he was stationed at Ipswich Air Force Base.
He is survived by his wife, Joyce; son, Andrew; daughter-in-law, Marilyn; grandsons, Michael, Andrew and Bryce; sisters, Phyllis McIntire, Carol Johnson, Sandra Campbell and Nancy Wise; as well as several nieces and nephews.
George spent his youth on the family farm between Hillsboro and Beaverton, working on neighboring farms with their hay and wheat crops. He attended Hillsboro High School, where he played football and won several awards while on the wrestling team. George was also active in 4-H and FFA. He attended Oregon State University, earning his B.S. degree in agricultural dairy products. He was a member of Alpha Gamma Rho Fraternity. Upon graduating in the ROTC program, he entered the Air Force as a 2nd Lt. He flew the F-100 Super Sabre and worked up to the F-4 Phantom.
Upon retiring, since he had traveled the world, George and his family settled on the family farm in Yamhill, Oregon, as he fulfilled his desire to be a farmer. George had a full and meaningful life. He will be remembered as husband, father, grandfather, brother, uncle and great-uncle. At the end of a phone conversation, many of us have heard and will remember over the years and for the last time..."George Out."