Marlene Peterman - 1918-2018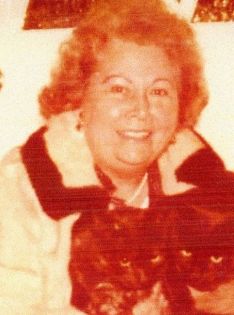 Marlene Peterman passed away August 20, 2018, in McMinnville, Oregon. She was 99 years old.
Marlene was born October 23, 1918. She spent most of her younger life in Hollywood, California. She graduated from Hollywood High School and then worked in the movie industry as a professional dancer with the Earl Carroll Dancers before becoming an administrator for the movie studios. Besides dancing, Marlene loved tennis and golf. She brought her husband-to-be to a Calcutta Golf Tournament in Palm Springs; when Bob won the tournament, she married him. That marriage was/is a true love story, lasting 55 years till her death.
Marlene is survived by her husband, Robert Peterman; son, Andy (Joan) Wallace; grandson, Mark (Milly) Wallace; granddaughter, Christina Wallace; and brother, George Rowan.
Graveside services will be held at 11:00 a.m. Monday, August 27, at Hopewell Cemetery. To leave condolences, please visit www.macyandson.com.