Peggy Snapp (Lentz) Di Bari - 1927-2018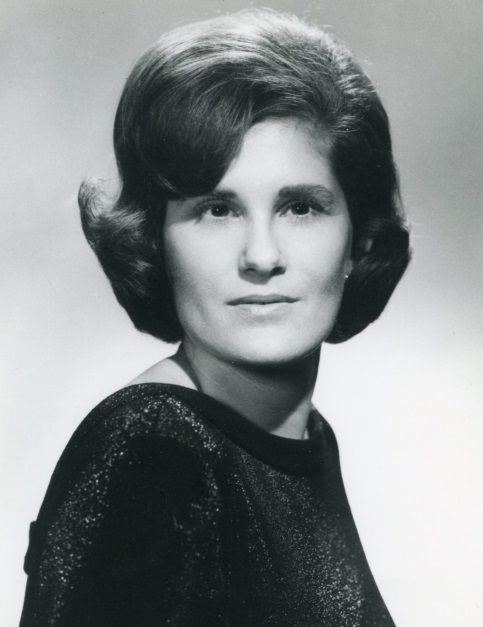 Peggy Snapp (Lentz) Di Bari was born February 6, 1927, and died May 14, 2018. She was born to Robert and Retta (Artis) Snapp in Hanford, California. In the '30s the Snapp family moved to San Jose, California, buying a home on 12th Street in downtown. She lived in San Jose her whole life, leaving in 2006 to move closer to her daughter in the Salem, Oregon, metropolitan area.
Peggy always sang with an exquisite, lovely coloratura soprano voice. When young, she also loved being a majorette. In her early teens, her brother, Billy Frank, brought home fellow Marine Lloyd (Duke) Lentz, whom she married shortly after turning 17. In December of that year, she had a daughter, Kristin Louise. When Kris was three months old, Duke was killed in action on Iwo Jima.
Peggy and Kris stayed with her parents and family on 12th Street as WWII ended and her brothers and friends came home. She fought for and won the right to return to high school, graduating the next year. Her brother Spencer's best friend, Lou Di Bari, a San Jose boy, started escorting Peggy around town. Friendship turned to love. They married and had a son, Louis Scott, in 1947. They lost Scott to the Vietnam War in September of 1969.
Lou and Peggy were good friends, active in the community and their church. Lou went to San Jose State College, becoming a teacher. Peggy was soprano soloist for Grace Baptist Church, sang for funerals and weddings in town, and took voice lessons, besides being a stay-at-home mom. Shortly after her first husband's death (Duke), Metropolitan Opera talent scouts approached her voice coach and her mother to ask that Peggy be allowed to compete for a place in the Metropolitan talent development program. The adults decided she needed to stay at home and raise her daughter. She did not know this until many years later.
She continued to raise her children and earn money singing locally in the South Bay until Kris was 12, when she started attending San Jose State College. She wanted to be a teacher, so from 1957 to 1968 she worked on a degree in music and English, receiving a teaching credential and, finally, a master's degree. While at the college, she had leading roles in many Mozart and Puccini operas. She and Kris graduated together from the college in 1968.
For the next 25 years, she taught in San Jose schools at both elementary and high schools, teaching choral classes, English, drama, costuming, and producing musicals (while Lou built the sets). In 1988, she was recognized by San Jose State University with the Dorothy Wright Award for Excellence in Teaching at a reception on campus. She was deeply moved and proud.
Lou and Peggy traveled to the British Isles, France, Italy, Canada and Hawaii and many other parts of the U.S. They also took groups of students to New York to see plays and musicals.
At home, Peggy taught voice for many years. She and Lou also took care of their lovely old 1924 home, had a long succession of parties, get-togethers, home weddings, celebrating friends and family--Lou loved to cook, Peggy to entertain. Over the years, they also took several students into their home who needed a safe place for a while.
Kris and her husband, Stan, moved to Oregon in 1977. Peg and Lou missed them and their grandkids; they decided to move near them in 2006. They lived in McMinnville for the rest of their lives, loving Oregon. Lou passed in 2013, but Peggy lived until May of this year. She missed her lifelong partner of 66 years.
She led a long, full life. She was a gifted and indomitable spirit who will be missed by all who knew her.
She is survived by her sister, Roberta Nigro (Karen and Paul); daughter, Kris Heath; grandson, Joshua (McKenna and Wyatt); granddaughter, Sarah (Keegan and Kaden); granddaughter, Kristy Sue (Kyle and Kate); and granddaughter, Adrianna (Madison).
Donations can be made to your local schools or the Alzheimer's Research Foundation. To leave condolences, visit www.macyandson.com.