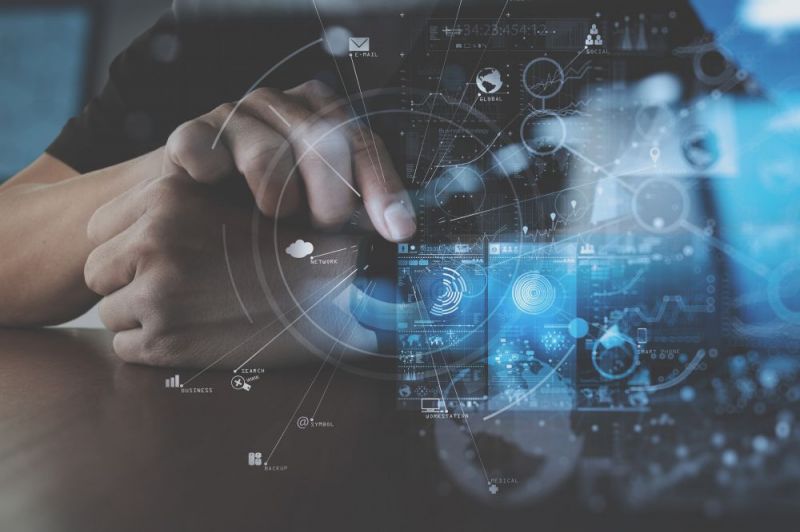 Thompson Morrison: Mustering the courage to re-imagine education
The world is changing. Fast.
We are transitioning, at breakneck speed, from an industrial economy to an innovation economy.
Soon, more than half of all jobs we have today will no longer exist. They will be replaced by new ones that haven't even been imagined.
In this new economy, competitive advantage is based on the rate of innovation. To survive, much less thrive, companies need to identify and develop new products and solutions quickly.
The type of employees needed for companies in this new economy look dramatically different from those needed in an industrial economy. They must be creative problem-solvers and inspired lifelong learners capable of functioning in agile, adaptive teams.
There is a significant problem, though. Our schools were designed for our old economy. What we teach and how we teach were largely established more than 100 years ago.
While our world is vastly different, our students are still being taught the same way our grandparents were. As a result, many are struggling.
For the most part, students today, being digital natives, learn in a fundamentally different fashion than we do. In large part, this is because they were brought up with an access to knowledge unimaginable just 20 years ago.
In a very real sense, almost the entirety of the world's knowledge is contained within a small digital device — their phone, which they carry around in a back pocket.
The impact of this power can't be underestimated. It is as great as the impact the printing press had in the 17th and 18th centuries, when it fostered the Reformation and ensuing Age of Enlightenment.
Yes, there are some high school students who have determined how to succeed in the current educational system. But many students fundamentally question why they are even showing up.
They are being asked to memorize and regurgitate information, often without knowing why that information is important to them today or will become important at some point in the future.
Real learning begins when curiosity is ignited. It is deep, authentic and relevant.
Empowered students become lifelong learners. In the process, they become adaptable and agile, the core characteristics of those who will be successful in the new economy.
There are schools around the country, such as High Tech High in San Diego, that have applied project-based, purpose-driven, education models to inspire deeper learning. But most are either private or charter, so were able to create these new more agile learning environments from scratch.
The problem is most of our students attend traditional public schools. Unless we can transform the learning culture in these schools, a vast number will be left out of the new opportunities created in our emerging innovation economy.
Three years ago, Yamhill County's Dayton School District created a partnership with Innovate Oregon, not only to apply new innovation practices from the corporate world to their classrooms, but also to develop a framework that could shape a path of transformation for other public schools elsewhere.
This partnership quickly expanded to include OnlineNW, an internet service provider based in McMinnville. Through this partnership, a world-class internet infrastructure was developed in Dayton to support new innovation culture. In keeping with that, a funding mechanism was developed to support student and community-based innovation projects.
This transformation has already made a profound impact on Dayton schools. Teachers are now encouraged to identify and empower the creative genius in each and every student, in all subject areas.
This process has been challenging, as new learning styles need to adapt into existing evaluation structures. But the school community continues to master, through fast, iterative cycles, new skills and tools promising to strengthen students, teachers and the overall community.
From the outset, Dayton wanted to be a catalyst for transformational change in the education ecosystem for the entire state. To do that, it worked with Innovate Oregon to position itself as what is known as a "positive deviant."
Back in the 1990s, a program director at Save the Children was trying to reack Vietnam to introduce nutritional programs for villagers.
Finally, after several attempts, he was given permission to enter the country. There was one caveat: If he could not demonstrate significant improvement in six months, he had to leave.
If he used a traditional teaching methods, he knew he could not have a significant impact in such a short period of time. With nothing to lose, he tried a new approach, which came to be called "positive deviancy".
Instead of immediately launching a new teaching program, he and his team limited themselves initially to simply listening and observing. They soon noticed some families appeared healthier than others.
They asked those families to share information on the food they were raising and their cultivation techniques. And the entire community quickly adopted the new, improved practices.
When the Dayton School District agreed to partner with Innovate Oregon, we used this same strategy.
We wanted to see if we could change the learning culture in one district and use the success there to foster change in other, nearby school districts. If so, could that impact then expand to the entire education ecosystem in the state?
In fact, it's happening faster than anyone could have imagined. Principals in districts throughout Yamhill County are now involved.
They have joined a cohort working with coaches from Stanford University's School Retool program to learn new hacking mindsets, empowering them to break through the fear of failure and become more effective as innovators and educators.
As schools in the mid-valley began to forge this new path, schools in Central Oregon joined the journey. There, 20 school administers are currently undergoing the same training.
As the principals gain new mindsets, they can begin to empower teachers to set out on their own paths of inspired innovation.
Yesterday, more than 300 teachers, administrators, students and industry professionals from around the state began gathering for Innovate18 at Nike's Tiger Woods Conference Center. During the event, they will hear stories about the new path blazed by schools in Dayton, Newberg, Yamhill and Carlton, which have mustered the creative courage to re-imagine education.
This gathering has an audacious aspiration — to be a catalyst for a movement, a movement designed to transform education throughout the state and, eventually, the nation.
The time has come for bold action.