Dennis Richardson: Standing at the crossroads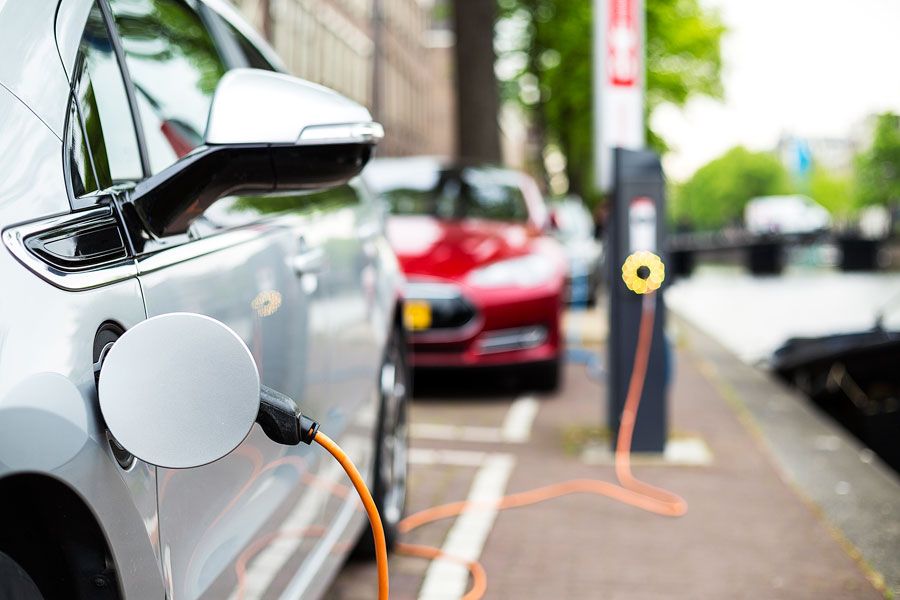 I grew up in the era of big cars with big engines. If a Chevy 396 cubic inch motor was good, a Chrysler 426 Hemi was even better. Today, for most of us, what we value in a car is different.
Concern about gasoline — costs, consumption, and carbon in the atmosphere — has resulted in decades of research for alternative fuels. The competition has been fierce — hydrogen, natural gas, propane, biodiesel, ethanol — all have their pros and cons. While each of the alternatives has its advocates, to me the winner is clear…electricity will be the energy of choice for most 21st century vehicles.
Electric Vehicles (EV), and especially autonomous vehicles (AV) with self-driving capabilities, are the most exciting news coming out of the automotive industry since the inception of the industry itself.
To illustrate the potential of the EV marketplace, we only need look at the emerging products already on the market. A perfect example is the Tesla Model 3. With more than 325,000 pre-orders placed the week it was announced, and with a sticker price of $43,000, the Tesla 3 represents the most valuable ($14 billion) product launch in the history of the world. The combination of long-range electric capabilities, the latest in cameras, data processing, and other self-driving technologies, has caused remarkable global excitement.
How can electric and autonomous (self-driving) vehicles be important economic drivers for Oregon? The reality of electric vehicles as viable alternatives to those currently operating on fossil-based fuels is clear. With rapid advances in self-driving systems, Oregon's technology entrepreneurs are poised to lead the way in developing and launching a transportation revolution. We can now increase the safety, reliability, and efficiency associated with moving our goods and our citizens in ways that could scarcely have been imagined a few years ago.
Oregon is already playing a key role with testing taking place at Intel's Washington County facility. Now is the time for Oregon leaders to recognize that role and the unique opportunities we stand ready to embrace within these emerging industries. We need to remove impediments that might drive these opportunities to our neighboring nothern and southern states.
Currently, there is nothing in Oregon law prohibiting the operation of autonomous vehicles, so long as the vehicle is properly registered, fully insured, and has a licensed operator behind the wheel. In short, Oregon is open for electric and autonomous vehicle business and should be recruiting. Autonomous vehicle research and manufacturing can be an important economic driver that creates family wage paying jobs for Oregon workers. The wrong course for Oregon to take, in my opinion, would be to create another bureaucracy within state government that essentially would duplicate what is already within the realm of the federal National Highway Transportation Safety Administration (NHTSA). For further information on safety concerns of autonomous vehicles in Oregon.
By ensuring and advertising how Oregon welcomes EV and AV companies by offering the least restrictive environment in the country to develop and test this revolutionary technology, we tell the world we embrace this innovation in 21st century transportation. With our robust technology sector, Oregon is also in a position to lead on issues of privacy, computer security, and remote communications, all of which will be necessary to address before full acceptance of driverless vehicles can be achieved.
The recent acquisition by Intel of the Israeli company Mobileye for $15.3 billion puts Intel squarely in the position of leading the way in camera and radar-based detection systems essential for the development of AV technology. The opportunity to take advantage of this and the many other companies that will support Intel in this effort is one that Oregon's entrepreneurs and companies cannot ignore.
As secretary of state, a key part of my job is to identify opportunities to promote Oregon industries and businesses to expand our economy and generate high-paying jobs for our workers. I expect the electric and autonomous vehicle industries to be future enormous economic powerhouses, and they should be welcomed to Oregon. To lead by example, I plan to buy my own electric vehicle in the very near future. I will be using it every week to make my 450 mile round-trip drive between Salem and my southern Oregon office and home. By having a car with autonomous driving features, I will be safer as I make those long trips, especially in inclement weather.
Whether or not Oregon will be a serious player in the rising electric and autonomous vehicle arena, and the spin-off industries they will generate, will be determined to a large extent by the actions of our governor and legislative leaders. Tesla, Intel, Google, Apple, Uber and the major car manufacturers are all developing electric and autonomous vehicles, and they do not need an Oregon bureaucracy to tell them to make their vehicles safe—for continuity across the country, NHTSA is better prepared to assume that role on a national level. Car manufacturers understand liability. They realize the eyes of a skeptical world of potential consumers are watching them. They will do all in their power to ensure only safe vehicles are allowed on Oregon roads, and if a mistake is made, they understand the consequences they will face in front of a jury.
To the north, Washington state's governor has signed an executive order welcoming autonomous vehicle researchers and manufacturers to Washington.
To the south, California has one of the most ambitious programs in the country to reduce air pollution emissions by encouraging the purchase or lease of Plug-in Electric Vehicles (PEV).
Here in Oregon, our leaders must be bold. We need the jobs these high-paying industries would bring to Oregon. We need to recruit EV and AV business leaders to visit Oregon. We need to promote our state as the ideal place to live, work, and recreate. We need to emphasize the attractiveness of Oregon's low electricity rates and the financial benefits for EV and AV companies to expand their businesses in Oregon — a no-sales-tax state. Finally, as leaders, if we want to attract these industries, we need to drive electric vehicles ourselves, and set the example of how important the benefits of EV's and AV's are to Oregon's environment, economy, and safety. As one of Oregon's elected leaders, I'm committed to leading the way, and I will soon be trading my big V-8 for my own electric, autonomous vehicle.