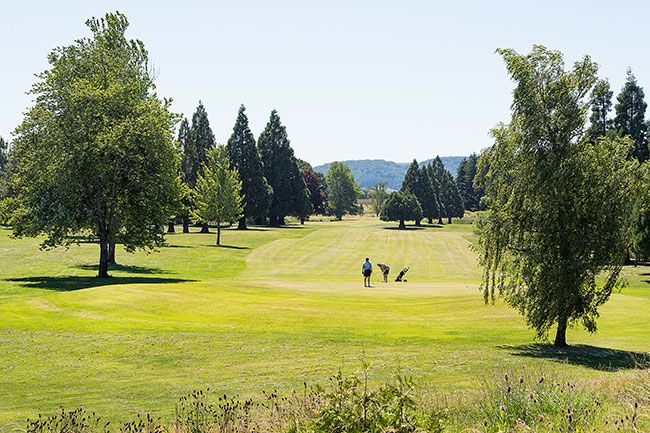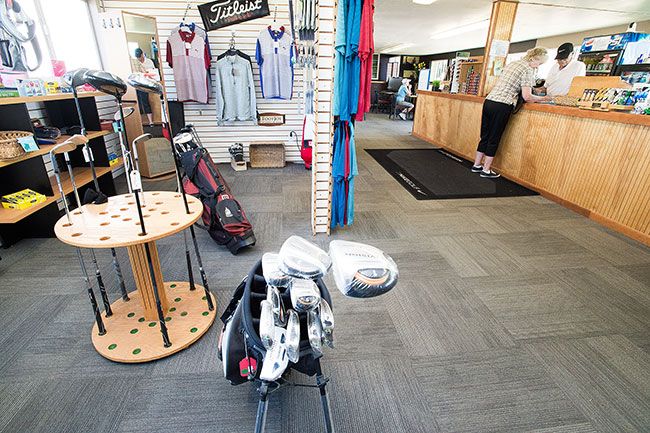 Bayou Golf Course goes on the market
Partners Terrence Kay and Gregory Brown announced Thursday they were putting the Bayou Golf Course & Estate up for sale at $1.95 million. They are giving the roughly 2,000 members who signed on after they took over three years ago first chance at buying in.
Members were notified of the sale plan Thursday morning. The price per share would depend on how many members are open to taking the owners up on the offer and how successful they are in attracting outside investors.
The course opened in 1964 southeast of McMinnville along the Yamhill River. It features a full-length nine-hole course and a nine-hole par 3 course on 292 acres, along with a pro shop, a recently vacated restaurant space and related facilities.
Most of the course lies in the South Yamhill River floodplain, but three buildable acres remain available for development adjacent to the existing complex.
First Commercial Real Estate Services, based in Salem, has been retained to market the property. Joshua Kay, son of Bayou partner Terrence Kay, is serving as the lead broker.
"We want to keep it in the Bayou community if we can," Kay said. "We feel confident there is a buyer out there for the course, but we want to do what's right and offer it to our members first."
The sale would include the entire property and all equipment.
Kay said the business is doing well. It has logged a record number of both member and public rounds this year, he said.
In 2014, facing a decline in golfing interest, the Bayou offered bargain memberships of $175 for three years of unlimited golf, a deal due to expire next week. That resulted in about 2,000 golfers signing up, some from outside Oregon.
The owners had held off on allowing members to re-up, sparking a swirl of speculation about the course's fate.
Despite the looming June 30 expiration date on memberships, Kay said the owners aren't necessarily expecting instant decisions. But he added, "We're hoping to strike a deal as soon as possible."
Kay said the Bayou has alerted the McMinnville Economic Development Partnership of the offer, as a means of spreading the word to potential investors. The owners are flexible about a course owned exclusively by current members, or a mix that includes outside investors as well.
For more information, contact Kay at 503-364-7400 or joshua@firstcommercialoregon.com.