McMinnville School Board: VJ Adams challenges Carson Benner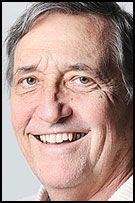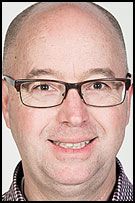 V.J. Adams, a retired aviation mechanic and trainer, is challenging incumbent Carson Benner, co-owner of a construction company who was appointed last year, for the Zone 3 seat on the McMinnville School Board. Voters will choose the winner in the May 16 election.
Ballots will be arriving in mailboxes starting Monday. They must be returned to the Yamhill County Clerk's Office, by mail or in person, by 8 p.m. on election day.
The Adams-Benner race is one of two contested races for McMinnville board seats this spring. In addition, challenger Zach Dotson and incumbent Tim Roberts are seeking Position 1.
Incumbent Barbara Carter is unopposed in Position 2. The races are run at-large, meaning all of the district's registered voters have a say in each race.
Benner was appointed last June to replace Stan Primozich, who retired after many years with the school district.
"I'm passionate about public education," he said. "It's fundamental to our democracy."
Benner had previously helped with efforts to pass bond measures in 2006 and 2016. He had also served on the district's budget committee and long-range facility task force.
The latter group recommended the projects that would be included in last May's $89.4 million bond.
"I went into it wanting two high schools," said Benner, co-owner of Cellar-Ridge Construction.
He explained that he felt Mac High was already too crowded, with nearly 2,200 students. In addition, he said, he thought repairing it would cost more than the school was worth.
However, he changed his mind after the task force studied a number of issues, including the $150 million plus it would cost to build a new high school and the number of students needed to support two full-service schools.
"Two-thousand students allows a wonderful opportunity in terms of offerings," he said. "But you need to have 3,500 students before you can split effectively."
That's a long way off, he said. Enrollment growth has slowed from the boom years of the early 2000s.
The task force also examined the amount of money taxpayers would likely support.
The district and task force members wanted to keep the new bond measure at an amount that wouldn't exceed the cost per thousand of an earlier bond expiring in 2016. That way, taxpayers would not see a rate hike.
Finally, Benner said, he and other task force members realized that a great deal already has been invested in Mac High. The 2006 bond paid for a two-story classroom addition, new cafeteria, front office and parking lot. Now it was time to make other improvements, he said, rather than building a new school.
As a school board member, Benner said, his role is to provide support — "be a cheerleader" — for the district, its superintendent, administrators, teachers and other staff members.
The district already does "a phenomenal job" with preparing most students for college, he said, and it is expanding its career and technical programs. Still, he said, it needs to improve its graduation rate, decrease the dropout rate and make sure every single student reaches his or her potential.
"We need to inspire students with opportunities," he said.
Benner said he's pleased that the district is paying more attention to vocational education. The new Career Tech Center being built at Mac High will combine hands-on skills, such as welding, with math and other academic subjects to prepare students for well-paying jobs in high-tech industries.
Along with the high school efforts, he said, "exciting things are happening at lower levels" in areas related to technical careers. Elementary and middle schoolers learn about robotics, he said, and career pathways are starting at the middle schools.
"The more coordination between the middle school and high school, the better," he said.
While Benner said he thinks McMinnville School District does a good job managing its resources, he said the state of school funding in the state is "abysmal." Oregon needs to develop a school funding model that is consistent, rather than leaving it up to the Legislature every two years.
The growing PERS debt also is hurting schools, he said. Although McMinnville doesn't know exactly how much money it will have next year, he's sure it won't be enough to cover current programs, inflation and PERS. The end result will be fewer teachers, he said.
Benner graduated from Embry-Riddle Aeronautical University. He set out to become a fighter pilot, but earned a degree in aviation management instead.
He has lived in Oregon since the early 1990s. He worked for Evergreen International Aviation for 15 years after moving to McMinnville from Hawaii, where he had worked for a helicopter tour company.
He joined Cellar-Ridge in 2008. The company is known for its "green" building techniques used in commercial and residential projects. "I'm passionate about sustainable practices," he said.
His experience with running a business is a valuable asset to his work as a school board member, he said.
Adams decided to run for school board after seeing a notice about open positions. It seemed a good way to use his skills and accumulated knowledge to help the community.
He moved here after retiring from a career in the training business and aviation mechanics. He spent much of his career teaching other workers how to perform tasks, as well as repairing jets.
"I never 'worked,'" he said. "People paid me to play with their airplanes."
He also wrote training courses. A certified airframe and aircraft power plant mechanic, he taught mechanics at the community college level.
A native of Ohio, Adams lived in California for 40 years. He spent eight years in Honolulu, before moving to McMinnville to marry a local woman.
"I love it here," he said. McMinnville reminds him of his original hometown, he said.
He holds a bachelor's degree in vocational education from California State University at Long Beach and an MBA from National University.
Although he was a good student in college, he said he wasn't a motivated learner in grade school and high school. "I went because my friends went," he said.
He was an athlete in high school.
"Sports are fantastic ... the coach getting kids to respond as a team," he said. "There's nothing like sports."
He noted that other team activities, such as chess club or robotics, perform the same function, building goal-setting, teamwork and strategies.
Academically, he recalled, his high school offered little variety, especially for middle-of-the-road students. That's changed for the better in most schools, he said, but he still sees a need to do more for students who may not be on a college path.
Adams is an advocate for vocational education. He said he's pleased to see Mac High increasing its career education offerings and constructing a new building dedicated to those programs.
"We want to prepare kids for the world," he said. "Not all of them are going to go to Stanford. We also need to train kids for the trades. It would be great if they could walk out of high school and into a well-paying job."
Preparing students is in his interest, after all, he said. "We want to create a taxpayer who's working, not in jail or on drugs, and who's paying my Social Security."
As "a strong voice for voc ed," he said, he would like to reach out to big companies that might come in to train future workers. After all, he said, "mechanics can go right to work."
"I envision Evinrude High School," he said. "I realize I'm a dreamer. I just want to get a place for boys and girls to know how an engine works. New and modern is good, but we need to prepare kids, no matter what."
Although he's never attended a McMinnville school board meeting, Adams said he's eager to get to know the district, its teachers and students. He's willing to put in the time, he said, because, in every industry, it's important to get to know your customer.
"I'm open-minded," he said. "I like to take a good look at everything."
That includes school choice and merit pay for teachers, if warranted.
He's also open to allowing students to protest, as long as it's sincere and not disruptive to others.
"I'm into training," he said, noting that he would tie the subject under discussion to coursework. For instance, if students were upset about current immigration policies, he would suggest discussiong immigration laws in history.
Adams said he's proud to be a Christian. Personally, he said, he favors prayer in schools, but he also understands that others don't.
As with most issues, he said, "There are ways to find compromise."
If students want to pray, they can do so on their own. They don't need it to be official or led by a teacher, he said.