Wind bringing power lines, trees down; closures announced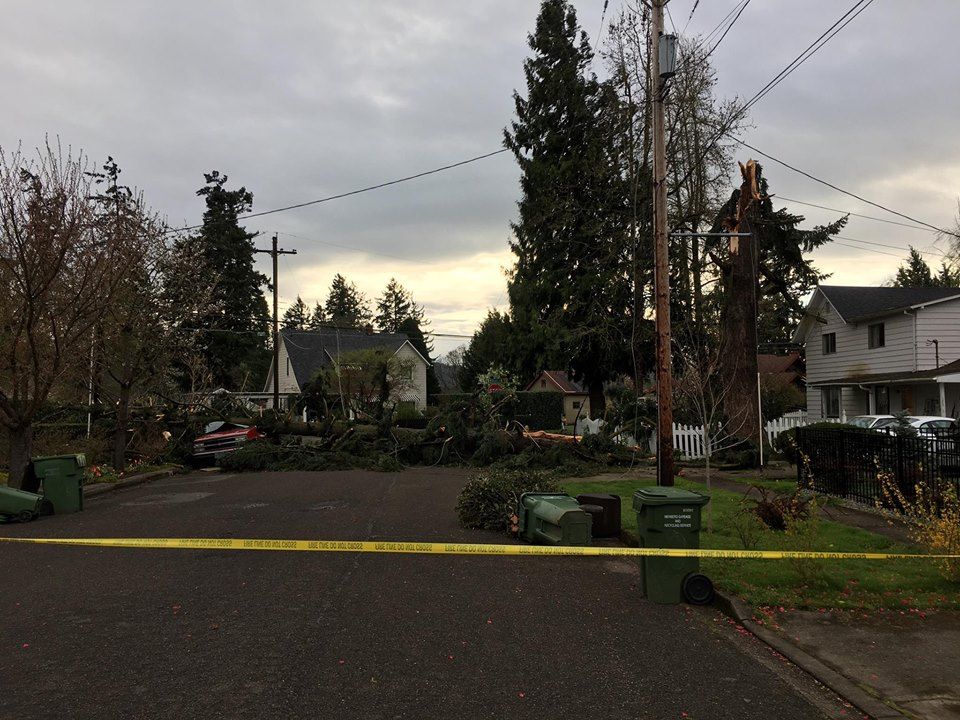 Strong winds have brought power lines and trees down across the Yamhill Valley. There are numerous road closures.
It's unknown when some of the power lines that have come down can be dealt with, as Portland General Electric is giving no estimated time of arrival to areas where lines are down, according to Yamhill Communications Agency radio traffic. Crews are extremely busy.
The National Weather Service has issued a wind advisory that is in effect until 5 p.m. Friday.
Winds from the south are expected to reach speeds of 25 to 35 mph with gusts 35 to 45 mph. Gusts to 50 mph are possible.
The strongest winds are expected between 9 a.m. and 4 p.m.
As of 10:20 a.m., Portland General Electric was reporting 146 outages impacting 11,879 customers in multiple Yamhill County zip code areas.
Weather related announcements:
* CHEMEKETEA COMMUNITY COLLEGE: All campuses closed due to extensive power outages. All activities canceled.
* DAYTON SCHOOL DISTRICT:: Schools closing at 9:30 because of a power outage. All activities, games and practices are canceled.
* HEAD START OF YAMHILL COUNTY (DAYTON CLASSES): Canceled.
* WHEATLAND FERRY: Closed.