Newberg motorcyclist killed in crash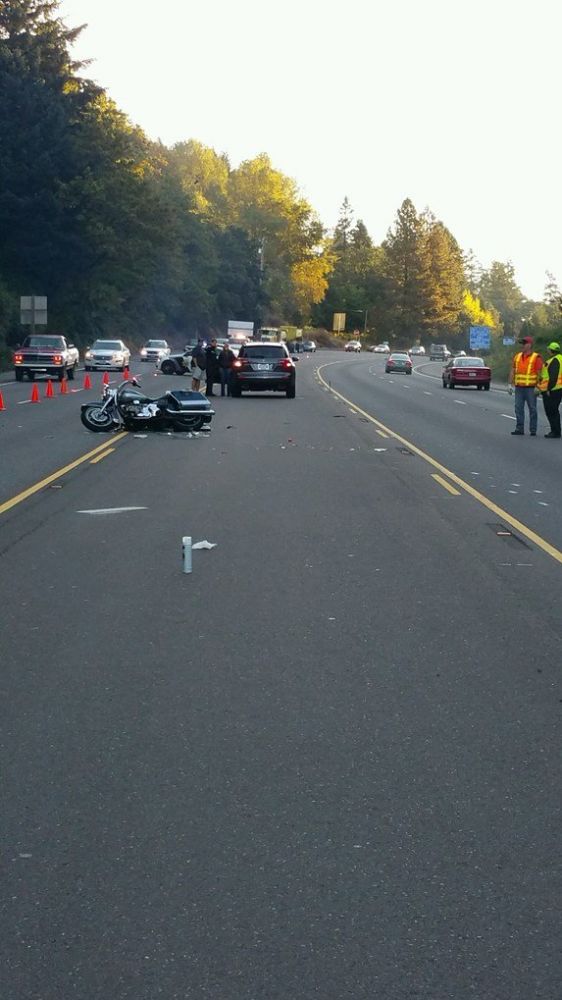 NEWBERG - A Newberg motorcyclist was killed Wednesday morning in a crash north of Newberg on Highway 99W that backed up morning rush-hour traffic in both directions for several hours.
Gary L. Routon, 63, was pronounced dead at the scene, according to the Oregon State Police. It gave this account:
About 6:15 a.m., a 2012 Acura MDX driven by Shanna F. Peralta, 40, of Newberg, was northbound when she encountered stopped traffic, which was the result of another crash.
She braked and came to a stop. Routon, operating a 2002 Harley Davidson, was following, he rear-ended the vehicle and was ejected. Peralta was not injured.
Traffic was reduced to one lane in each direction while the crash was investigated by by the county's Multi-Agency Traffic Team.