Dayton girls run away from Coquille, into 3A state final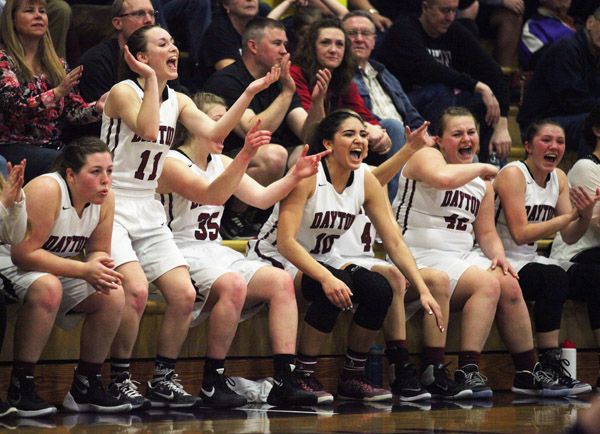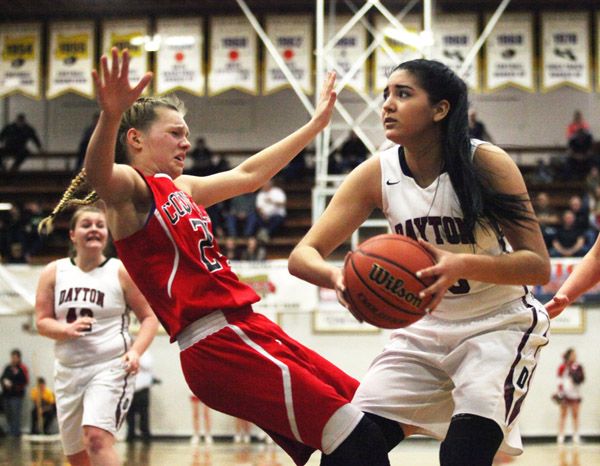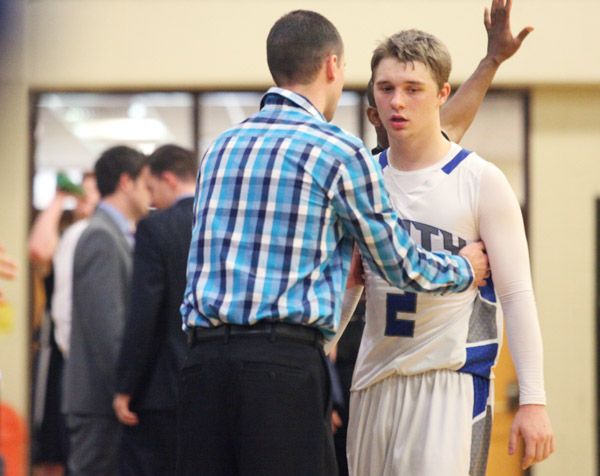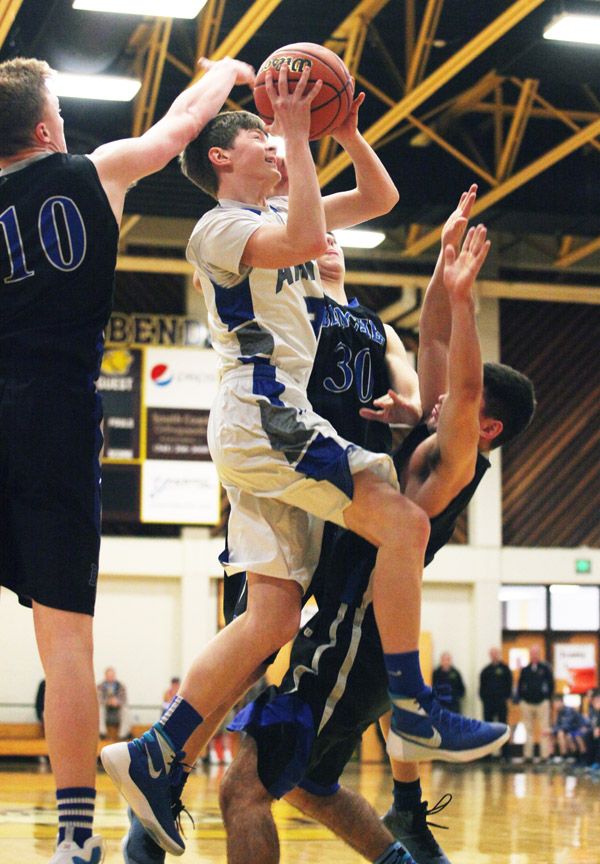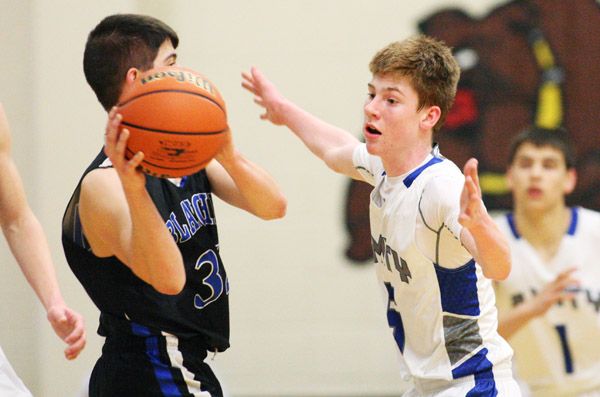 COOS BAY -- It was the possession that never seem to end.
Coquille girls basketball had the ball first, after halftime of Friday afternoon's Class 3A state semifinal contest at Marshfield High School, and guard Kyra Howard missed a three-point shot. Dayton grabbed the defensive rebound, and the slapstick began apace.
Shawnie Spink missed a layup, and the Pirates retained possession on a loose-ball scramble that resulted in a jump ball. Kalina Rojas missed a layup; Spink grabbed the rebound, but missed the putback. Teddi Hop had her shot, and came up empty.
Ninety seconds after it began, Rojas stopped the possession. She rebounded Hop's shot and sank a close-range shot to tie the score at 18.
"They were real concerned with her," Dayton coach Scott Spink said of Rojas. "I would say Coquille's philosophy was to make sure that she didn't get into the area that she wanted to, pushing on her, being physical.
"I think that's where she kind of adjusted in the second half."
Indeed, the 6-foot sophomore post was facing regular double teams from the Red Devils, with a third player flashing across her field of vision to further distract her. Rojas was scoreless in the first half, in which the Pirates trailed Coquille, 18-16, but she grabbed five rebounds.
Eventually, those rebounds translated into points.
On Dayton's next possession, Rojas grabbed a missed three-point shot by Malina Ray and scored on a layup. Next possession: Ray missed another jump shot (at 1-for-6 from the field, with three points, it just wasn't her day offensively) and Shawnie Spink made her putback attempt. Later on, the Pirates scored six points in a 35-second span, taking advantage of two Red Devils turnovers and a missed jumper.
It all culminated in a 35-12 second-half performance that turned a pressure cooker of a game at Marshfield High's Pirate Palace into a 51-30 coronation for Dayton, which advanced to the 3A state final with the victory.
"They were going hard the whole time. I think it took us by surprise at the beginning," said Rojas, who finished with 16 points (6-of-9 shooting), 15 rebounds and two assists. "They were ready to run, but that's when we play our best basketball, is when we're running."
Which made the events of the first half all the more surprising.
Coquille (23-5) implemented a press that bothered Spink and the Pirates; Dayton was whistled for a 5-second inbounds violation and a 10-second backcourt violation against the Red Devils' defense in the first quarter. The Pirates led 14-7 with 4:33 remaining in the first half after a Jaden Moore three-pointer, but Coquille responded with an 11-2 run to close out the half.
Once Dayton found momentum in the second half, it ran away with the game. The Pirates made 13 of their 22 attempted field goals in the second half, while the Red Devils made three of 24 attempted field goals. Dayton held Coquille to 18.9-percent shooting (10-of-53) for the contest and outrebounded it 42-29.
"I don't say much (at halftime). Those girls know what they need to do, and that's play relaxed," Scott Spink said. "We were playing a little tight. Missing some lay-ins, we weren't taking good shots. I said, 'We've got to play relaxed.'"
Shawnie Spink heeded her father's call. The sophomore and reigning 3A state player of the year led all scorers with 17 points (5-of-12 shooting), adding nine rebounds, three assists, a blocked shot and four turnovers to her day's tally.
"Just her calmness, to be able to weather that storm, getting beat on, getting the ball, hitting some free throws..." Scott Spink said of Shawnie, who went 7-for-9 from the charity stripe. "I love it that she's doing well as her dad, but as her coach, I'd love to get (balanced scoring)."
Some of that came from Moore, the sophomore, who finished with nine points and a rebound in 15 minutes.
"Jaden has been stepping up big in these games, hitting some shots." Spink said. "You get a girl coming off the bench, hitting a couple threes, I'll take that."
Sierra Bowlin added four points in the game's final two minutes, and Teddi Hop had two points for Dayton (26-3).
Darian Wilson led Coquille with 11 points and six rebounds. Tara Edwards scored all seven of her points in the first half for the Red Devils.
The 3A girls basketball state final begins at 6:30 p.m. Saturday.
In other action:
Boys basketball
Blanchet Catholic 51, Amity 38
NORTH BEND – The sour end of a 21-9 fourth quarter sent the Amity boys home from Coos Bay without a trophy for the third year running as they lost to Blanchet Catholic 51-38 in Friday morning's consolation round game at the Dog Pound in North Bend.
Lance Nelson's 22 points netted him Moda Health Player of the Game honors for the second game in a row. The Warriors led all the way through the first half by as many as nine points but that cushion evaporated by the end of the third. Amity missed their final 10 shots and managed a single field goal in the fourth quarter as the Cavaliers ran away with the game in its late stages. Seniors Kolton Rohde, Jamie Stull and Charles Weigart all watched the end of their high school careers from the bench after fouling out in the fourth quarter. Stull scored just six points after picking up his third foul early in the second quarter.
Amity finishes their season at 23-6, taking second place in the Class 3A West Valley League and the No. 2 seed in the Class 3A bracket.
__
Multimedia Journalist Rockne Roll contributed to this story.