Richard Morgan Highsmith III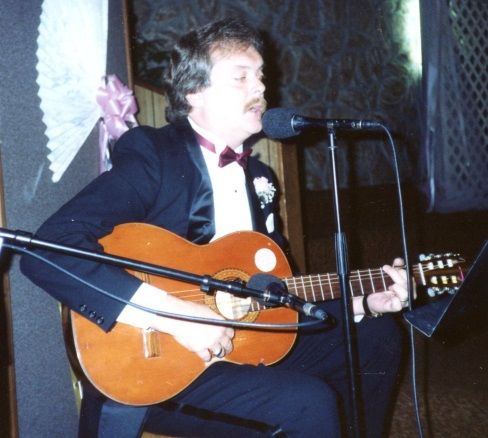 1951 - 2015
Rick Highsmith, age 64, died June 16, 2015, at Willamette Valley Medical Center in McMinnville, Oregon.

He was born January 31, 1951, in Corvallis, Oregon, to Richard Morgan Highsmith Jr. and Marijane (Harkema) Highsmith. After attending Harding Elementary School, Highland Junior High and Corvallis High School, he enrolled at Oregon State University and graduated in 1973 with a degree in geography. Though a devoted Beaver, he attended the University of Oregon to attain his master's degree in political science, graduating in 1974.

Rick's first job out of college was in Hood River, Oregon, where he was Assistant City Planner. In 1978, he moved to McMinnville where he became McMinnville's first Planning Director. Passionate about planning, he was committed to developing the city, managing growth within land use guidelines and the city's mission. Rick retired in the mid-1990s and did private consulting work, including helping with development of McMinnville's first gated community with local contractor R B & R.

Through the years Rick enjoyed any and all sports, including playing on the Comb's men's softball team, golfing at Riverwood and Bayou, following his children's Little League and softball experiences and supporting his beloved Beavers. He loved all things history, particularly military. He excelled at good grammar, reading, writing and debate. A lifelong passion for music developed early and he especially favored playing guitar and singing with his sisters and the "boys." When the grandchildren arrived, he became a devoted "gramps" who watched over his granddaughters with happy pride, always encouraging them to love reading and be the best they could be.

In passing, Rick leave longtime partner, Patti Pavelich; mother, Marijane Heintzelman; son, Richard Morgan Highsmith IV (Alli); daughter, Courtney Laine Highsmith; sisters, Jill Kelley, Brooke Highsmith, Nan Copeland and April Mitchell; granddaughters, Velouria, Morgan and Gaida Highsmith. Also close to his heart are brothers-in-law, nieces, nephews, aunts, uncles, cousins and friends. His father, Richard Morgan Highsmith, Jr, former OSU professor of geography, preceded him in death in 1995.

A Celebration of Rick's life is planned for summer in his hometown of Corvallis. To leave online condolences, please visit www.macyandson.com