Full-time drama over part-time job in campaign for Yamhill County treasurer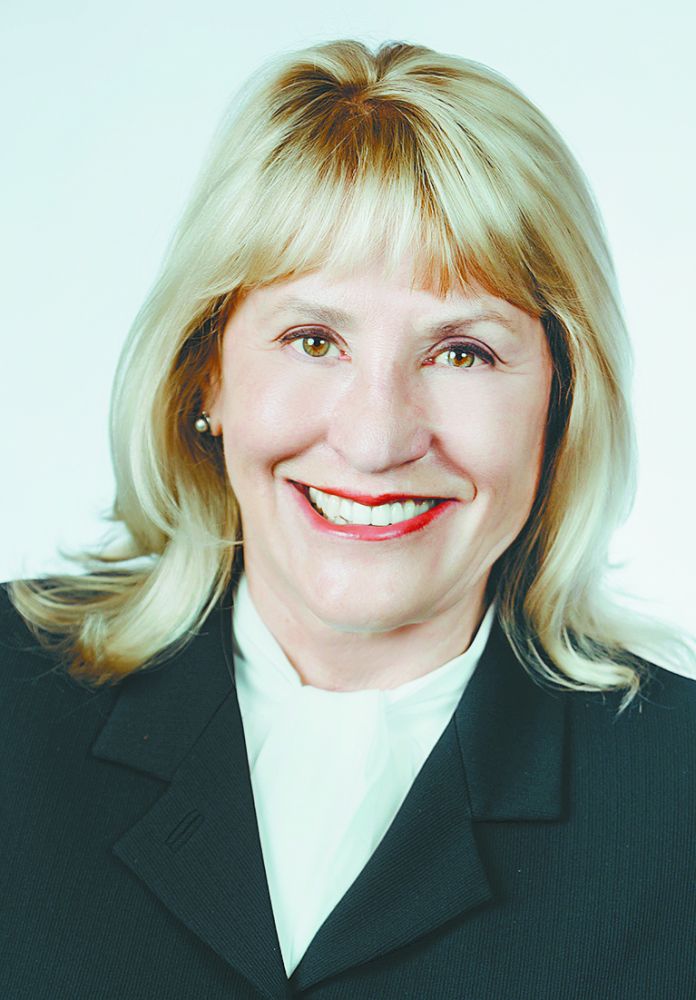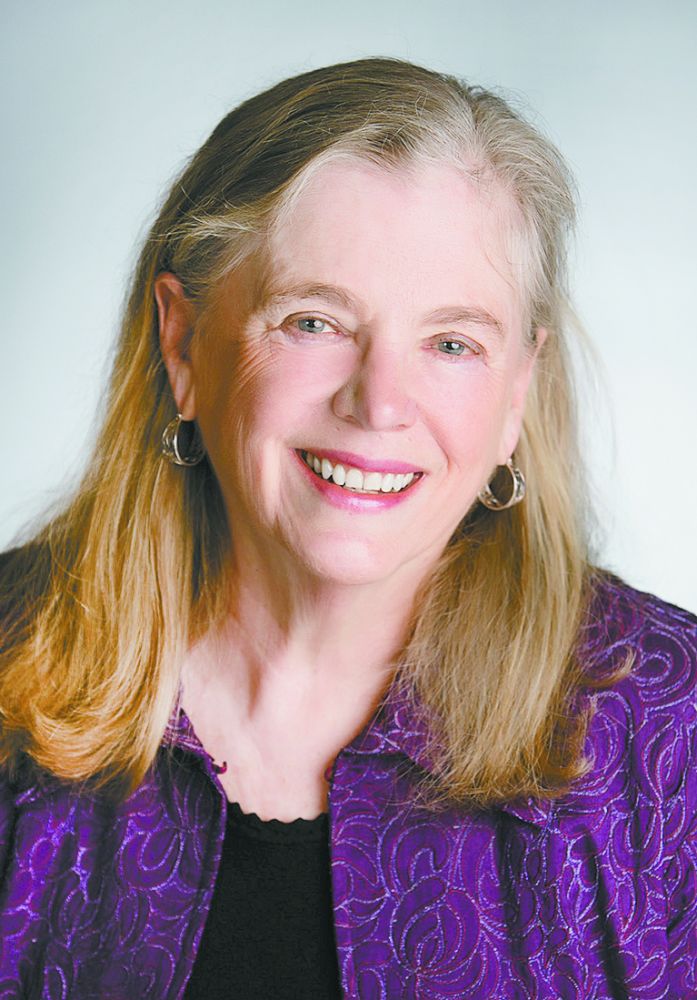 The candidates in the Nov. 3 general election — Paulette Alexandria and Kris Bledsoe — are retired financial managers seeking the part-time job that pays $30,000 annually.
Bledsoe, who lives south of Dayton on Grand Island, earned 48.5% of the vote in the primary over Alexandria of Carlton and Katie St. Ores of McMinnville, but it wasn't enough to avoid a runoff.
Throughout the election season, the campaign has turned negative, with the candidates bickering over party affiliation, close ties to the board of commissioners, the size of campaign signs and alternating claims over tenure on the county's investment committee.
"Whoever gets this job has their work cut out for them," Green said.
Green knows both candidates, as Bledsoe currently serves on the Investment Advisory Committee, which assists the treasurer in overseeing the county portfolio, and Alexandria previously served a three-year term.
The seven-member group, anchored by Green and County Commissioner Rick Olson, as the commission's liaison, includes five county residents. It meets quarterly.
Green endorsed Bledsoe for the treasurer's job, which he maintains should be a full-time position, given the complexity of managing the county's portfolio.
"If Paulette were running as a stand-alone, could she do the job? 'Yes,''" Green said. "But do I think Kris can do a better job? The answer is also 'yes.'"
He added, "I have no problem with Paulette. But I've watched both of them in operation, and when it comes to performance and engagement, it's a no-brainer."
Bledsoe, who has a degree in economics from the University of Washington, said whoever is elected must understand the bond market.
"I have the training to enable you to think clearly and logically about events that are happening in the economy," she said.
Bledsoe said there is "no question" she is the best-qualified candidate, and it goes beyond her education, professional experiences and a desire to hold office.
"I believe we all have an obligation to give back to the community," she said. "What that means is different for everyone."
Bledsoe ran twice previously for county commissioner and once for the statehouse. Her son-in-law, Casey Kulla, is currently the chair of the county commission.
"When we moved here I fell in love with the area, got to know people and realized what I had done most of my life was something I could use for the well-being of my community," Bledsoe said.
Leading up to the primary and now the general, Alexandria described herself as "just blissfully living my life," on her horse farm until she was encouraged to run for the job. "I am not a political animal at all," she said.
She said she possesses the qualifications to be the treasurer and, much like Bledsoe, wants to contribute to Yamhill County's well-being. She has an MBA from Southern Oregon University.
"I am a good investment advisor. I did this for years. I manage my own portfolio. I have had a long career in exactly the same thing the treasurer does," she said. "This is not a topic that is mysterious to me."
Alexandria's tenure on the investment committee lasted one term, until October 2017. Green did not renew her appointment, saying, "I just didn't believe her contribution warranted a second term."
Green said he wrote Alexandria a letter, informing her of his decision, and she never responded.
Alexandria initially told the News-Register she had resigned from the committee, then said she had received a letter saying her seat was going to be open for someone new.
"At the time I thought nothing of it, as I have a busy life and plenty to do, and had been on the committee for several years by this time," Alexandria said.
When she announced her candidacy for treasurer in the primary, Starrett asked Alexandria why she left the committee, as Green told the commissioners she resigned, Alexandria said.
Green disputes this characterization, saying "I never stated or implied she resigned."
Alexandria has criticized Green, saying he refused to report to the county Budget Committee for two consecutive years and "had been largely uncooperative" as treasurer for the last two years.
She also raises questions about how Bledsoe joined the investment committee for the second time. She said Starrett told her Bledsoe brought an application for the committee to the commissioners' office and suggested it not be submitted until Kulla was sworn in as commissioner after unseating Stan Primozich in the 2018 general election.
Soon after Bledsoe's committee application was approved by the commissioners, she announced her intention to run for treasurer.
Bledsoe described Alexandria's description of the event as "revisionist history."
At the time she joined the committee, she said she had no idea that Green was going to retire. She only wanted to serve Yamhill County in some form.
"Mike made the decision to retire around six months after I joined the committee," Bledsoe said. "There were no requests for special treatment. I have email history to support all of this."
Bledsoe asserted there was no collusion. "Nothing nefarious here," she said.
Green said he believes the timing Bledsoe described is correct.
"Paulette's vacancy remained open for some months. The position was posted in accordance with county policy. … During the time Kris applied, the open position was brought up again by me at the committee meeting. I encouraged the commissioners that if they knew of someone to have them apply."
He said Bledsoe was being considered, but no action was taken aside from an interview.
"Within weeks, I had two more applicants, Diane Edwards, sponsored by Mary Starrett, and Jim Schoenfeldt, sponsored by Stan Primovich," he said. Schoenfeldt is a First Federal Savings and Loan executive and current committee member.
"All three candidates were well qualified, each having different strengths," Green said. "Given the quality of the applicants and the historical lack of interest by the public in applying, I recommended that the committee be expanded from five to seven members so I and the county could benefit. The commissioners approved the change unanimously along with unanimous appointment of the applicants."
During his eight years as treasurer, he said he actively recruited only one individual, Stuart Jacobson, who served two terms.
Alexandria's assertions about Green's performance displeased the outgoing treasurer.
"I have had little direct interaction with any of the commissioners," he said. "I have told the commissioners my reason for not attending as well as (County Administrator) Ken Huffer. This was done via internal email."
Green said during his first six years he met formally with the full budget committee once.
"Budget instructions state to only address material changes, and there haven't been any in eight years," Green said. "My last formal presentation lasted less than a minute. My presentation was in accordance with budget instruction. There were no material changes. 'Can I answer any questions? No. Thank you for your time.'"
Three weeks before the election, both candidates are raising and spending campaign funds.
Bledsoe, who didn't seek campaign donations in the primary, now has raised $12,432. Her largest contributors are Burry Gowen, $2,000; Herbert Gowen, $1,200; Claire Rolfs and Arlene Vaskevitch, $1,000 each.
Alexandria, who has openly campaigned as a Republican with local party support, has raised $15,590 and has the endorsement of Starrett and county commissioner-elect Lindsay Berschauer, according to information contained in the voters' pamphlet. Her biggest contributors are Kit Johnston and the political action group, Yamhill First, $4,000 each; Craig Pubols, $1,500; Berschauer and the political action group, Oregon Firearms Federation, as well as Meadow Ridge Farms Inc., $1,000 each.
Berschauer, on her Facebook page, criticized Bledsoe's campaign.
"I believe there is a severe conflict of interest in Bledsoe's candidacy given that she is Commissioner Kulla's mother-in-law," Berschauer wrote. "County investment returns flow into our general fund and into revenue streams for dedicated county services. These services and departments are under the direct purview of Commissioner Kulla and are impacted by his votes."
She also criticized a comment she said Bledsoe made during her spring campaign for commissioner that reminded her of a comment made by President Donald Trump about the coronavirus.
Berschauer said she does not believe Bledsoe can "serve with impartiality," having changed her political party nine times in the past seven years. That's not a claim the candidate denies. Bledsoe said she is not political and changes her party as she seeks to vote for specific candidates in Oregon primaries.
The commissioner-elect also created a stir after posting about Bledsoe.
"During my campaign, while I was running a live Facebook forum, she told me to 'just drink bleach, that will fix you.' When I confronted her about it, she apologized by saying I misunderstood her," Berschauer said.
Bledsoe said she has never tried to conceal the fact that Kulla is her son-in-law, which she does not believe is relevant to her campaign, the treasurer's position or the office he holds.
"Nothing I do would affect him and vice versa," Bledsoe said. "There is no possible way for that to have an influence on each other. I want to run on my own. I don't need Casey to help me. I don't want to muddy the waters by having him help me."
As for the bleach comment, Bledsoe maintains it was not said toward Brrschauer in a harmful way.
"I would have no reason. There was a conversation going, people were talking, Trump had just said the same thing the night before and I said something like, 'You could always take bleach.' It was silly of me to say that within that group, but I did not say that directly to her."
The campaign between the two candidates has intensified of late.
Bledsoe said she campaigned very little prior to the primary. "Mostly word of mouth, a little Facebook." She's changed her strategy leading up to the general.
"I decided to do more newspaper advertising," Bledsoe said. "It's a good way to get to people who are my kind of voters, people who read and think, who just don't buy the party line. She can appeal to her base and I'll appeal to mine, a thinking group of people."
Bledsoe said she was reluctant to use signs as a campaign approach, but when supporters "started getting kind of mad at me" for her hesitation, she decided to display more of them. They do not compare in size and number, however, to what Alexandria is displaying, some of which Bledsoe argued are too large.
Alexandria defended her signs.
"I had some already, but I bought more," she said. "Kris is getting her name out there, too. She's in the paper every day."