Robert "Bob" Allan Fisher 1941- 2023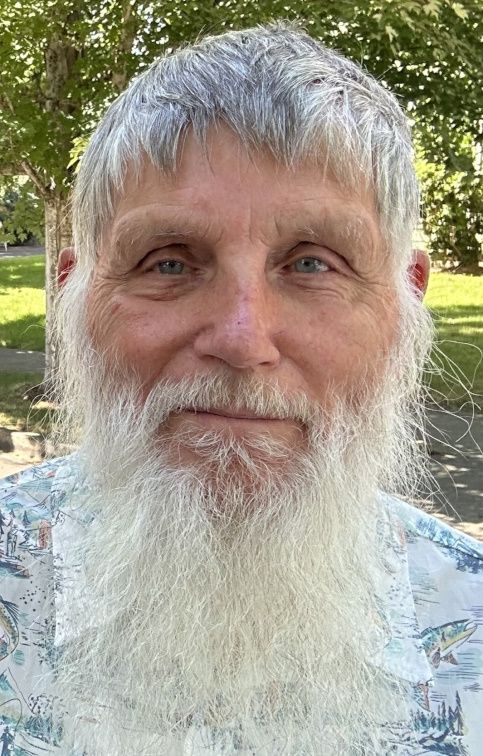 Robert "Bob" Allan Fisher died September 15, 2023, surrounded by loved ones, in Portland, Oregon. He was 82 years old.
Bob was born July 12, 1941, in Fort Dodge, Iowa, to Charles Edward Fisher and Thelma (Whitcome) Fisher. He attended school in Fort Dodge and graduated in 1959. Bob was drafted into the Army in 1964 and served in the Military Police. In March of 1965, while serving in Korea, he received a letter from an Oregon State University coed, (Donna), who worked with his mother at the OSU health infirmary. After exchanging a few letters, when he returned from Korea they went out on a few dates. He reported to his next duty station at the stockade at Fort Ord, California, but came home in October 1965 to propose marriage. They were married the next year, on May 7, 1966. Bob and Donna lived near Tigard, Oregon, and Bob worked at RTE building electrical transformers for 14 years until the company moved overseas. About this time, they saw an ad for rural property near Dayton for $50 an acre with water. They purchased 10 acres and moved their 10' x 50' manufactured home there. Their daughter Dana was born in 1969. They went on to improve the bare land and in 1972 built a new home. Their son Charles was born in 1972.
Bob went on to work at Oregon Portland Cement on the Willamette River in Lake Oswego until it was decommissioned and shut down in the early '80s. In an effort to shorten the commute, Bob took a job in McMinnville, Oregon, at Land 0'Lakes Feed and Grain, where he worked until he retired in 2003.
Bob loved to play golf, go fishing (Lava Lake and Crane Prairie) and camping, tell stories, and do genealogy for anyone who asked him. Over the years, he raised many animals (horses, hogs, chickens, cows), faithfully attended children's and grandchildren's events, adored his family, had an amazing memory, and loved popcorn.

Bob was a life-long United Methodist and a current member of McMinnville Cooperative Ministries, where he was active over the years and passionate about Missions work. For many years, he would send his overtime pay to an orphanage in Africa to those whose parents died of AIDS. Bob worked several years at the Soup Kitchen at St. Barnabas.

Bob is survived by his loving wife of 57 years, Donna Fisher of Dayton; daughter, Dana Smothers/spouse Janet Hanson of Vancouver, Washington; son, Charles Fisher of McMinnville; sister, Linda McIntire/spouse Mackie McIntire; grandchildren, William Smothers of McMinnville, Hope Smothers of Portland, Sophia Hayden/spouse Cory Hayden of McMinnville, and Sam Hanson-Richter/Allison Van Horn. It was a blessing to have his compassionate, strong, and insightful soul in our lives. We will forever carry him in our hearts.

A Celebration of Life will be held at 2 p.m. Saturday, October 21, 2023, at McMinnville Cooperative Ministries Sanctuary, led by Rev. Brennen Guillory. Cremation was performed by Macy & Son Funeral Home. Memorial contributions may be made to: UMCOR (United Methodist Committee on Relief) 1-888-252-6174, or GIVE TO UMCOR - Global Ministries (umcmission.org).