Kenneth Melvin Vroman 1932 - 2023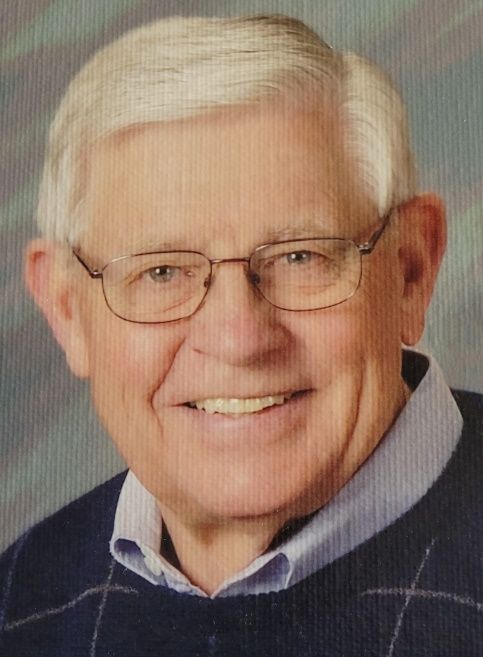 Kenneth Melvin Vroman, 91, peacefully passed away Friday, September 22, 2023, at Vineyard Heights in McMinnville, Oregon. He is survived by his wife of 72 years, Patricia Louise Vroman; his three sons, Michael Troy Vroman and Carla Vroman of Sonora, California, Steven Mark Vroman and Susan Vroman of Rickreall, Oregon, and Kenneth Scott Vroman and Katie Vroman of Newbury Park, California; his three grandchildren, Casey Tesauro, Hunter Vroman, and Sydney Vroman; and his three great-grandchildren, Noble, Alora and Cosette Tesauro, the latter born a day after his passing.
Kenneth was born August 8, 1932, to Melvin and Helen Vroman of Woodbine, Iowa. Like so many others, the family sold their farm in 1937 during the Great Depression and moved to greener pastures in Springfield, Oregon. It was in the Mohawk Valley that Ken would receive his education. Growing up, he would hear the repetitive whine of the sawmill and the smell of fresh cut Douglas fir. It was the sights and sounds of a booming timber industry that caught his attention. By the time Ken reached the end of high school, he had his sights set on a college degree in Forest Management. He also had his sights set on something else.
Shortly after graduating from high school, Ken married his first love and high school sweetheart, Patricia Louise Wyant. The two began their life together on December 21, 1951. They enjoyed a long endearing marriage together, taking life's challenges in stride and raising three boys. The two were inseparable, and Patricia was there 72 years later by his side when he passed.
Ken enlisted into the U.S. Coast Guard in 1952. Early in his tour he spent time at sea on the Destroyer Escort USS Falgout. Later, Ken landed on the Oregon coast, where he would serve as lighthouse keeper at Heceta Head Lighthouse. He and Patricia lived in the lighthouse keeper's house until his transfer to Grays Harbor Motor Lifeboat Station and resided in nearby Aberdeen, Washington.
After his discharge from the Coast Guard, he operated a salmon charter business out of Westport, Washington. It was during this time he and Patricia started their family with the arrival of their first boy, Michael. Having earned the G.I. Bill in the Coast Guard and a little savings, Ken enrolled in Oregon State College. Over the next four years, Ken earned his Bachelor of Science in Forest Management and graduated in the first class of Oregon State University in 1961.
Ken was a true conservationist at heart, dedicating his life to managing forests in the United States and abroad. His career started when he moved to Stirling City, California, to work for the Diamond Match Company. During this time, he and Patricia completed their family with the arrival of two more boys, Steven (Mark) and his namesake, Kenneth (Scott). Ken went on to work at the California State Board of Equalization where he contributed to the penning and implementation of the Timber Tax Reform Act of 1976. Ken was a California Registered Professional Forester and well-respected in his field. The capstone of Ken's career was a partnership in the consulting firm Mason, Bruce & Girard. He joined the firm in 1978, working out of their office in Redding, California. His expertise afforded him the opportunity to work on projects not only in the U.S. but the Netherlands, Japan, and Siberia. In 1983, Ken and Patricia returned to Oregon, moving back to Portland where he continued working at MBG until he retired.
Kenneth was a loving husband, father, grandfather, and great-grandfather who had a warm and inviting personality. He loved his boys and dedicated much for his spare time volunteering. Whatever the boys were doing, he would be doing, be it Scouts, Little League or church, Ken would be involved. He loved the outdoors and passed his respect and reverence for it to his boys. Together they enjoyed hunting, fishing, skiing and whatever else they could do outdoors.
He was preceded in death by his sister, Eleanor Nordling; and his parents, Melvin and Helen Vroman.
He will be sorely missed and was loved dearly by all who knew him.
A Celebration of Life will be held at 11 a.m. Saturday, October 21, 2023, at the Chapel of Macy & Son Funeral Home, McMinnville, Oregon. In lieu of flowers, please consider making a donation to the charity of your choice. To leave condolences, visit www.macyandson.com.