James Earl Black Sr. 1926 - 2023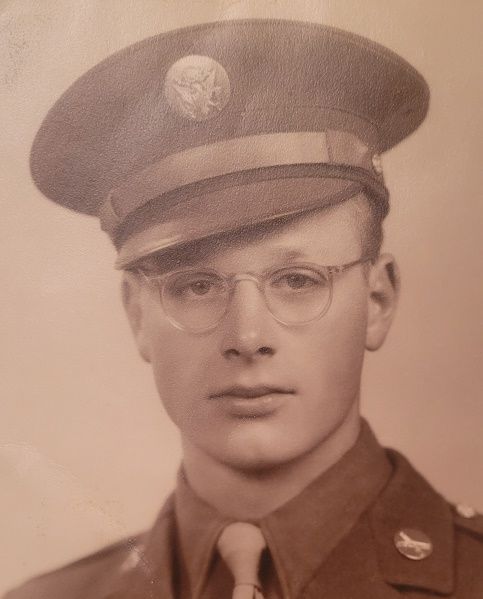 James Earl Black Sr., 96, formerly of Sheridan and McMinnville, Oregon, passed peacefully where he resided at the Veterans Home in Lebanon, Oregon.
Born September 6, 1926, in Hammond, Indiana, to Sherman and Susan (Spisak) Black, he attended Lewis and Clark High School, and in 1944, at the age of 17, he joined the U.S. Army. He was assigned to the 96th Infantry Division. On April 1, 1945, they made an assault landing on Okinawa. Seven weeks later, he received a severe head wound that ended his military career. For his honorable service as Private First Class, he received the Purple Heart, Bronze Star, the Asiatic Pacific Campaign WWll and WWll Victory Medals, Rifle Expert Badge and Presidential Unit Citation Medal.
Jim attended the University of Indiana, earning a degree in business. In 1951, he moved to West Covina, California, where he received his teaching degree and taught school for 40 years at Edgewood and Bishop Amat high schools.
He was Captain of the West Covina Police Reserves, Badge #1, for 20 years. He was Captain of the California Guard in Pasadena, Presbyterian Church Deacon and a Masonic Mason of Covina, Sheridan and McMinnville lodges. He was also a member of the Shriners, the American Legion and VFW.
He married Lois Stam in 1947.
He was preceded in death by Lois; grandson, Robbie; and second wife, Ruth McKibben He is survived by his children, Jim (wife Pat), Susan Parrish, Frank and Karen Maben; and many grandchildren and great-grandchildren
He will be missed.
Memorial service will be held at 10:30 a.m. Thursday, May 11, 2023, at the Chapel of Macy & Son. To leave online condolences, please visit www.macyandson.com