Jon David Moberg 1940 - 2023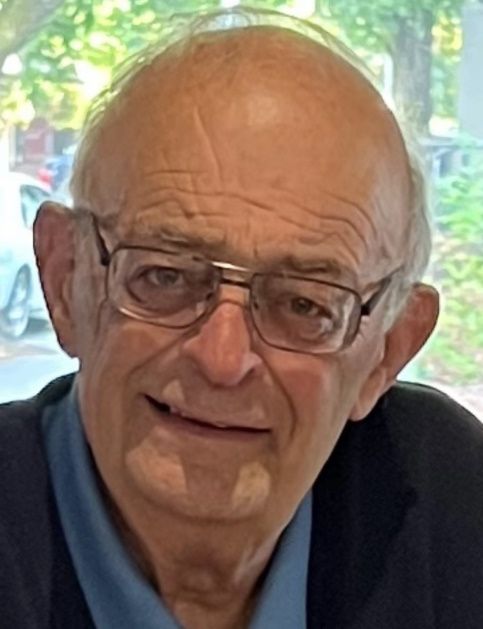 Jon David Moberg passed away with family by his side on April 1, 2023, in McMinnville, Oregon, after a battle with cancer.
He was born December 12, 1940, in Astoria, Oregon, to David Ellsworth and Josephine Hope Moberg, and attended high school there, where he met his late wife, Beverly Lempea. They were married on August 28, 1958, and had four children together. They were married for 64 years before she passed away in August of 2022. Jon very much looked forward to being with Bev again in Heaven.
Jon wore many hats in his lifetime. He earned a teaching degree while playing football for the Oregon College of Education, now Western Oregon University, and taught high school history in Astoria, Philomath and McMinnville. During his time as a teacher, he also served as a football, wrestling and track coach. Many of his summers were spent as a commercial fisherman in Alaska, and he often recruited family and friends to come work on his fishing boat with him.
Once he retired from teaching, he was the unofficial history teacher to his loved ones, who appreciated his endless knowledge and amazing storytelling skills. Teaching and fishing were not his only passions: Jon was a pilot, a duck hunter, an avid cook, a painter, a golfer, a traveler, a Beaver fan, and a proud Chinook Indian tribal member. He enjoyed attending and rooting for his grandchildren at their various activities and sporting events, digging up razor clams on the Oregon and Washington beaches, and a good happy hour on the patio. Most of all, he loved being with family.
Jon was preceded in death by his father and mother; his brother, Tommy; and his wife, Bev. He is survived by his four children and their spouses, David (Marla) Moberg, Richard (Michele) Moberg, Jami (David) Queener, and Jacque (David) Thwaite; nine grandchildren; and nine great-grandchildren. He is also survived by his brothers, Alan Moberg and Robert Moberg; and sister, Marcia Putman.
A viewing will be held from 4 to 7 p.m. Tuesday, April 11, at the Chapel of Macy & Son in McMinnville. A Celebration of Life will take place from 1 to 4 p.m. Wednesday, April 12, at Two Dogs Taphouse, 401 N.E. Evans Street, McMinnville, after a private family graveside service at St. James Catholic Cemetery.
To honor Jon's life, charitable contributions can be made to the Chinook Indian Nation, c/o Macy & Son.