Rosalyn (Rosie) Leone Justen Eisele 1950 - 2023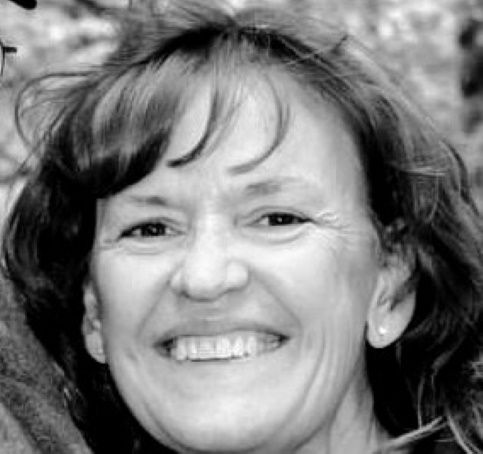 Rosalyn (Rosie) Leone Justen Eisele passed from this life into the arms of her Lord and Savior on Saturday, March 25, 2023, at Salem Hospital in Salem, Oregon. She was born June 9, 1950, in Shakopee, Minnesota, to Herbert J. Justen and Katherine F. (Burnett) Justen. She moved with her parents and six siblings to a small farm in Grand Ronde, Oregon, in 1953. Rosie attended St. Michael Parochial School and graduated from Willamina Union High School, Willamina, Oregon. Rosie married Dan Bazzy in 1969, and together they had four children. Rosie married Jerry Eisele in 1990 in Monmouth, Oregon. She and Jerry were married 32 years and lived all that time in Grand Ronde, very near her childhood home. She attended St. Michael Catholic Church and was active in many church ministries.
Rosie is survived by her husband, Jerry; children, Danis Bazzy Bucknell (Matt) of Sheridan, Oregon, Jamie Bazzy (Tyler Engle) of Dallas, Oregon, Ryan Eisele (Kelleen Bradley) of Dallas, Daniel Bazzy (Heather) of Willamina, and Leah Risseeuw (Kenny) of Grand Ronde. Rosie also has 12 grandchildren and one great-grandchild. She is also survived by her siblings, Marie Justen Davis (Curt) of Dallas, Ted Justen (Sharene) of Lecanto, Florida, Paul Justen (Karen) of Grand Ronde, Jeanne Justen Buswell (David) of Willamina, Vince Justen of Grand Ronde, Vicky Justen Aaron (Tom) of Grand Ronde, and Barbara Justen of Sheridan. Rosie is also survived by many nieces and nephews whom she loved dearly.
Rosie was beautiful both inside and out. She was the beloved matriarch of her large extended family. She was the community mama and heart-grandma to many. She loved babies. Rosie was the go-to family and community baby doctor. Family took their babies to her when they were feeling one of them was sick, and she would kiss and love them and give their parents guidance and reassurance. She was "Mema" to all her many grandchildren. She also liked to be called "Roses," because all the grandchildren always wanted to go to Mema Rose's house.
Her faith in God guided her, and she was grounded in her Catholic faith. Rosie had a strong moral compass, and she was her family's spiritual leader. She was a prayer warrior. If anyone needed prayer, she added them to her list and prayed for them throughout her day and always during mealtime and bedtime prayers. She was an empath, and she somehow always knew exactly what someone needed and how to give it to them.
Rosie loved animals. One year, when Jerry was gone hunting, she decided that if he could go hunting, she could get herself some chickens. She then made Jerry turn their greenhouse into a chicken coop. Since then, she became what we liked to call the chicken whisperer. She took in countless "stray" chickens and when they became old or sick, she would provide what she called chicken hospice, and she would lovingly care for them until their death. She could identify each chicken by name and could even tell you which chicken laid which egg.
Gardening was also a passion of hers. She loved being outside working in her garden and flowers. She loved the good nutrition that fresh fruits and vegetables brought to the table. Her house is full of house plants, including countless starts she was planning to give to family and friends. Rosie was a master of many things. She made the best jams, jellies, zucchini relish, salsa, desserts, pies, cookies, frosting, cake: you name it. If Rosie made it, you could guarantee it was going to be beyond delicious. She would make us all whatever she knew was our favorite dessert for our birthdays. Rosie learned from her mother a love for natural remedies, and she was also the person so many of us called when we needed doctoring but didn't want to go to the doctor. She could get a stain out of anything and welcomed the challenge of getting the stains out of something brought to her that was deemed impossible to get out. She loved reading stories to her children, grandchildren, or any child who wanted to be read to.
She loved her Grand Ronde community. Many of her family, friends, neighbors and community members were the lucky recipients of her prayers, food boxes and care packages. She wasn't very interested in traveling because she said her home and the Grand Ronde community was already the best place of anywhere to be.
In lieu of flowers, donations can be made to St. Jude Children's Research Hospital. To leave online condolences, please visit Bollman's Tribute Center at www.bollmanfuneralhome.com.