Dale Robbins 1936 - 2022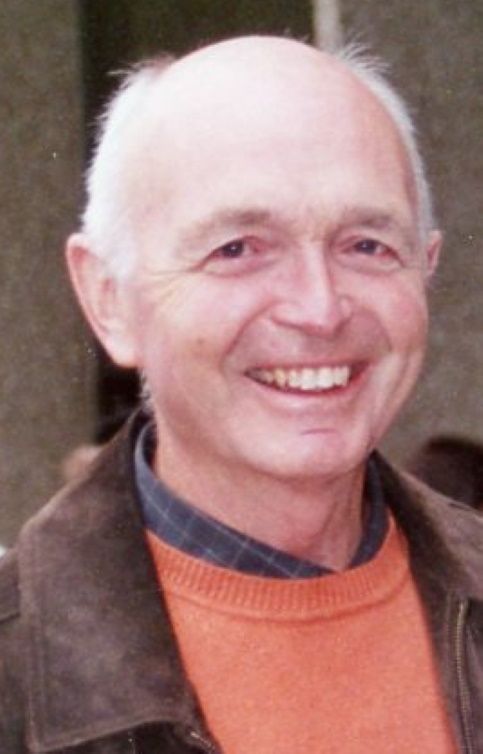 Dale Frank Robbins was born September 15, 1936, in a little house in Amity, Oregon, to Orile and Rhoda Robbins. He joined his older brother, Grant, in the family. His father taught and coached several sports at Amity High School. His mother was a homemaker at that time and later became a teacher.
The family moved to Vernonia, where Dale's father taught. His sisters, Carol and Linda, were born and added to the family to make it a family of six. They moved to McMinnville, Oregon, where Dale's father taught and coached at McMinnville High School. He died on Dale's birthday when Dale was a freshman in high school. His mother got her teaching certificate and taught at the junior high for many years. Dale got a job delivering milk with Ezra Koch at 3 a.m. each morning to help with family finances.
Dale loved sports of every kind. He played basketball, tennis and baseball at the high school. He was playing baseball when he injured himself sliding into third base and, as a result, had to have spinal fusion surgery at Shriners Children's Hospital. He always donated every year to the hospital because he was so grateful for what they had done for him. He played for the city league baseball team for several years.
Dale worked on his uncle's farm outside Amity to earn money to attend OSU. He graduated in 1954 with his bachelor's degree and went on to earn his master's degree in 1959. He began teaching in Junction City, followed by Dayton, Amity and, finally, Yamhill-Carlton High School. He taught for 35 years and followed that up with 10 additional years substituting in various county high schools.
Dale was a deep person of faith. He attended First Baptist Church in McMinnville, followed by Community Christian Church, Dayton Christian Church and Amity Christian Church. He served as an elder at Community Christian Church and Dayton Christian Church. He was a prayer warrior who would pray for people. He had a natural sense of compassion for people and their burdens.
He married Marcia (Decker Dixson) Robbins on August 18, 1988. They had 35 wonderful years together. They combined their four children from previous marriages to forge a family that learned to love and laugh and depend on each other. Dale adored his children, stepchildren, grandchildren and great-grandchildren.
Dale and Marcia loved to travel together. They went to Japan to visit when their son, Teren, was teaching there. They went to Hawaii to celebrate his son, Evan's, college graduation. They went to Atlanta to attend the National Teachers' Convention. They were sent to Florida for a week to attend workshops for enhancing reading and math programs for their schools. They went to Arizona several times for Christmas when Marcia's brother lived there.
Dale donated his time at Wi-Ne-Ma Christian Camp for many years, helping young people learn about Jesus, and was a shining example of what it means to be a person of faith. He volunteered his time and talents at his church faithfully for many years.
He is survived by his wife; sons, Matthew (Garnett) Dixson, Teren (Sai) Robbins, David Dixson, and Evan Robbins; seven grandchildren; and four great-grandchildren. He is survived by his sisters, Carol Weiher and Linda Tuggle; as well as numerous nieces and nephews. His brother preceded him in death two years ago.
Dale died Thursday, December 23, 2022, at Marjorie House. He was 86 years old. His memorial service will be held at 11 a.m. Saturday, January 7, at Amity Christian Church, 1305 Goucher. In lieu of flowers, donations in Dale's memory may be made to Amity Christian Church. To leave online condolences, please visit www.macyandson.com