Bledsoe, Alexandria advance to runoff in treasurer's race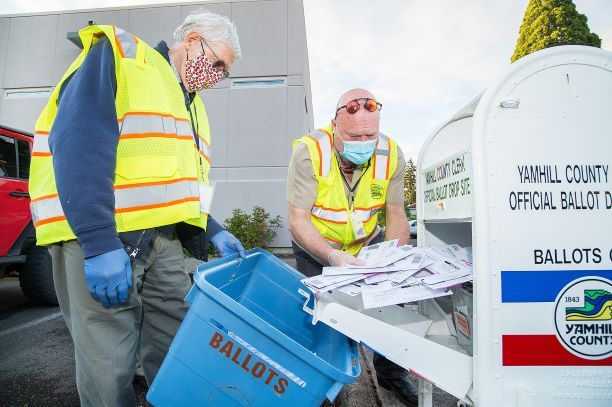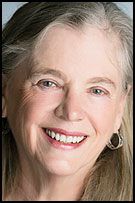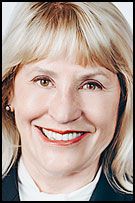 In the latest unofficial results, Bledsoe led with 13,134 votes, or 48.5%, followed by Alexandria with 9,247, or just over 34%, according to results posted late Wednesday night. The top two vote-getters advance to the November general election as no one received more than 50 percent of the vote.
A third candidate, Katie St. Ores, received 3,163 votes, 17.4%. All three candidates have been members of the county's Investment Advisory Committee.
"I am pleased that I received such strong support from the voters in this election," said Bledsoe, a rural Dayton resident with more than 25 years of financial experience. "I will work hard for them during these economically treacherous times."
Alexandria, with 30 years of business management and financial investment experience, and manages a family horse farm in Carlton, said her success in November will depend on the people she can reach and at what level she campaigns against Bledsoe.
Her campaign received $2,538 in cash contributions, loans received totalled $4,100 and non-monetary in-kind contributions were $4,326.28
"Kris is known," Alexandria said. "Like-minded people know who she is. I have to convince people I have the best qualifications, and I believe I do. I think I'm best suited for this position."
Current treasurer Mike Green did not seek reelection to the position that pays $30,000 annually.
Bledsoe, in announcing her intention to seek the treasurer's position, characterized herself as a "nerdy numbers person." She has an economics degree, and has been an investment adviser with Smith Barney, which then became Shearson Lehman, and also started and ran the investment arm of a savings and loan in Seattle.
"The one disappointing thing about not getting 50 percent is that I have so many plans for the treasurer's position," she said. "I'd like to get started. …Other than that, I feel real good."
Green endorsed Bledsoe for the position, which she said weighed heavily in her favor. In the voters' pamphlet, he wrote: "She understands the policies and the philosophy of public funds investing and will ensure that the policies currently in place will continue to benefit the county."
Bledsoe has been a familiar county election figure. She ran for county commissioner in 2010, was preparing for another run in 2016 before exiting the race to challenge Mike Nearman in the House District 23 Republican primary in 2016.
"I'm pretty well-known in the county," Bledsoe said. "The other two are not, but they are more well-known now than they were before. I'm qualified, but the others are qualified, too. I feel good. I did not campaign visibly, but I knew there was a lot of support from a lot of people."
Bledsoe spent $745 on her campaign and received $2,176 in cash contributions. She said she has not decided on a campaign strategy for the general election.
"I need some time to reevaluate the entire race and think about what I want to do," Bledsoe said. "It's a lot of work and a lot of expense to run a high-profile campaign. I have a problem asking for money when people are out of work. COVID has thrown a kink into everyone's plans."
Alexandria first served on the county's Investment Advisory Committee after settling here in 2013. She moved to Oregon from Southern California in 1979. Previously, she was a Smith Barney investment consultant and worked as a Citigroup registered investment adviser. Her stocks and bonds experience was an asset in those positions.
St. Ores, a McMinnville resident, arrived in the United States from Moscow in 2004.
She received a master's from Moscow State University and took classes at several U.S. colleges and universities, including a Certified Investment Management Analyst program at Wharton in Pennsylvania and a certificate in accounting from U.C. Berkeley, she said.
A McMinnville resident since 2011, she established St. Ores Wealth Management, a financial advising business that specializes in investment consulting, insurance, retirement planning and tax preparation.
She also has been trading bonds since 2004.
"Thank you to everyone who voted for me," St. Ores said. "I am honored and humbled. I want to congratulate Kris Bledsoe on such remarkable election results. My best wishes to both candidates in the November election."
EDITOR'S NOTE: Contribution information for Alexandria and Bledsoe's campaigns have been updated in this story.