40 years after she was found murdered, Mac teen gets a gravestone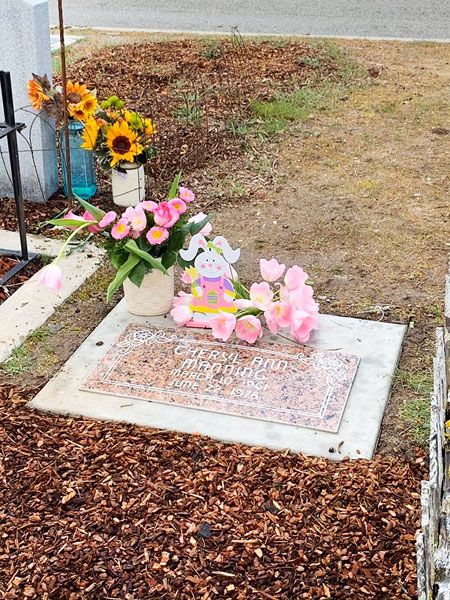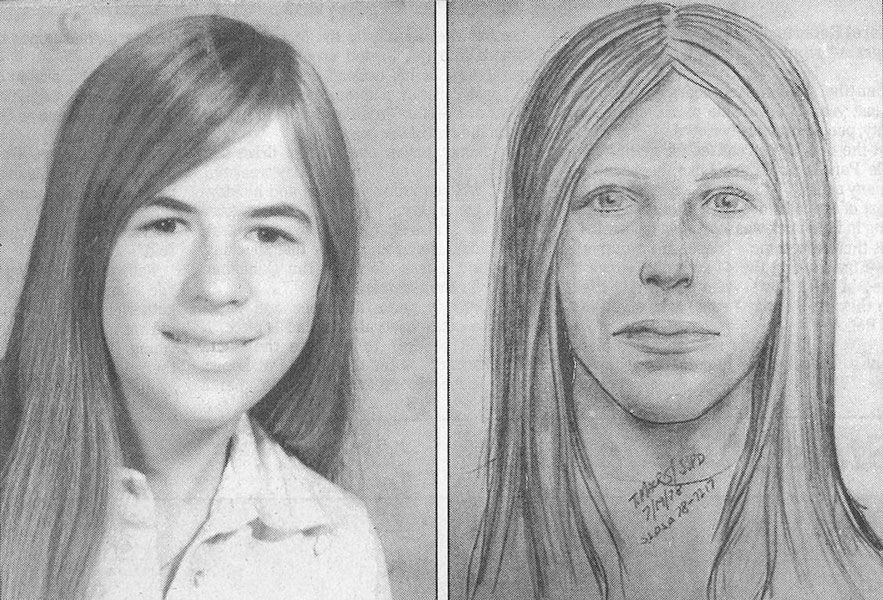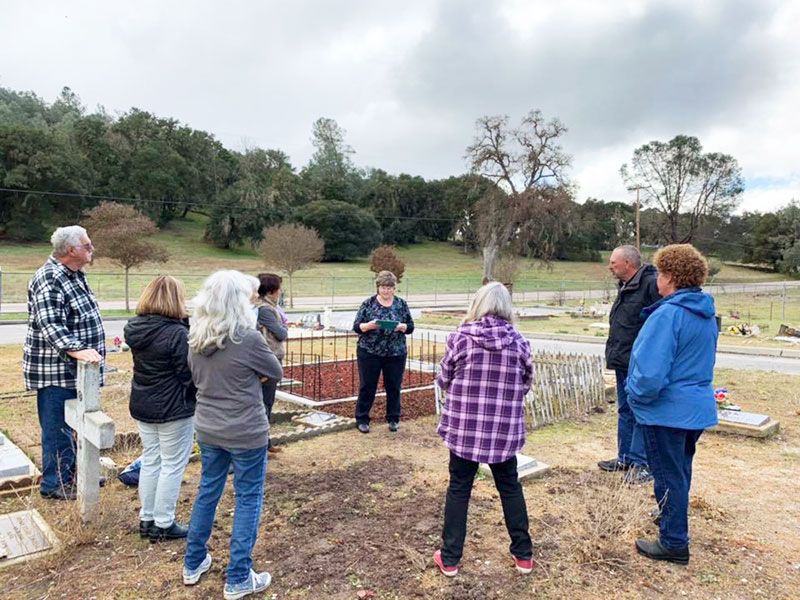 Creston, California, resident Cheri Roe never met Cheryl Manning, but she made the arrangements for Manning's gravestone.
Manning, a 16-year-old hitchhiker from McMinnville, was found murdered near the Cuesta Grade in San Luis Obispo in June 1978.
"I hitchhiked when I was 16. Alone," Roe recalled, near tears at the memory. "I was just lucky and she wasn't."
That's one of the reasons Roe decided to buy a headstone for Manning, whose homicide remains unsolved. It was dedicated in a ceremony at Santa Margarita Cemetery on March 7.
For 14 years, Manning was identified only as Jane Doe.
San Luis Obispo chief deputy coroner Don Hines matched a missing persons report and school pictures of the teen to clay mask reconstructions of Jane Doe's features.
A high school picture of missing Oregon teenager Cheryl Ann Manning was a close match to a police sketch made from a clay mask reconstruction of a murder victim found near the Cuesta Grade in San Luis Obispo. Images were published in the Aug. 24, 1992 Telegram-Tribune.
Her body was buried in Santa Margarita Cemetery with a flimsy aluminum tag and sliding letters to mark the grave.
"I know that a temporary marker is temporary. Both her parents were dead by then and there wasn't anybody to get her a headstone," said Roe, who learned about Manning in a Photos From the Vault column published by The Tribune in 2019. "I just sort of felt an obligation that, after being unnamed for so many years she deserved, she deserved to have a headstone."
The idea to have a headstone placed moved others to act as well.
A total of 25 donors chipped in amounts ranging from $10 to $100 to purchase a pink granite gravestone for about $740.
"Everyone was incredibly generous and within a month or two we had all the money," said Roe.
In fact, she said, she had to return money as donations came in after the goal was met.
Roe researched the definitive spelling of Manning's name so that the stone would be carved correctly. Local sources had more than one spelling and she made calls to Manning's hometown library, historical society, school district and sheriff's office.
"Once it's etched in stone it's permanent and we wanted to have her spelling right," Roe explained.
The Santa Margarita Cemetery District donated setting the stone in place.
Roe, Jill Gallagher and Pam Parsons are the central organizers of the Santa Margarita Historical Society. Even though the society was not directly involved in the project, the trio's sense of local history was part of their motivation.
"There's a lot of evil in the world and it is good to see so many good people," Roe said. "We have to concentrate on the good people."
On March 7, Parsons and Roe spoke to a gathering amid the oaks at Santa Margarita Cemetery under gray skies.
Roe placed wood chips on the gravesite before the ceremony. Pink flowers and an Easter bunny were placed at the site the following day.
Roe's friend, Kay Kunzler, said the Creston woman cares deeply.
"No matter what project she gets involved with, she is passionate about what she does," Kay Kunzler said of Roe, adding that her friend "showed so much concern and caring for someone who left this earth way too young under such tragic circumstances."
"Its nice to know that (Manning) will be remembered," Kunzler added.
(David Middlecamp is a photographer and reporter with The Tribune of San Luis Obispo, California)