Alex Varela 1995 - 2020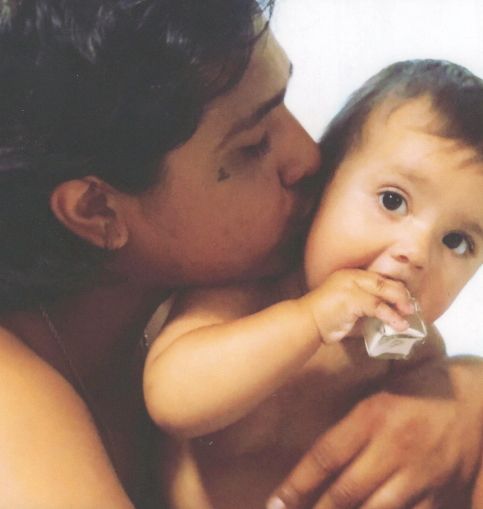 Our angel Alex came into this world to us a bundle of unstoppable energy on August 1, 1995. He changed our lives forever. To call him curious would be an understatement. In his youth, Alex was always inquisitive and wanted to know the answers to the universe: why did God make me who I am, he would ask. Someday I'm going to be a___! And he would fill in the blanks with unknown quests, depending on his thoughts and adventures of the day.
As Alex grew, the love for his family was undeniable. The love and strength he felt from his mother, Marie, was unquenchable and a quality he always cherished, for he knew, no matter what, she would always love him and be there and he knew he would forever be "my mama's baby boy!" Alex loved his father, Victor Mejia, and would listen to his advice and follow it most of the time. And always knew he was loved. Alex found unconditional peace in his brother's eyes and always looked up to his big brother, Tony, for guidance. Both grew up in Amity, where they excelled in football together and their driving force was always witnessed on the field. Alex's love for his sisters, Mirella, Angel, Iselia and Mia, was like no other. He was a loyal and dedicated brother who loved them very much. Alex grew to have a special bond with Iselia that proved unmatched, for they both needed each other.
Alex has left behind his love and sweetheart, Cydney Kirkpatrick, as she complemented his life with love and laughter. Alex has a stepson, Andre, for whom their father and son bond grew more each day. He loved Andre. The love of his very heart, his own little angel, Samsara, entered his circle of love August 23, 2018, making his world complete. MooMoo is a little Alex, and we will forever see our Alex in the twinkling of her eyes. And then there's Papa, Alex's safe haven from the storms of life. When Alex was sad or lonely or just needed "my Papa," he would end up at Papa's house because he knew, "with Papa, I am always safe!" And the love of a grandson and grandpa always will be unconditional, forever and always. Alex loved his grandma and would always say "Grammie, I love you!" Their bond was also unconditional and forever. Alex's love for his Great-Gramma Wella and Uncle Freddy could be seen in the many visits he had with them. Alex loved going riding and playing with his family and will forever be missed by his uncles, Kiko, Adrian and Donnie, and his aunts, Kim and Emily; 21 cousins; five second-cousins; three nieces and one nephew. Alex is also survived by a multitude of friends who will miss him terribly.
Our Angel Alex entered into the gates of Glory land February 5, 2020. The heavens are a bit brighter as our Angel Alex is at this very moment shimmering among the stars, enjoying his new adventures. Our Sweet Tender Angel, go rest high on that mountain. Your work on earth is done. Rest well, our Angel. Till we meet again.❤
To leave online condolences, please visit www.macyandson.com