Helga Pagel - 1924 - 2018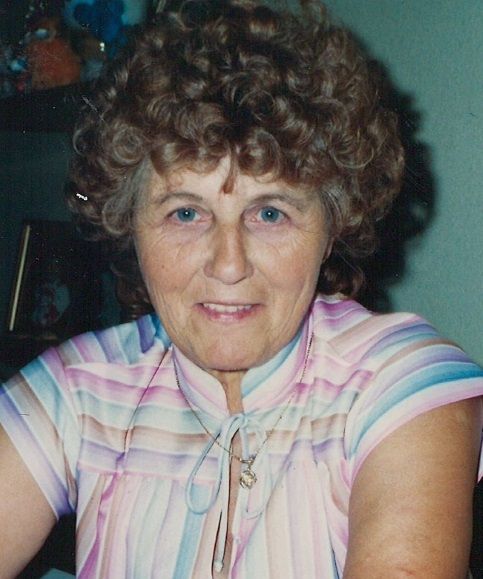 Helga Pagel, who had been in failing health since June 2018 and was as of September under hospice care, died October 28, 2018. Since her hospice status, Helga was being cared for by her niece and family at their home in McMinnville, Oregon.
Helga was born November 1, 1924, in a small village in Pommern, Germany. Helga spent her childhood in Sassenhagen, a nearby village where she also attended her school years. Helga remembers her school days fondly, as she was an excellent student and spoke often of her very strict teacher who always demanded the best from his students.
Helga and her family had to flee their home in Pommern in 1945 due to the advancing Russian Army as World War II was coming to an end. Helga has many stories of these days, as she and her family faced many difficult and dangerous situations as they fled to parts of Germany that were considered safer.
Helga and her family found their way to northern Germany near the Danish border. In 1948, Helga was reunited with Arthur Pagel, who became her future husband. Arthur, who grew up and attended the same class in Sassenhagen with Helga, had joined the military. Upon the ending of the war, he returned to join his family who also lived in the same area. Soon after Helga and Arthur married in 1948, they relocated to southern Germany, where more employment opportunities were available. Arthur became a bricklayer and found secure work due to the vast reconstruction opportunities. Through Arthur's work, they were able to finally secure their own home in Freiburg, Germany, and a comfortable and very modern living situation. They lived there for several years.
In 1956, Helga and Arthur decided to seek immigration prospects to the United States, and found their way to Willamina, Oregon. During the post-war struggle and moving they managed to build their family to five children. Helga and Arthur came to America with little in their possession and started from the bottom up. They had to make many sacrifices in order to get by. Arthur, after arriving in the United States, found work and Helga raised the children. After his regular job, Arthur found time to build his own home, which later developed into building several homes in Willamina and McMinnville. After the children left home, Helga also found work and enjoyed her time at Roth's bakery for several years.
Upon slowing down, Helga and Arthur traveled to Germany many times, visiting their homeland, enjoying friends and relatives while there. Helga also began to chronicle her life, researching with relatives the history of her family to get details written for the record. This brought her great joy.
In 1989, Arthur died after suffering a heart attack. Helga also lost her daughter, Gudrun, to pneumonia complications at 6 months of age while still in Germany. A son, Holger, was killed in a tractor accident in 1985; and grandson Christopher was killed in a motor vehicle accident in 1987. Also preceding Helga in death were siblings, Vera and Arno. Helga is survived by her children, Rudiger, Klaus and wife Carola, and Norbert.
The family wants to thank all the care providers who took excellent care of Helga, especially nieces Kathy Carter and family, Anita and Cara, as well as Sheree of United Home Health.
Graveside services will be held at 1:00 p.m. Tuesday, November 6, at Green Crest Cemetery in Sheridan. A viewing will take place from 4:00 to 7:00 p.m. Monday, November 5, at the Chapel of Macy & Son. To leave condolences, visit www.macyandson.com.