Paul Emmerson Conner - 1940 - 2018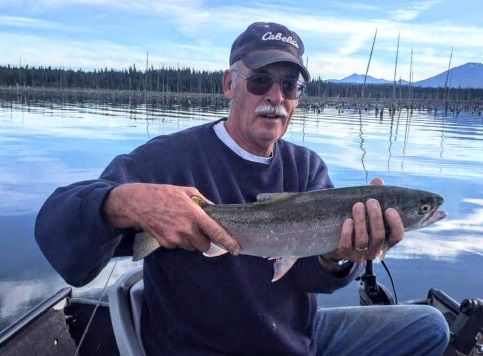 Paul Emmerson Conner was born February 2, 1940, in Ashland, Oregon, to George and Ila Conner. He later was joined by his younger brother, David, to complete their family. Paul attended school in Talent, Oregon, graduating in 1958. After working a couple years, he joined the Air Force in 1960 and was stationed for four years at Loring Air Force Base in Limestone, Maine.
He married Carole Paul on April 24, 1965, in McMinnville, Oregon. They lived in the Medford area before making the final move in 1972 to Dayton. Paul worked for Mitchell Brothers Truck Line for 31 years as a dispatcher. He joined the Dayton Fire District and served his community faithfully for 46 years; he was awarded Fireman of the Year in 2012.
Paul was an avid outdoorsman who loved camping, fishing and hunting. His favorite fishing and camping spot was Crane Prairie. He hunted deer and elk with rifle, traditional black powder and archery. He and Carole had many road trip adventures, driving to Alaska multiple times with friends and family, spending a few winters as snowbirds in Arizona and other trips around the western United States. He loved watching Dayton High School sports. He took classes at Chemeketa to learn taxidermy and even has a few projects Carole allowed him to keep in the garage.
Paul is survived by his wife, Carole Conner; son and daughter-in-law, Stephen and Elaine Conner, daughter and son-in-law, DeEtte and Brett Snyder, and daughter and son-in-law, Denise and Jason White; four grandchildren; two step-grandchildren; one great-grandchild; and brother and sister-in-law, David and Marianne Conner. He was preceded in death by his parents, George and Ila Conner.
The celebration of his life will be held from 1:00 to 3:00 p.m. Saturday, November 10, at the Dayton Fire Hall, 500 7th St. in Dayton. In lieu of flowers, donations may be sent to Dayton Fire District, P.O. Box 337, Dayton OR 97114. To leave condolences, visit www.macyandson.com.