Robert E. Coburn - 1930 - 2018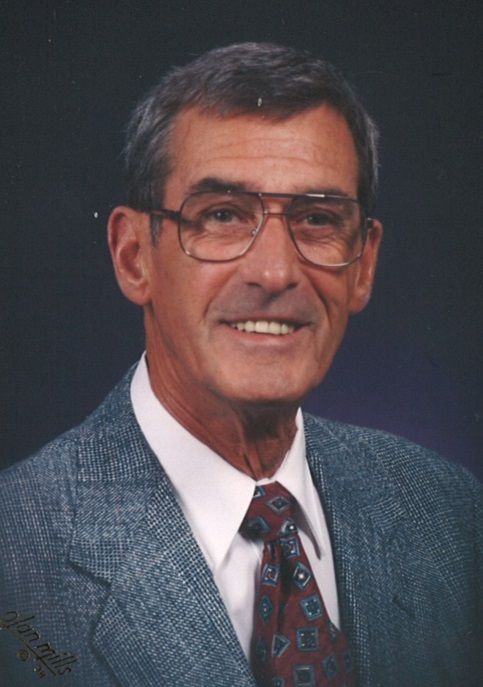 On a beautiful, sunny, fall afternoon Robert "Bob" Coburn went home to be with Jesus. He was born January 27, 1930, in La Grande, Oregon, to Earle and Viola Coburn. He joined his older sister, Colleen, to complete their family. When he was six months old, the family moved to Dayton, Oregon. Bob attended Dayton Grade School and graduated from Dayton High School in 1948. He then joined the Army and served at Fort Lewis, Washington, and Fort Ord, California. In 1951, he married his "true love," Mary Lou Robinson. They had two children, Connie in 1954 and Scott in 1956. They were married for 67 years at the time of his passing.
Bob and Mary Lou purchased the Coburn Family farm on Foster Road, and later more than 50 acres on Neck Road, both in Dayton. He wanted to be a farmer like his uncles Keith and Russell Coburn. He began his farming career growing strawberries, boysenberries, blackberries, corn and wheat. He also used two buildings on the farm to begin raising chickens. Later he changed to raising chickens only for Foster Farms and raised millions a year. He was a test farm for Oregon State University and would often earn the bonus check for best brood. He served on the Oregon Fryer Commission for many years.
After retiring from the chicken business, Bob decided to purchase 50 acres of land and use it and his home place to raise Christmas trees. He would be out with the crews shearing, tagging, cutting, bailing and shipping trees. Every year Connie and Mark and Scott and Laurie would come out to the fields and the grandkids would run through the fields until they found the perfect tree. One time while the helicopter was lifting the bundles of trees out of the fields, Bob's foot got caught inside the rope and went up into the air. The pilot quickly noticed and let him down softly. Bob and his family were members of Dayton Christian Church, where he was an elder. He served several terms as board chair at the church. He was instrumental in helping build the new church when they lifted the old building and turned it around.
Bob loved woodworking and had a great shop where he built Adirondack chairs and gliders, tables, cabinets, and his favorite, inlaid jewelry boxes, He never sold his work, but gave it away or let the church use it to auction. The boxes would always bring top dollar for the many programs at the church.
In retirement, Bob and Mary Lou got to travel the world. They visited places like Australia, Costa Rica, Machu Pichu, Egypt, Russia, Galapagos and South Africa.
Their favorite place in the winter, however, was Hawaii. They would spend February there and met many wonderful and new lifelong friends. The family would like to thank Visiting Angels and Kindred Hospice for their love and care of Bob these last few months.
Bob is survived by wife, Mary Lou Coburn; son and daughter-in-law, Scott and Laurie Coburn; six grandchildren; and seven great-grandchildren. He was preceded in death by his parents, Earle and Viola Coburn; and his daughter and son-in-law, Connie and Mike Firestone.
Services will be held at 11:00 a.m. Saturday, November 3, at Dayton Christian Church, followed by a light lunch.