Ishmael "Ish" Lee Duckett - 1927 - 2018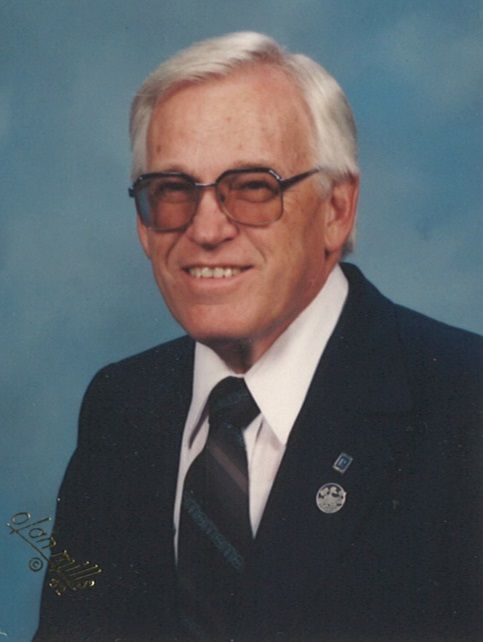 Ishmael "Ish" Lee Duckett passed away peacefully in his sleep October 4, 2018, at home with family. He was 91. He was born April 18, 1927, in Byers, Colorado, and raised in small farming communities in Colorado, Oklahoma and Arkansas, before moving to Anacortes, Washington, where he graduated high school.
He enlisted in the Army on his 18th birthday during WWII and trained at Fort Riley, Kansas, as a member of the last US mounted cavalry. He served the rest of his enlistment period in Japan with the US occupying forces.
After discharge, he attended Linfield College, where he met his future wife, Twila June Pounds. They married upon graduation in 1950.
While at Linfield, Ish began doing nighttime janitorial work. He built the part-time janitorial job into a regional home and building maintenance company with six branch offices throughout Western Oregon.
In 1976, he sold Ish Duckett Janitorial and earned a real estate license, starting Duckett Realty in 1981. He remained an active Realtor until the time of his death.
Always active in the community, he served on the board of directors of McMinnville Industrial Promotions and the Yamhill County Housing Authority, was president of the McMinnville Lions club, captain of the Yamhill County Sheriff's Posse, president of the Yamhill County Board of Realtors and president of the Oregon Realtors Land Institute.
Honors included 1988 Oregon RLI Realtor of the Year, 1994 Yamhill County Realtor of the Year, and the 1995-96 Melvin Jones Fellow Award from the Lions Clubs International Foundation for Dedicated Humanitarian services. He was featured in the 2017 Dragging the Gut Festival parade as an "Icon of McMinnville"
Ish was predeceased by his sister, Oleta Larue; brothers, Harold and AJ Duckett; and son, Barry Duckett. He is survived by Twila, his wife of 67 years; son, Terry Duckett; daughters, Paula Hamlin and Devri Reynolds; son-in-law, Vern Reynolds; and five grandchildren.
Ish lived a long and full life. He was loved and he'll be missed.
A Celebration of Life will be held at 2:00 p.m. Saturday, November 3, at First Baptist Church at First and Cowls streets in McMinnville.
In lieu of flowers, the family requests donations be made to the Lions Eye Bank.