Gerald Edward Spencer - 1939-2018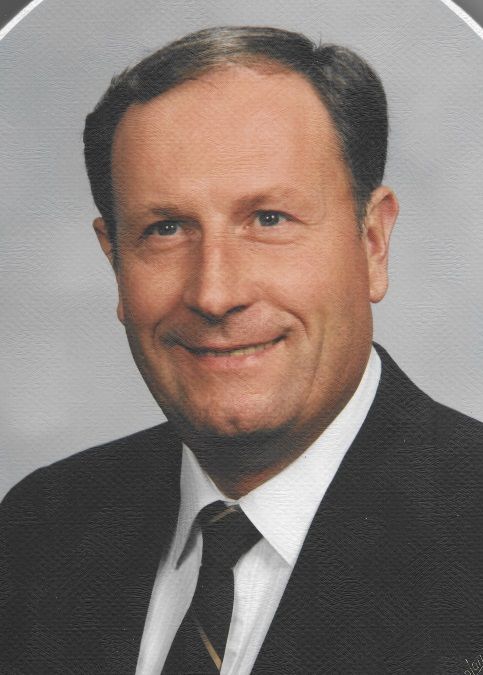 Gerald Edward Spencer, 78, passed away August 28, 2018, in Bend, Oregon. Jerry was born October 2, 1939, in Portland, Oregon, to Edward and Elizabeth Spencer. He has two surviving brothers, Mark Spencer of Moro, Oregon, and Mike Spencer of Sheridan, Oregon.
In 1957, Jerry graduated from Bulldog U (Willamina High School), where he met his high school sweetheart, Luann M. Stoddard. They married on October 24, 1959.
Jerry had a love of sports and the outdoors. He refereed high school basketball for 15 years. He was an avid hunter and fisherman. His popular fishing spots were Paulina Lake and the Siletz River. He was a lifetime member of the Gateway Elks.
Jerry worked for 32 years at Northwest Natural Gas Company as a Service Center supervisor in Portland. He retired in 1999. His retirement dreams were to catch as many fish as he could, play 18 holes of golf three days a week and watch his six grandsons play high school sports. In 2006, Jerry and Luann moved to Crooked River Ranch, where his retirement dreams were fulfilled.
Jerry is survived by his wife, Luann of Bend; his three children, daughter, Kellene Allred of Powers, Oregon, son, Douglas Spencer of Castle Rock, Washington, and daughter, Kathleen Beard of Sandy, Oregon. He also leaves behind daughter-in-law, Angela Spencer of Castle Rock; son-in-law, Brian Beard of Sandy; eight grandchildren; and seven great-grandchildren.
A celebration of Jerry's life will be held at 11:00 a.m. Friday, September 14, 2018, at the Restlawn Funeral Home, 201 Oak Grove Rd. NW., Salem, Oregon. (503-585-1373) Viewing is scheduled from 8:30 to 11:00 a.m. Burial will follow the service. The family asks, in lieu of flowers, donations be made to Doernbecher Children's Hospital.