Alcohol involved in serious crash, police say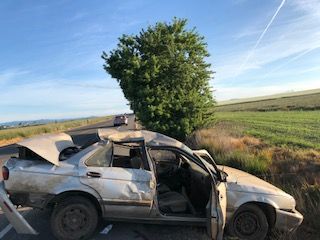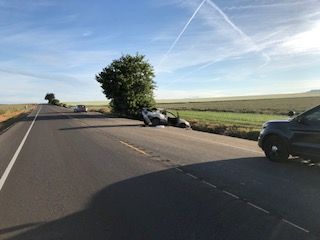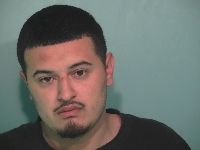 AMITY -- Alcohol was believed to have been involved in a serious motor vehicle crash Sunday morning that left one passenger with critical injuries, according to Oregon State Police.
Troopers said Marquis Romel Ortiz-Namyslowski, 20, of McMinnville, drove off Highway 99W south of Amity in a 1993 Nissan Sentra sedan. The vehicle rolled several times following the 3 a.m. crash.
Upon arriving at the scene and contacting Ortiz, troopers said he showed signs of impairment. He agreed to take field sobriety tests and failed them.
Ortiz was taken into custody and transported to the West Valley Hospital in Dallas for a blood and urine draw.
Based on the results, Ortiz was arrested and lodged in the Polk County Jail in Dallas on one count each of second-degree assault, third-degree assault, driving under the influence of intoxicants, driving while revoked or suspended and reckless driving, in addition to two counts of recklessly endangering another person. Bail was set at $155,000.
An unidentified male juvenile who was sitting in a back seat was ejected from the vehicle. He was transported by Life Flight helicopter to a Portland hospital with critical injuries.
A front seat passenger, Sebastian Michael Oak, 19, of McMinnville, was treated at the scene.
Amity Fire Department , the Polk County Sheriff's Office and Oregon Department of Transportation, assisted state police at the scene.
His next court appearance is at 1:14 p.m. Monday, June 11, when he likely will be arraigned on a grand jury indictment.
Less than one month earlier, Oregon State Police charged Ortiz with one count each of DUII and driving while revoked or suspended.
He failed to appear for his initial arraignment and a warrant was issued for his arrest with bail set at $20,000, according to court records.
After being take into custody, Ortiz was conditionally released, and the agreement stated he could not consume alcohol or drive without a valid license and insurance.