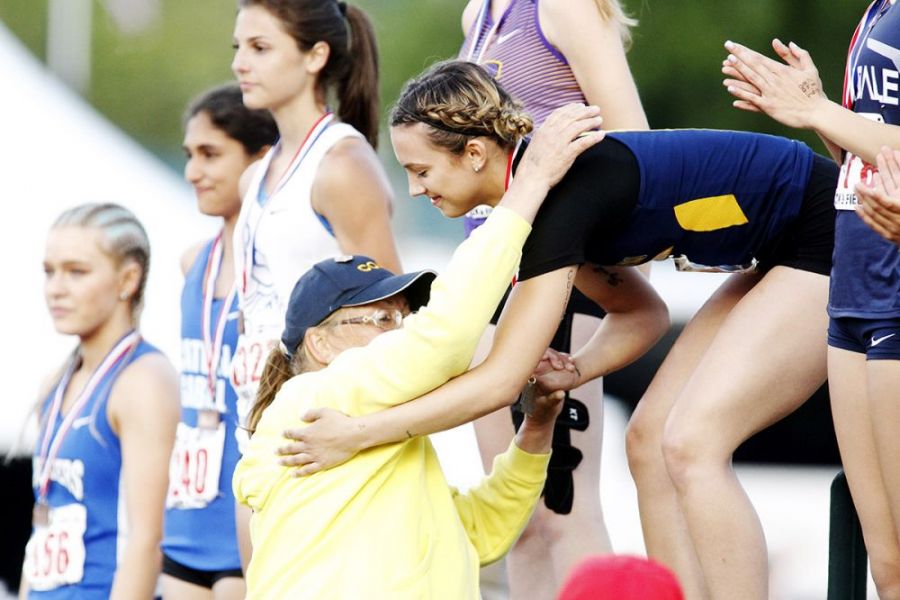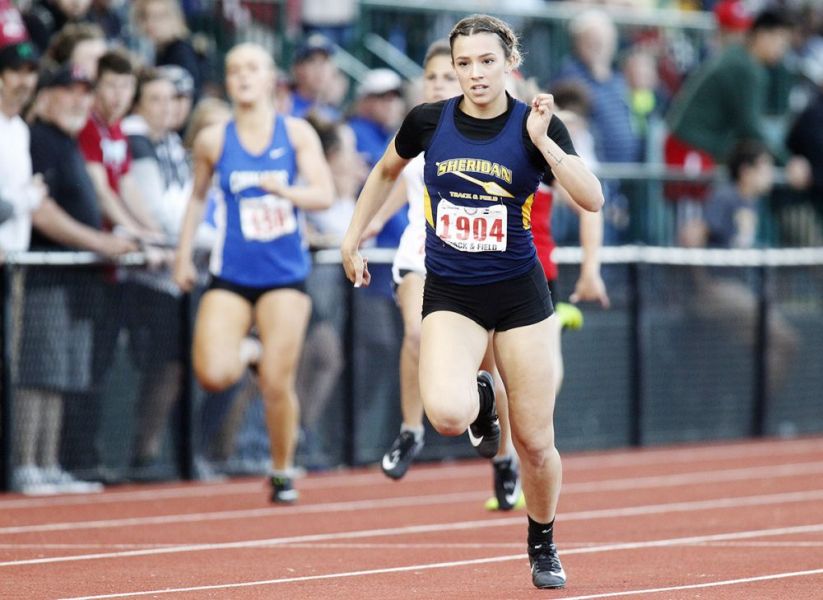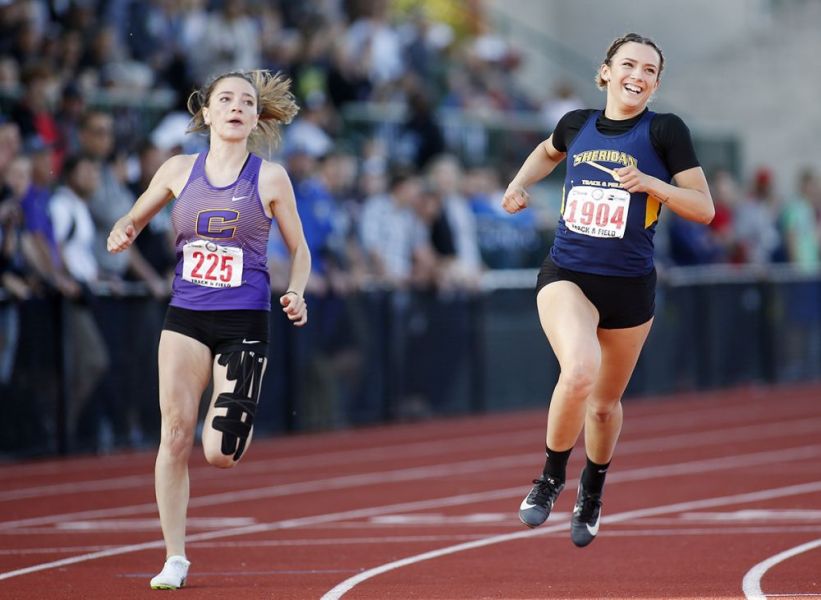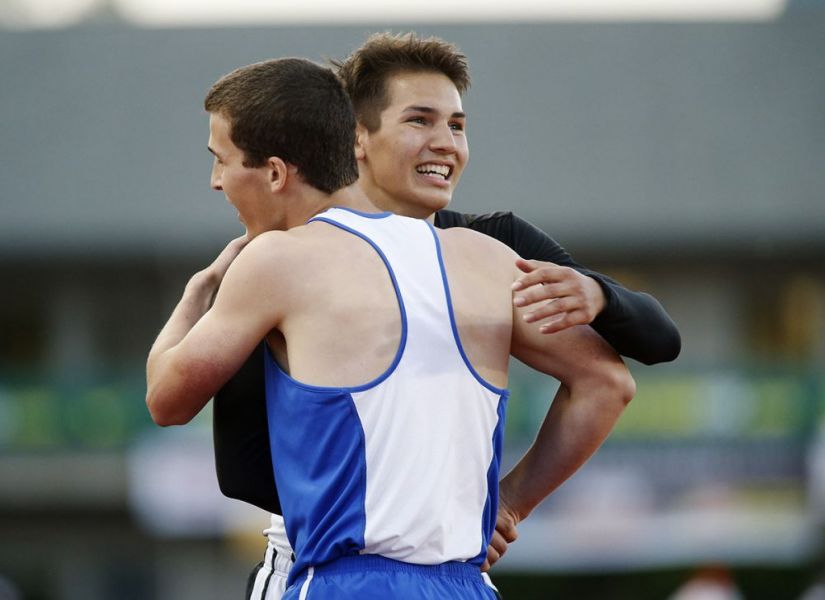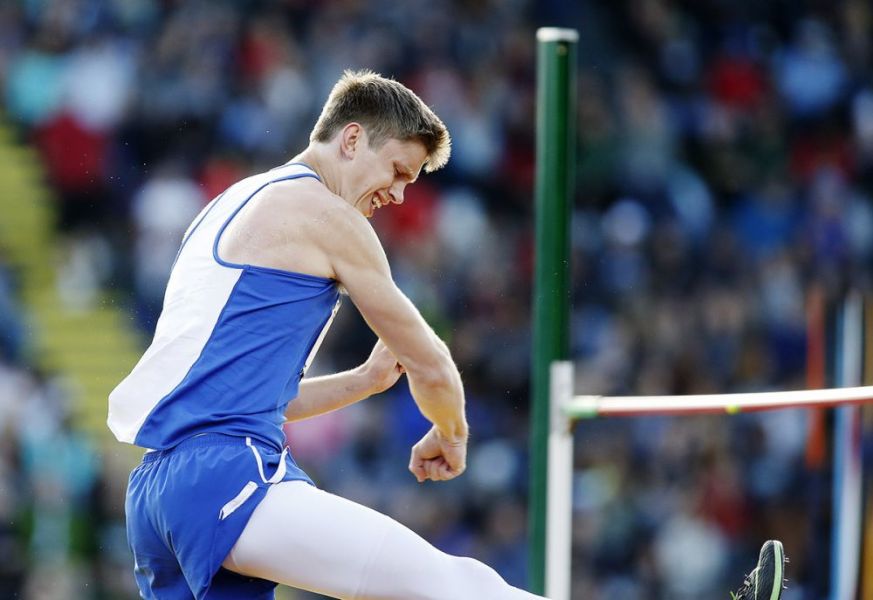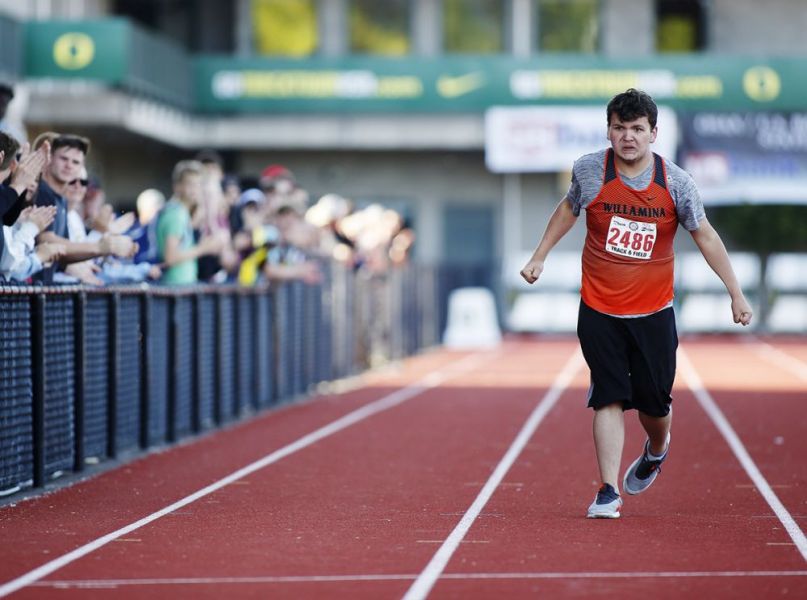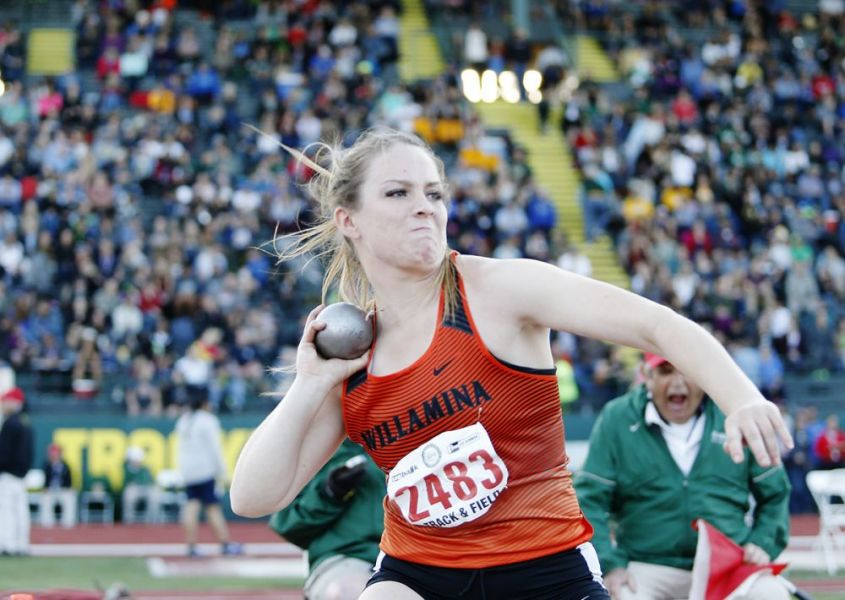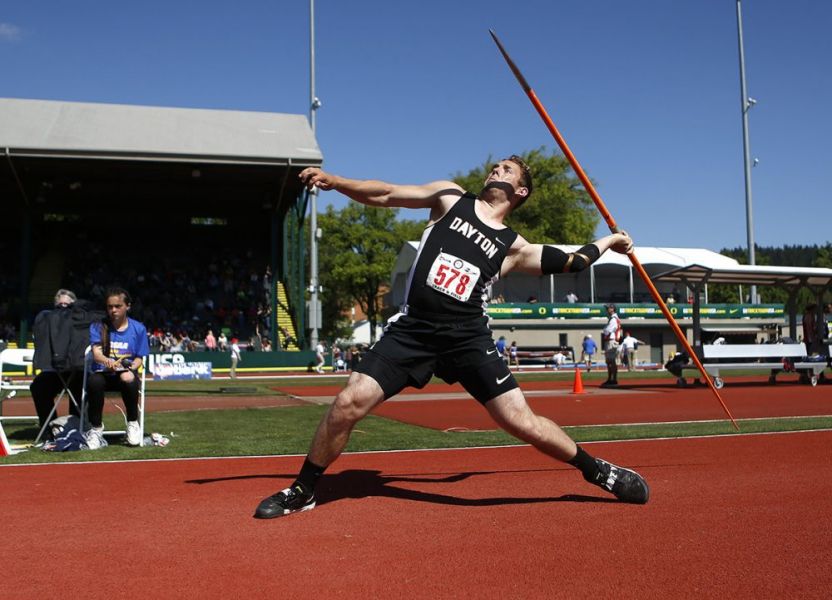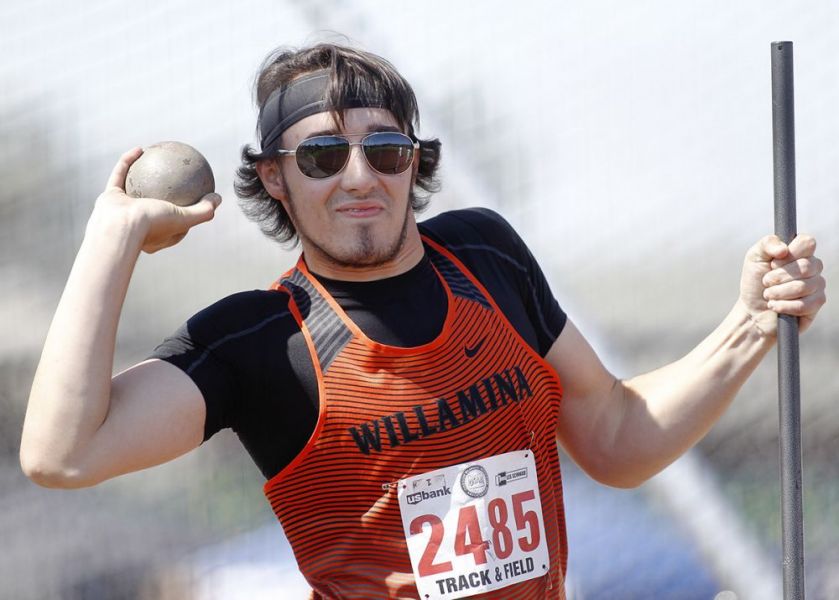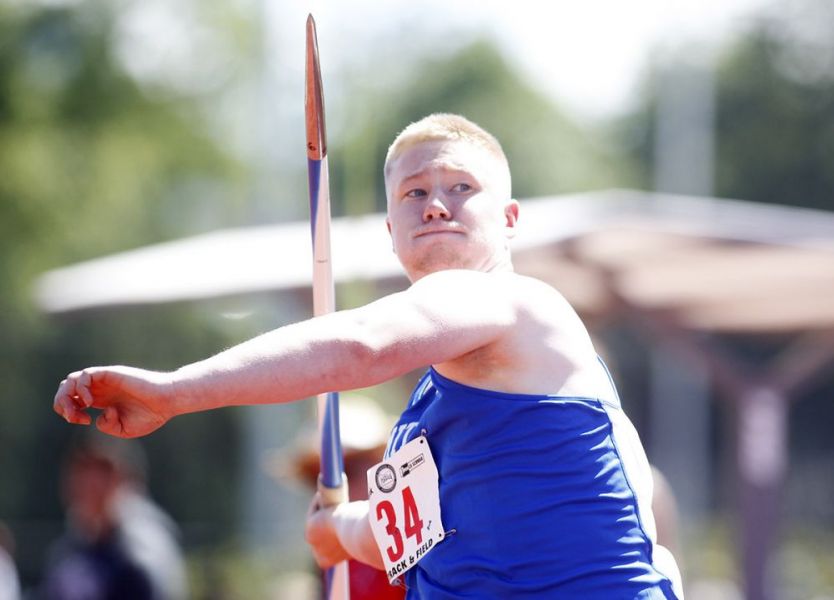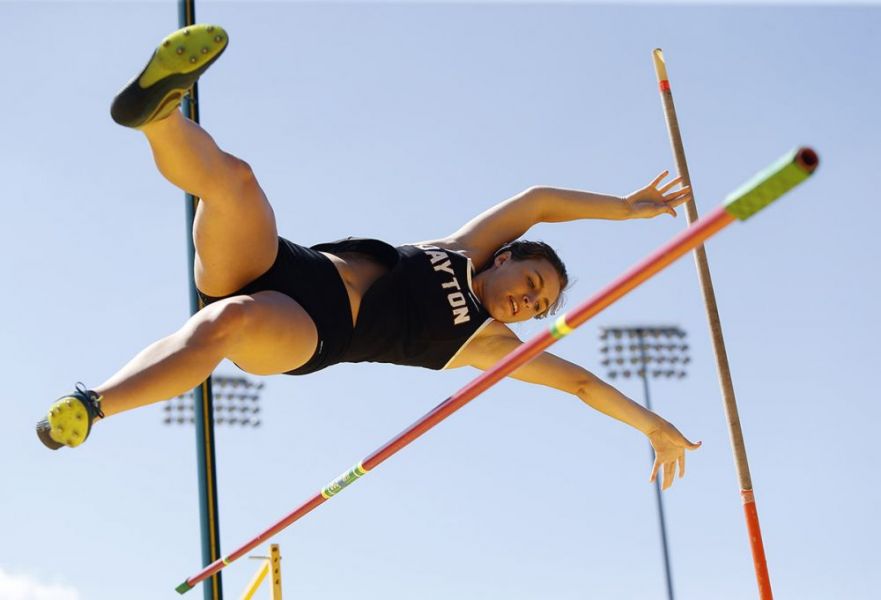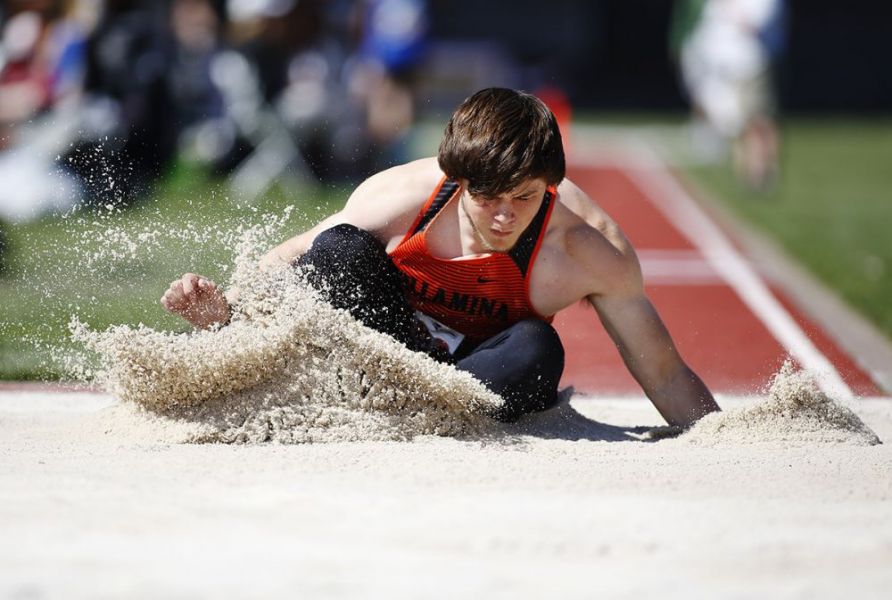 State Track day two: VanZant wins third state championship; Baker, Huber earn titles
EUGENE – Sheridan's Ronni VanZant secured her third state championship, while Owen Baker of Willamina and Aiden Huber of Dayton both earned their first Class 3A titles during today's OSAA State Track and Field Championships held at Historic Hayward Field in Eugene.
VanZant posted a time of 12.66 seconds to defeat the field in the girls' 100m sprint. She then won an impressive third title with a time of 25.87 in the 200m event. VanZant also took first place in the long jump during yesterday's state activities.
"It's so overwhelming," VanZant said after the 200m. "Crossing the finish line and feeling like I just completed my senior year with three state titles, I can't put anything past that feeling."
Baker, competing in the para-athlete mixed shot put event, won with a final throw of 18 feet, 5.75 inches. The Bulldog junior also placed third in the para-athlete mixed 1,500m race with a time of five minutes, 40.26 seconds. Fellow Willamina para-athlete Colton Keightley placed third in the mixed shot put, and finished sixth in the 400m.
Huber captured the boys' javelin with a final mark of 170 feet. His fellow West Valley League competitor, Tyler Parr of Amity, finished fifth with a personal best of 157'4". Huber also placed 10th in the discus throw, while Sheridan's David Olvera was ninth.
Amity's Jaycen Nelson finished as the boys' high jump runner-up with a final clearance of six feet, four inches, a personal best.
Dayton's Owen McLoud was eighth in the 100m race, second in the 110m hurdles and third in the 300m hurdles.
Jonathan Mather of Amity earned second in the boys' 300m hurdles with a time of 40.08 seconds and fifth in the 110m hurdles with a time of 15.86 seconds.
In the girls' shot put, Willamina's Hannah Hughes and Brooke France placed fourth and 12th, respectively.
Amity's Amy Kraemer and Ani Keliiheleua finished second and third in the girls' 100m hurdle event, with times of 15.79 and 15.91 seconds, respectively. Kraemer also claimed eighth in the 300m hurdles and fifth in the triple jump.
Thomas McKay of Dayton placed seventh in the 400m event, posting a time of 53.84 seconds.
Amity's 4x100 boys' relay team placed seventh with a time of 45.17 seconds. The squad consisted of Brian Hatch, Jonathan Mather, Sam White and Jaycen Nelson.
Beth Shirley of Dayton finished eighth in the girls' 1,500m event, posting a time of 5:08.10. She also placed eighth in the 800m event with a 2:35.25 clocking.
Dayton's Shawnie Spink cleared a height of eight feet in the girls' pole vault but finished off the podium.
The Pirates' boys' and girls' 4x400 relay teams finished seventh and 10th, respectively.