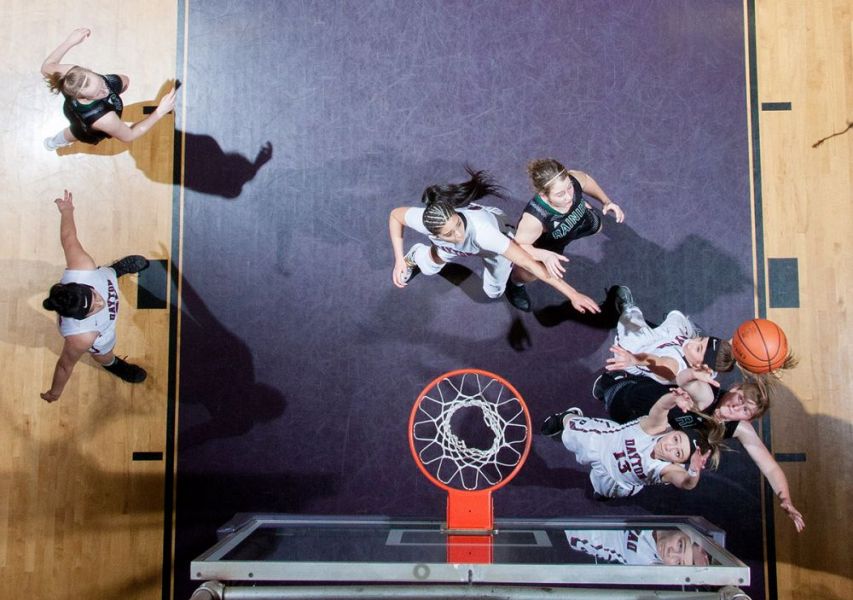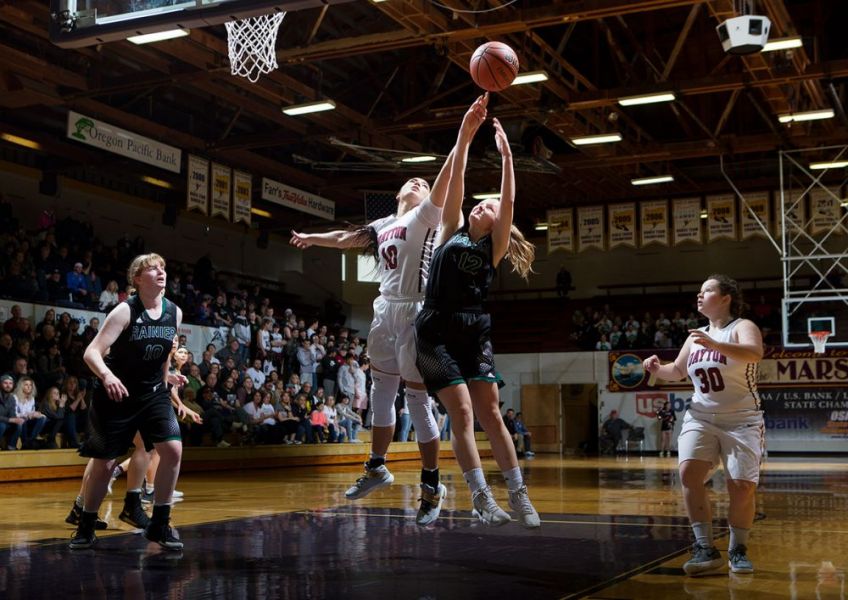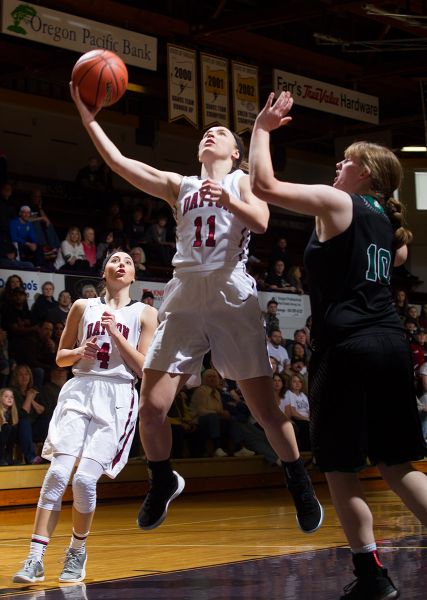 Dayton girls vanquish Rainier, 55-31, advance to state title against Salem Academy
COOS BAY – Dayton girls are headed to their fourth consecutive state championship after defeating Rainier 55-31 in today's semifinal held at the Pirate Palace in Coos Bay.
The Pirates led for all but three minutes in the playoff against the Columbians, outscoring them 31-11 in the first half and controlling the second half with a mix of starters and substitutes.
Kalina Rojas and Malina Ray proved dangerous against a Rainier game plan dedicated to stopping all-state point guard, Shawnie Spink. Rojas dropped 16 first-half points, hitting multiple midrange jumpers to spread the Columbian defense. Ray nailed four three-pointers.
After Rainier score the first point of the match on Desirae Hansen's free throw, Dayton rattled off 16 consecutive points to thoroughly command the opening period. Rojas scored 12 of those 16 points, including a left-handed driving lay-up with four seconds left.
Ray canned back-to-back threes to initiate the Pirate scoring in the second quarter. The Columbians responded with a quick 7-0 run capped by Hansen's three in transition.
Jaden Moore injured a finger on her non-shooting hand in the second period, and sat the remainder of the contest. Asked about her availability for tomorrow's title game, Dayton head coach Scott Spink said, "We're playing for the state championship game tomorrow, she's a senior, so she'll be ready."
Dayton closed the first half with a 9-2 stretch, concluding with Rojas' jump shot from the top of the key.
In the third, Spink scored eight points, including a 23-foot trey to hand her squad a 39-13 advantage at the 4:44 mark. The Pirates earned their largest lead of 31 points when Ray swished a corner three and Gabby Shadden followed moments later with an offensive put back for a 44-13 edge.
With a comfortable lead, Coach Spink rotated in his substitutes over the remaining 10 minutes, and Dayton walked away with the 55-31 victory.
Rojas, named Player of the Game, added seven rebounds to her game-high 16 points. Ray recorded four assists and three rebounds to go with her 14 points, while Spink scored 13 points, dished three assists and collected two steals.
Regarding the state final against the number-one ranked Salem Academy, Coach Spink noted, "Going into this season, I anticipated this championship being played between our two teams. We don't have any pressure, I think the pressure is on Salem Academy; we've been here before.
"It's going to be a great game tomorrow; and regardless of the outcome, I'll be happy with my team," he added.
The championship tips off at 7 p.m. tomorrow at the Pirate Palace in Coos Bay.