Truck driver dies in Highway 99W crash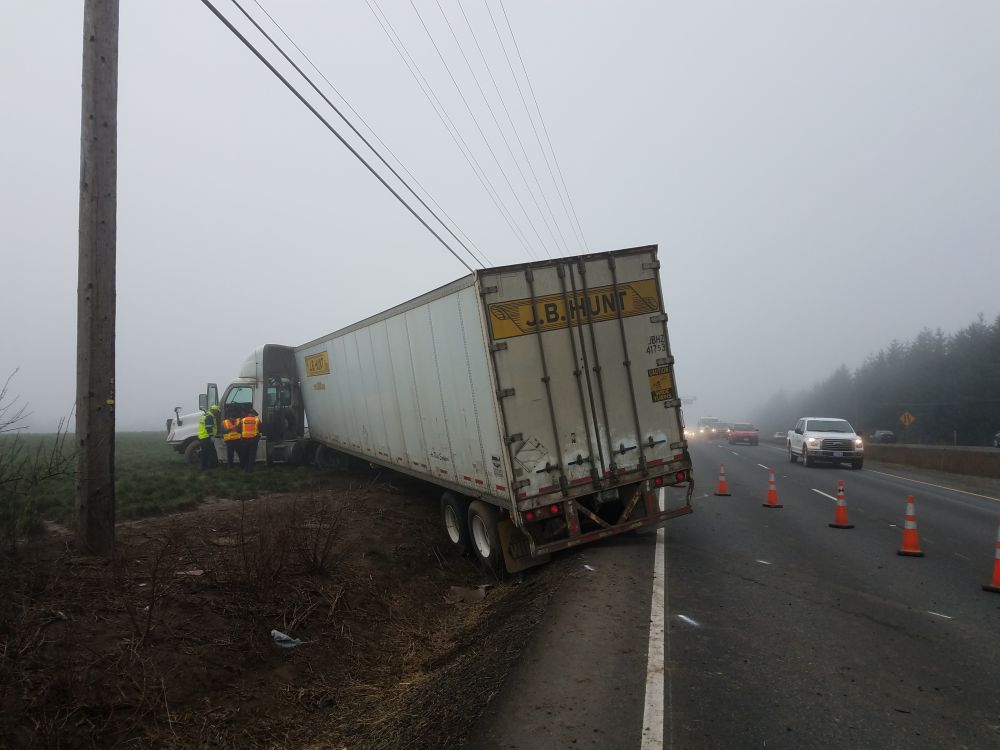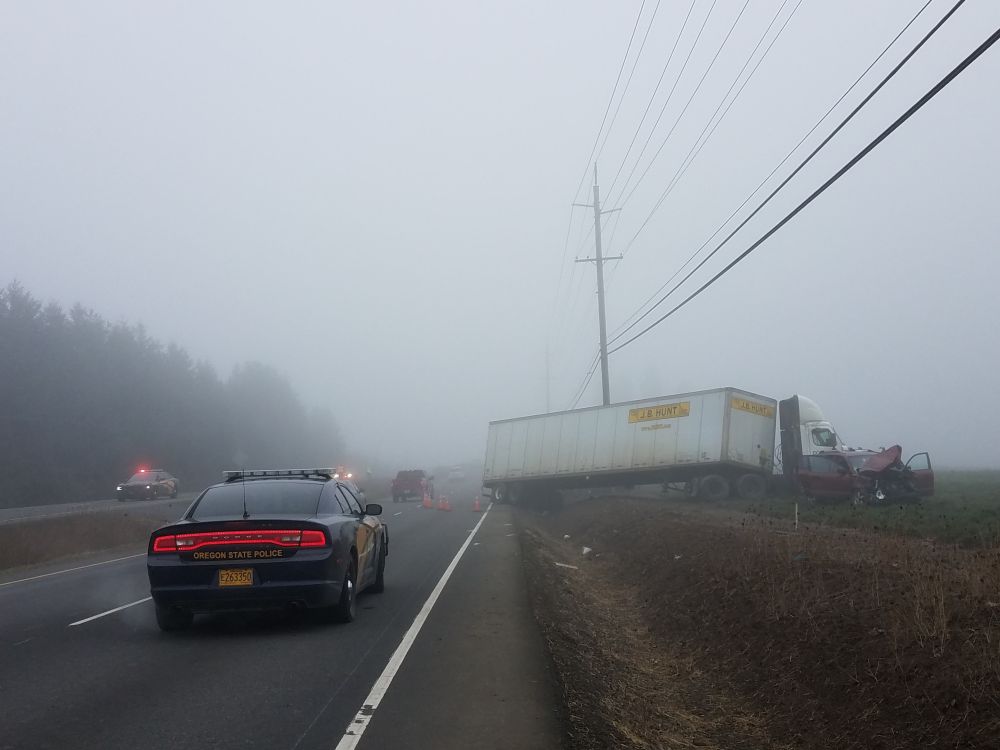 DUNDEE - A truck driver suffered a heart attack triggering a two-vehicle crash about one mile south of Dundee on Highway 99W Wednesday morning.
The Oregon State Police identified him as Dwayne Steven Kemp, 46, of Tacoma, Washington. He was transported by ambulance to Providence Newberg Medical Center where he was pronounced dead.
Kemp was driving for JB Hunt Transportation, headquartered in Lowell, Arkansas. The company also has a Portland base.
Troopers gave this account:
Shortly before 7 a.m., Kemp was operating a 2914 Freightliner tractor-trailer rig southbound when he was stricken. His rig veered off the highway, across the grass median and into the northbound lanes.
It was struck by a 2005 Hyundai Tucson SUV, traveling northbound. The crash occurred just off the highway.
The Hyundai driver, Tarin Lynne Bickford, 49, of McMinnville, and passengers, Emma Allen, 21, of McMinnville, and a 7-month-old boy were transported by ambulance to the Willamette Valley Medical Center for treatment of minor to moderate injuries.
Kemp and the occupants of the Hyundai were wearing seat belts. Air bags deployed in the SUV.
The highway was open to one lane of traffic for about six hours with intermittent closures for the crash investigation and scene cleanup.
In addition to OSP and the McMinnville Fire Department, the Yamhill County Sheriff's Office, Newberg-Dundee police, Tualatin Valley Fire & Rescue and an Oregon Department of Transportation crew also responded to the incident.