McMinnville fire kills 71-year-old woman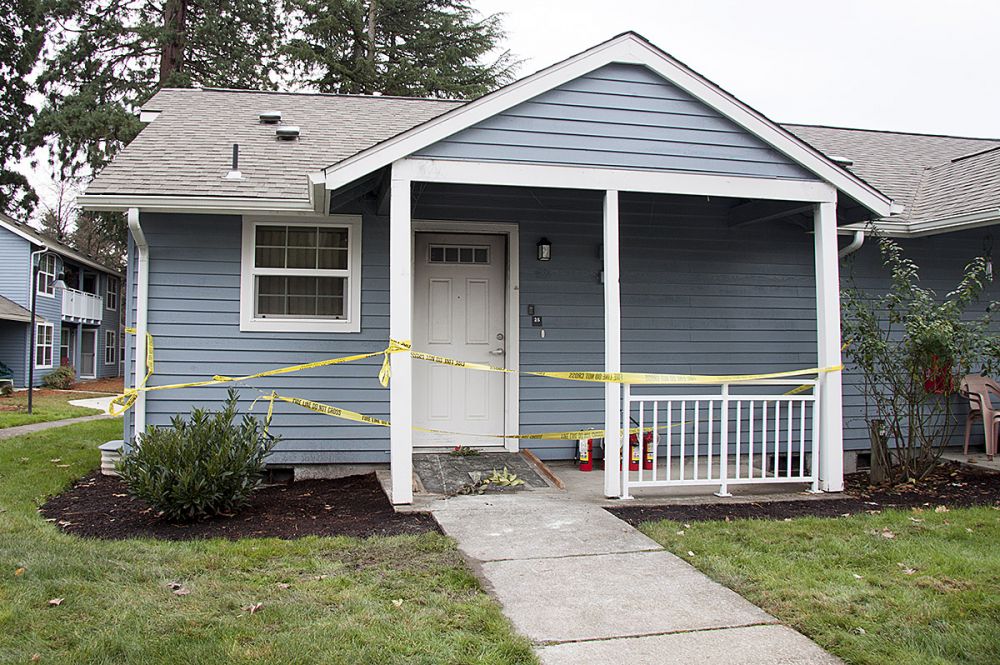 A 71-year-old woman died early Sunday morning as the result of a fire at her Northeast McMinnville residence.
She was identified as Betty Wilson, who lived at the Willamette Place Senior Apartments, 1925 N.E. McDaniel Lane, No. 25., according to McMinnville Fire Chief Rich Leipfert.
The fatal fire was one of two blazes in the city that were reported within 90 minutes of each other.
"The cause was smoking while using home generated oxygen," Leipfert said."There was fire in the living area where she was found, but the structural damage was minor.
"Citizens saw the fire and kept it in check by discharging fire extinguishers through the (front) door, but they couldn't put it out."
The fire was reported shortly after 3 a.m., as McMinnville fire crews were still out on the original call.
When the first unit from the West Valley Fire District - Willamina - arrived, smoke was coming from vents in the house. Firefighters conducted a search of the home and located Wilson. She was pronounced dead.
It was the second fatal fire in Yamhill County in less than a week. A 37-year-old mother and her 9-year-old daughter were killed last Tuesday morning when the motorhome in which they were living was destroyed about a mile south of Amity off Highway 99W.
The first fire Sunday morning was reported about 1:30 a.m. at 1045 S.E. Ford Street. Responding units discovered heavy smoke coming from the front of a boarded up former fraternity house near the Linfield College campus.
The structure had been broken into and the fire was contained to the basement in a pile of carpet, in addition to a couch.
"People had been living in there," Leipfert said. "The place is boarded up, but boards had been pried off."
He said the structure is neither owned by Linfield nor the fraternity, and Leipfert said something must be done to prevent continued entries into the building.
McMinnville fire crews were assisted by Amity and West Valley crews on the initial blaze, while Amity, Carlton and Lafayette crews responded to the fatal blaze.