On 9/11, veterans honor those who serve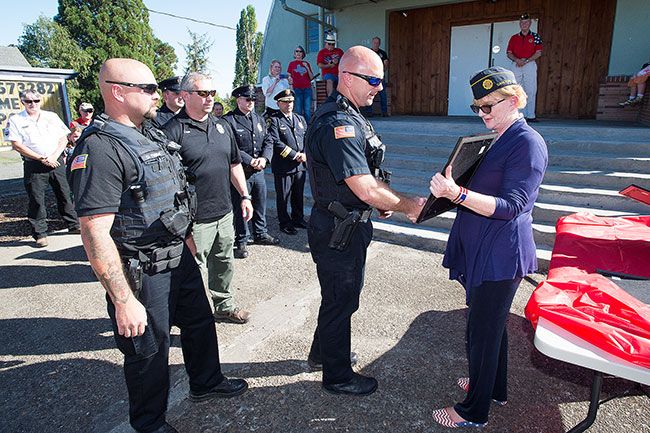 On Monday, as people across the U.S. remembered the 9/11 terrorist attacks, members of the Yamhill County Veterans Honor Guard shoot of a volley in remembrance of the 16th anniversary of the 2001 tragedy.
Carlton Memorial American Legion Post 173 sponsored the 9/11 ceremony to mark the anniversary and to honor local law enforcement officers and firefighters.
After listening to program about the attack on the Twin Towers, the gun salute and Taps, Legion members treated firefighters and police to dinner and handed out certificates of appreciation.