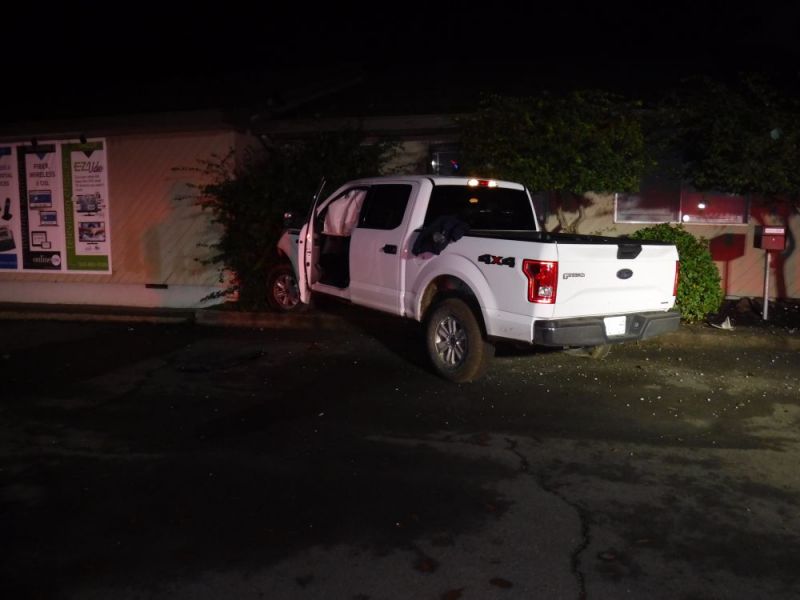 Man arrested after pickup hits building
McMinnville police arrested a Florida man after his pickup ran into a building on Lafayette Avenue about 11 p.m. Thursday.
Haykel Melaouhia, 29, of Tallahassee was charged with driving under the influence of intoxicants, reckless driving and second-degree criminal mischief. He was arrested after being treated for injuries at Willamette Valley Medical Center.
According to police, Melaouhia was driving west on Riverside Drive at "an extreme rate of speed."
Because of the speed, he was unable to negotiate a curve and shot 450 feet through a vacant field, across Lafayette Avenue and into the Online Northwest building at 1305 N.E. Lafayette Avenue.
The 2016 Ford F150 hit concrete stairs at the front of the building, then crashed partway through the east wall of the business.
The building was heavily damaged, police said. In addition to structural damage, it suffered water damage from a broken pipe. Online Northwest is open today, despite the damage.