Firefighters mop up after house fire in southwest McMinnville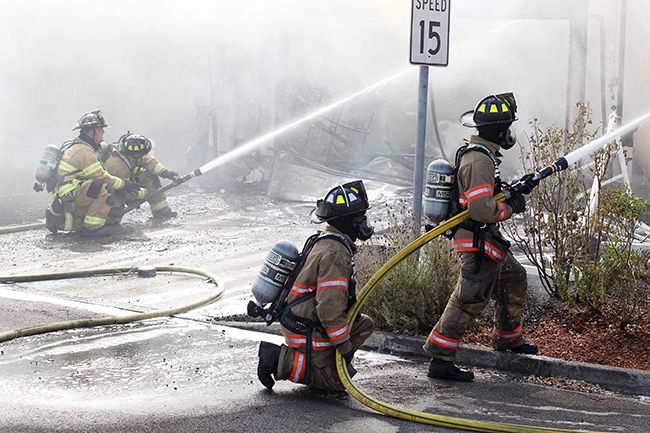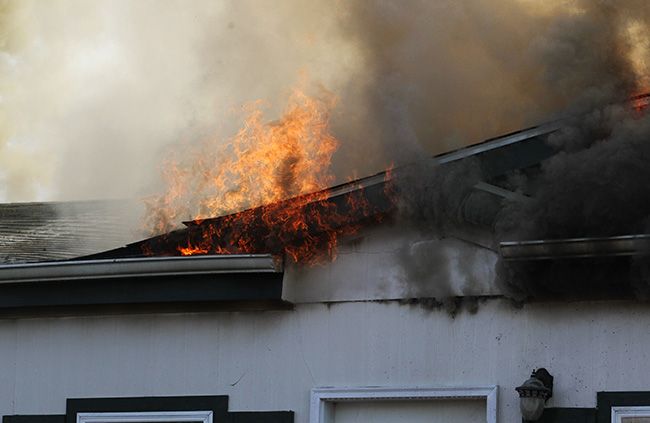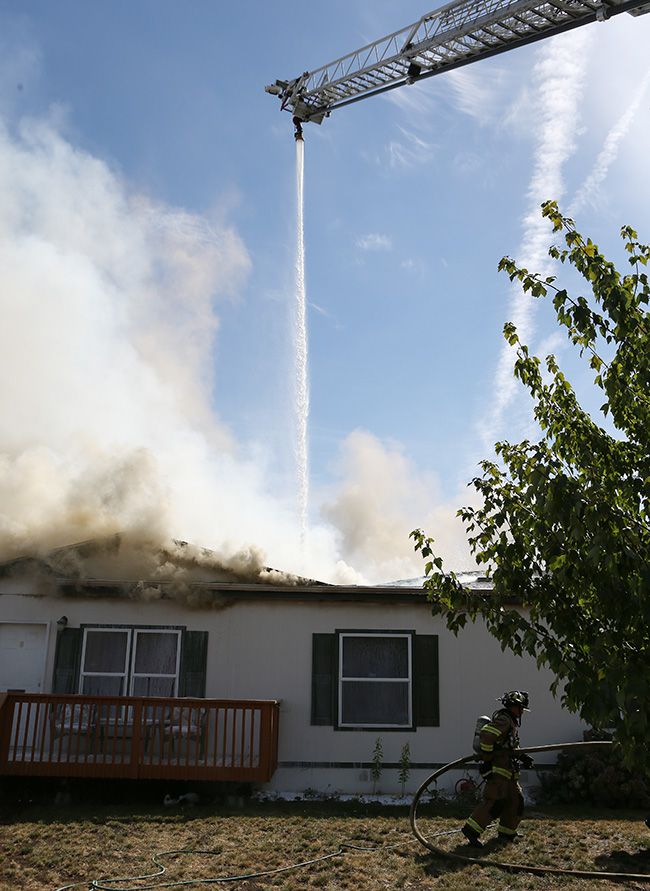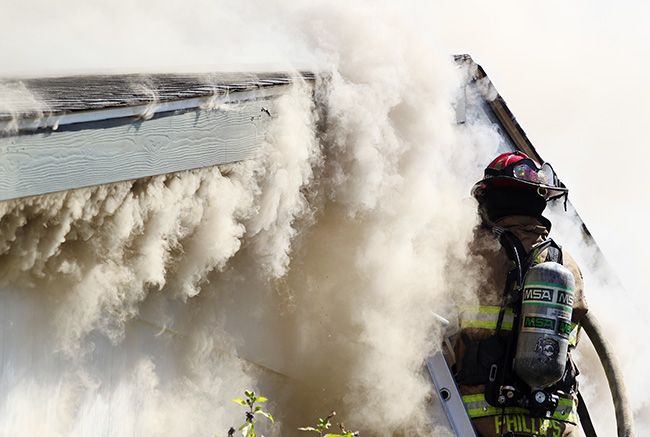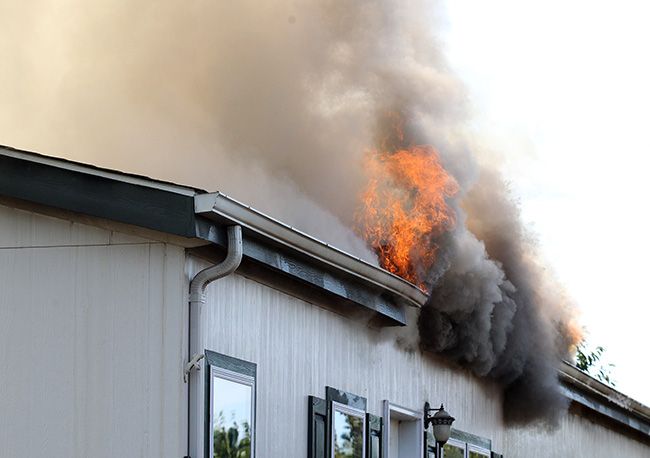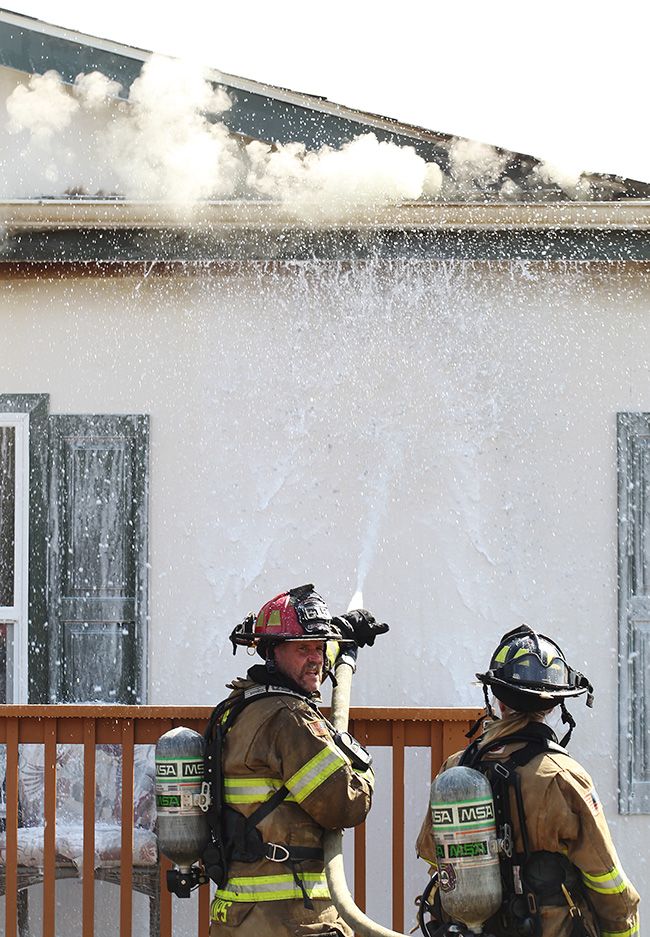 Update: 4 p.m., firefighters are cleaning up from the fire, which resulted in a collapsed roof and other damage to the structure.
Update, 2:58 p.m. The worst of the flames appears to have been extinguished, but firefighters continue to work.
Update, 2:36 p.m.: Firefighters have now said there no victim was found inside the house.
The Willamette Valley is under a Red Flag warning, denoting extreme fire danger, by the National Weather Service, due to the hot, dry conditions.
----
McMinnville firefighters are battling a house fire at 1820 SW Alexandria Street, on the corner of Alexandria and Nicole streets, with one person possibly in need of rescue. Surrounding houses may be at risk.
The fire was reported around 2:20 p.m. Friday.
Drivers should try to avoid streets in the area, and watch out for emergency vehicles.