Newberg man arrested following pursuit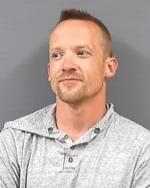 NEWBERG - A Newberg man was arrested Monday following a pursuit that began in Newberg and continued into Sherwood.
Benjamin David Wozniak, 38, was charged with one count each of attempt to elude a police officer, driving while suspended and reckless driving. He was booked into the Yamhill County Jail on $17,500 bail.
Capt. Jeff Kosmicki gave this account:
Officers initially responded to check on the welfare of an adult male, later identified as Wozniak, at a residence in the 1800 block of Northeast Waterfront Street.
It was reported that he was experiencing delusional thoughts that aliens were going to kill him. Officers were also told that his juvenile daughter was in the residence.
As an officer was arriving in the area he saw Wozniak drive away in a Chevrolet SUV. That officer continued to the residence to check on the child's welfare while another nearby officer spotted the subject.
He was driving down the middle of the street, and almost forced the officer to take evasive action. The officer alerted other officers that he was pursuing Wozniak.
He drove through neighborhoods in the area of East Ninth Street and South College Street at a high rate of speed. Wozniak then drove north on Blaine Street until turning east onto First Street, refusing to stop.
During this time, it was confirmed Wozniak was alone in the vehicle.
He headed northbound on Highway 99W, at which time officers terminated the pursuit for safety reasons as Wozniak was running drivers off the road and driving into heavy Fourth of July traffic in the opposite lane.
The Newberg-Dundee 911 Communications Center notified Sherwood police and the Washington County Sheriff's Office that Wozniak was headed in their direction.
A Newberg-Dundee officer, who had continued northbound at normal highway speeds without activating overhead lights and siren, located Wozniak in the area of Highway 99W and Chapman Road in Washington County.
He was taken into custody without further incident.