McMinnville man killed in farming accident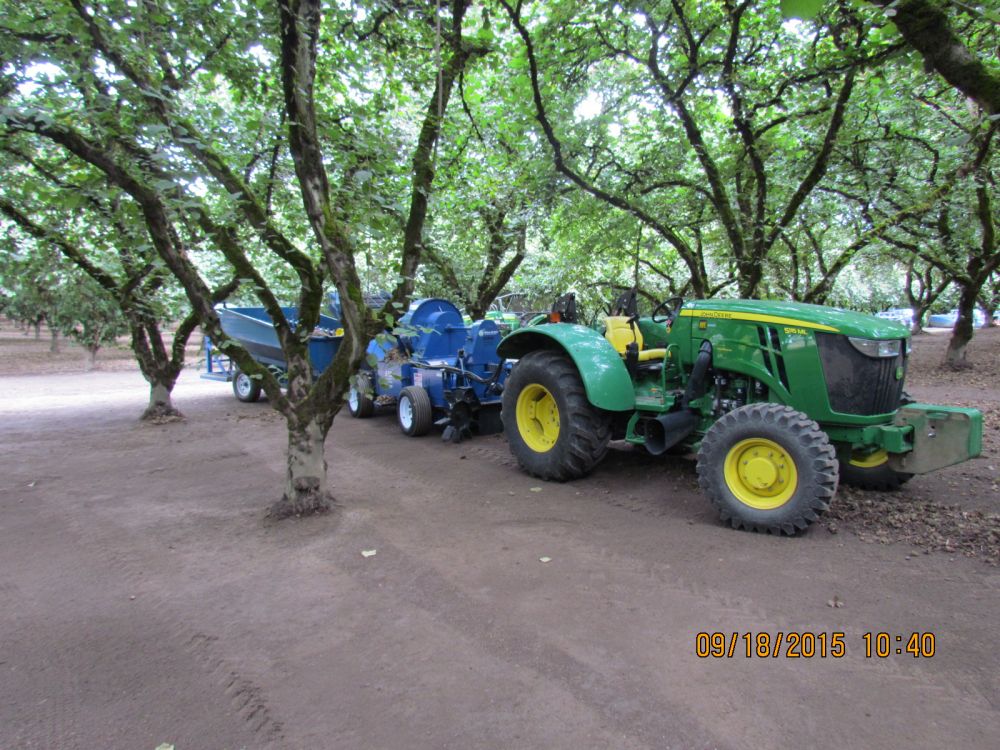 AMITY - A McMinnville man was killed Friday morning in a filbert harvesting accident. Jose "Carmen" Olmedo-Zaragoza, 51, was pronounced dead at the scene, according to the Polk County Sheriff's Office.
Deputies gave this account:
Law enforcement and Amity Fire District personnel responded about 11 a.m. to a filbert orchard just south of Yampo Road at 8500 N. Highway 99W.
Harvesting work was underway on the property. Co-workers found Olmedo in the hopper of a piece of farm equipment. He reportedly was not breathing. A Life Flight helicopter was initially placed on standby.
The investigation determined Olmedo was operating a tractor pulling the implement which stores nuts harvested from the ground. Inside the hopper was an auger that turned to move the nuts. Olmedo apparently leaned into the hopper at which time loose clothing was caught in the auger and he was pulled into the hopper.
The perliminary cause of death is positional asphyxia, the Polk County Medical Examiner said.
Olmedo is survived by a wife living in Mexico and family members residing in McMinnville.