Willamina woman killed in rollover crash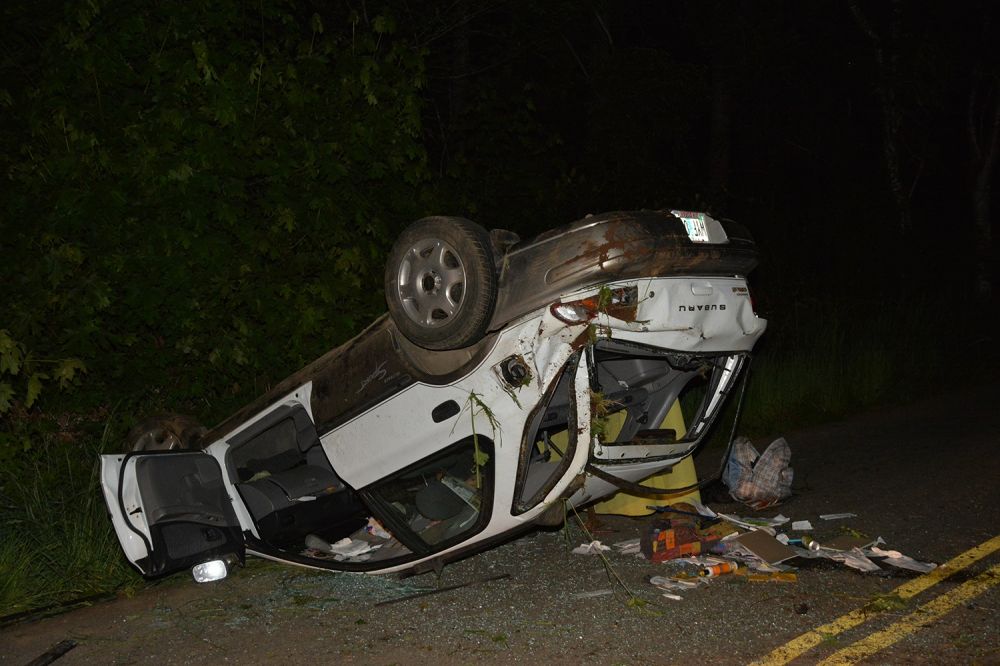 WILLAMINA - A 30-year-old Willamina woman was killed Thursday night in a single vehicle, rollover crash about seven miles north of Willamina in the 1200 block of Southwest Gilbert Creek Road.
The Yamhill County Sheriff's Office identified the victim as Angie Marie Dean. She was the driver of a 1999 Subaru Impreza.
Sgt. Chris Ray gave this account:
About 8:35, deputies responded to the rural location. A witness to the crash and a resident called 911.
Dean was pronounced dead at the scene. Her passenger, Michael R. Bidema, 35, of Willamina, was transported by West Valley Fire District ambulance to the Willamette Valley Medical Center with minor injuries. He was treated and released.
Both were wearing seat belts.
The Yamhill County Multi-Agency Traffic Team said its preliminary investigation indicates excessive speed may have been a factor in the crash.
"This is the second fatal crash in the last 11 days on our rural roads." Sheriff Tim Svenson said. "Please take the time to discuss safe driving with your loved ones, especially with the graduation and summer vacation season upon us. This appears to be another senseless tragedy."
Parker Wold, 20, a 2013 McMinnville High School graduate, was killed Monday, May 11 in a single vehicle, rollover west of McMinnville in the 1500 block of Northwest Baker Creek Road.
He was the driver of the vehicle that contained two passengers, both of whom were injured. One of them was transported by Life Flight helicopter to a Portland trauma hospital.
Alcohol and speed were said to be factors in the crash, according to the sheriff's office.
Anyone with information about the Thursday night crash is asked to contact deputy Don Stackpole at 503-434-7506 or stackpoled@co.yamhill.or.us