Maggie Weber 1955 - 2023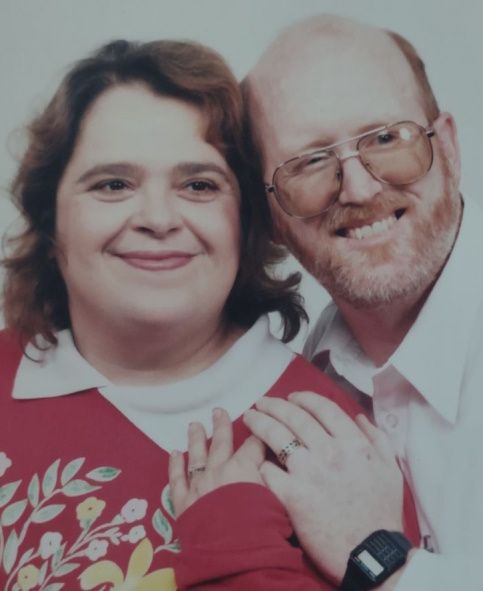 Maggie Weber died Wednesday, September 20, 2023, in her home on Grenfell Loop, McMinnville, Oregon, after a long battle with ovarian cancer. She was 67 years old. Maggie was born Patti Diane Weber to Ernest M. and Mary Elizabeth Weber, but the name never did stick. Being the youngest of eight children, her beloved father called her "baby girl" for the first 10 years of her life, and after she discovered the tradition of BBS--Bulletin Board Systems--handles in the mid-'80s, she forced her friends to call her Maggie.
She was born in 1955 in Portland, Oregon, and lived on the corner of SE 38th and Alder growing up. She attended Sunnyside Elementary School and Washington High School. She loved babies of all kinds: human, kittens and puppies were her specialty. When she was still "baby girl," she helped her mother manage an array of a dozen infants on blankets and playpens in their living room on Alder Street. Then, during her career as a CNA caregiver around Portland, she was raising Dorothy's girls at their home in Oregon City.
She was preceded in death by siblings, Kathy Tompkins, Lynda Tompkins, Michael David Tompkins (known as David most of his life), Donna Peterson and John Weber; uncles, Dallas Meserve and Delbert Weber; and her father and mother.
In 1988, a work injury forced her to give up caregiving, and she became partners with Doug Hood at PMA Consulting as a computer consultant. On August 13, 1994, Doug'n'Maggie made it official at a wedding ceremony on the "Cinderella Stairs" at Laurelhurst Park and retired to their home on S.E. Ash St., still consulting computer technology.
In 2001, Doug's father died, and the family recruited Doug'n'Maggie to move to his mom's farm in Carlton because Mom had no business living on a 120-acre farm by herself at 73 years old. Their prime directive became maintaining the landscaping, doing Mom's Honey-Do list, and Maggie began raising pregnant cats, and bottle-baby kittens for Homeward Bound's No Kill Shelter, while raising her grandchildren, Nicholas and Tyrone.
In 2021, Doug's mom moved from the farm to an apartment in Hillside, nullifying the Hardship Variance empowering her home on the farm. Doug'n'Maggie moved into McMinnville to continue caring for Mom. Maggie continued her mission with animals by volunteering for the Spay/Neuter clinic until her health forced her to stop.
Maggie is survived by her husband, Doug; sons, Nicholas Hood and Tyrone Borders; surrogate daughters, Tabitha Raveling of Albany, Oregon, and Grace Biegel of Rineyville, Kentucky; brother, Larry Weber of West Jordan, Utah; sister, Vickie Weber of Portland; and many nieces and nephews.
Celebration of Life will be held at 10 a.m. Saturday, October 21, 2023, at NorthWest Christian Church McMinnville Campus, 2831 N.E. Newby St. McMinnville, Oregon 97128.