Stephen E. Ward 1951 - 2023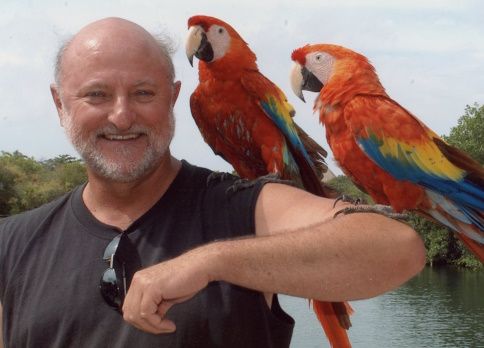 On the morning of July 7, 2023, Stephen E. Ward (or as many of his church family would call him, "Brother Steve," and to his grandkids would call him "Papa Steve"), went home to be with the Lord. He was surrounded by family in his own bed in his own home where he wanted to be in Newberg.
Stephen was born in Omaha, Nebraska, where he lived with his parents, Dora and Elmo, until 1957, when they moved to March Air Force Base in California. During his high school career, Steve enjoyed playing football, as defensive end at Moreno Valley High School. After high school, he attended River City College in 1974. A short while after college, he moved here to Oregon in 1980, where he married his first wife, Janice, and had his two boys, Stephen and James.
On July 12, 2008, he married his second wife, Mary, and moved to Newberg, Oregon. They enjoyed their walks to Shari's and getting lunch at the Sea Hag in Depoe Bay (many times with family). Steve enjoyed every moment with his grandkids and great-grandkids.
Steve worked at Cascade Steel Rolling Mills working as a crane operator and retired from there after 31 years. Though, while crane operator was his long-life trade, his favorite place to work was at Riverside International Raceway in California (1971 to 1979), where he found his love for racing and fast cars. During his time at the racetrack, you can see him in an episode of "CHIPS" as part of the fire crew.
Steve was preceded in death by his mother, Dora, and his father, Elmo. He is survived by his wife, Mary; two sons, Stephen and James; two brothers, Robert and Richard; seven nephews and nieces; six grandkids; and four great-grandkids.
There will be a public funeral service at 6 p.m. Sunday, July 16, outside on the patio at New Horizons Christian Church, 2705 N.E. Destiny Drive, McMinnville, Oregon. Family will have food all prepared and ready so you can just bring yourself. Steve requested Hawaiian shirts, beach slacks/shorts and sandals. In lieu of flowers, you can donate to the family for expenses via the church or Macy & Son Funeral Home. To leave condolences, visit www.macyandson.com.