Norma A. Fidel 1932 - 2023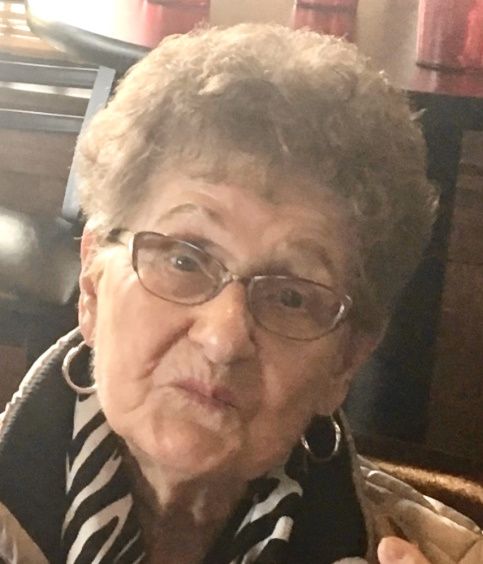 Norma A. Fidel, beloved mother of five children (Steven, Susan, Janet, David, and Cheryl), grandmother of nine, and great-grandmother of ten, died peacefully May 29, 2023, surrounded by loving family. She recently celebrated her 91st birthday.
Born in 1932 in Torrance, California, Norma grew up shuttled between California and Utah. She spent memorable war years in San Francisco (a city she always loved), where her parents worked with Kaiser Shipyards. Graduating from Santa Cruz High in 1949, she immediately was employed with Soquel Pharmacy as a soda jerk. There, she met Frederick Marx Fidel, who was a pitcher on a semi-professional baseball team co-sponsored by the pharmacy. They married in 1950 in Soquel. Norma worked as a telephone operator for Bell Telephone, Santa Cruz, up until Steven's birth. A memorable call, she loved recounting, was connecting Alfred Hitchcock with Paramount Studios (no direct dialing in those days!) while filming "Vertigo" in San Juan Bautista.

Norma is fondly remembered in myriad ways. After moving to Yamhill, Oregon, in 1962 (quite a shock for a city girl), she participated diligently in establishing Fidel Bros. Farms, initially as accountant and payroll master for the numerous workers employed by the company. She was very active throughout her life in both school and community activities in Yamhill, and was not only mother to her family, but also to the friends of her grandchildren, to whom she was affectionately known as Nana. Additionally, Norma was active with the LDS Church and formed strong bonds among many there. Norma loved driving and loved traveling, bringing great enthusiasm to road trips, uncountable family vacations, numerous trips to Hawaii, and a sojourn with Fred and Steven in Germany, Denmark, France, Austria and Switzerland.

A memorial service will be held at 11 a.m. Saturday, July 8, 2023, at the McMinnville LDS Church, 1645 N.W. Baker Creek Road.