Delores Jean Fanning 1929 - 2023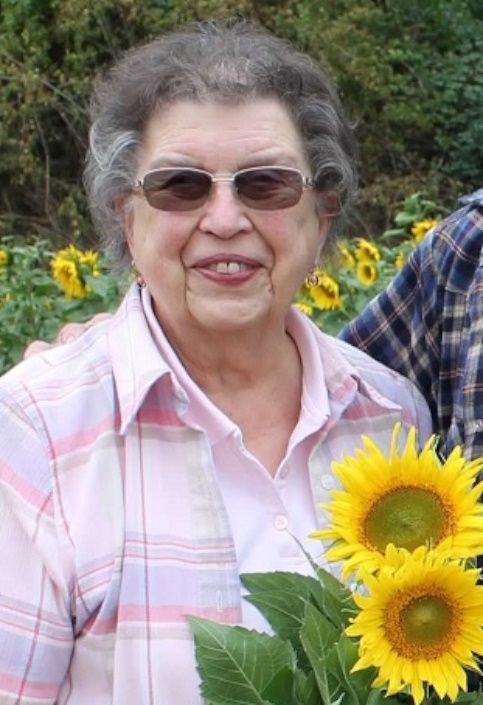 Delores Jean Fanning passed away June 17, 2023, at the age of 93. She was born September 10, 1929, in Portland, Oregon, the only child of parents Daniel and Stella Hughes.
Delores grew up in the St. Helens area, where she graduated from high school and went on to study horticulture at Oregon State University. It is there she met her husband of 67 years, Milton Fanning, and they were married August 28, 1949. They moved to the Fanning family farm in Amity, Oregon, where they raised four children, three boys and one girl. Delores helped on the farm, driving grain trucks for nearly 40 years. She was a gardener, growing fruits and vegetables and canning them to enjoy all year. She made beautiful floral arrangements with the flowers from her yard. She also enjoyed sewing and quilting, making dozens of quilts over the years as special gifts.
Delores was a loyal 4-H supporter for 61 years, was a Polk County 4-H leader for over 50 years and judge at county and state fairs for more than 30 years. The Fanning family hosted International 4-H exchange students from seven countries. In 2004, Delores was inducted into the Oregon 4-H Hall of Fame for her outstanding service and dedication.
Delores also spent time traveling across Oregon for adventures in hiking and cross-country skiing. Milton and Delores took trips to Alaska, Canada, New Zealand, and a cruise through the Panama Canal, to name a few. They made life-long friends wherever they went and enjoyed having them out to the farm.
Delores was a member of the Sheridan Catholic Church and attended service often at the Brigittine Monastery in Amity. Delores is survived by her daughter, Eileen Kohlmeyer; two sons, Doug (Ardie) and Dan; as well as six grandchildren; and 10 great-grandchildren. She was preceded in death by her son, Mike, and husband, Milton.
A mass will be celebrated at 11 a.m. Monday, June 26, at the Brigittine Monastery, followed by interment at Evergreen Memorial Cemetery. A memorial service will be held at 11 a.m. Tuesday, June 27, at the Chapel of Macy & Son in McMinnville, with a reception to follow. Memorial donations may be made to St. Jude Children's Hospital in care of Macy & Son Funeral Directors. To leave online condolences, please visit www.macyandson.com.