Mary Geraldine Mayes 1943 - 2023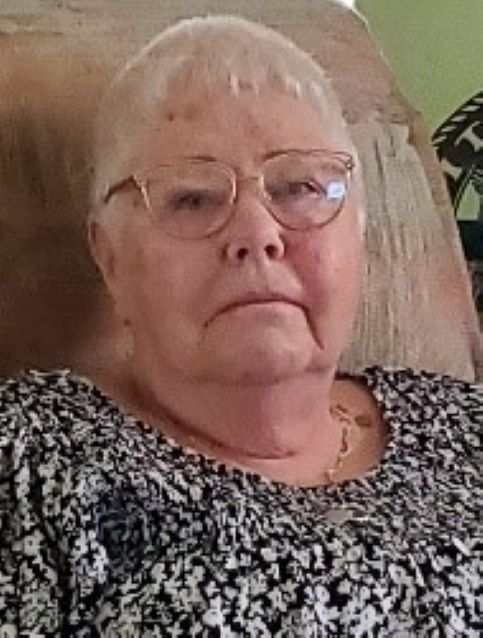 Mary Geraldine Mayes, also lovingly known as "Jeri," Mom, Grandma and Great-Grandma - much beloved by her family and all those who knew her - passed away June 6, 2023, at the age of 80 years, at her home in McMinnville, Oregon, with family near.
Mary was born April 16, 1943, in Dallas, Oregon, to Victor and Gertrude Hotchkin (Burton). Her father, Victor, was serving in the U.S. Army in the South Pacific at the time of her birth. Mary and her mother lived in Falls City, Oregon, with her mother's parents, Robert and Leta Fletcher, on the family farm. They were reunited when Victor returned home from the war.
Mary attended Falls City Grade School and Falls City High School, where she met James (Jim) Mayes, whom she soon married. Jim and Mary moved first to Long Beach, and then San Diego, California, while Jim served in the U.S. Navy. Mary spent long months living alone with her children in San Diego while Jim was deployed at sea duty. She gave birth to James, Dawn and April while in San Diego, and Tina shortly after they returned to Oregon in the mid-1960s. The family settled in the Willamette Valley communities of Cottage Grove, Grand Ronde, Lafayette, Donald and, ultimately, McMinnville, where the family lived many years.
Mary was the kindest and most generous woman anyone could have ever known. Her life centered around family and children; they adored her as she did them. Mary was a loving wife, devoted mother and dedicated homemaker. She spent much of her adult life helping with grandchildren and great-grandchildren.
Mary was preceded in death by her husband, Jim Mayes. She is survived by her four children, James Mayes (Debbie), Dawn Crabtree (Steve), April Mayes and Tina Mayes; eight grandchildren; and 14 great-grandchildren. Mary is also survived by her sister, Loni Runkle; and brother, Merle Harvey (Diane).
In remembrance of Mary, she expressed hope that she would be remembered for her love and dedication for her family.
Viewing will be held from noon to 5 p.m. Saturday, June 10, at Macy & Son Funeral Home, 135 N.E. Evans St. McMinnville, Oregon, followed by funeral services at 11 a.m. Monday, June 12. Graveside burial at Evergreen Memorial Park in McMinnville.
To leave online condolences, please visit www.macyandson.com.