Victor Herman Banke 1925 - 2023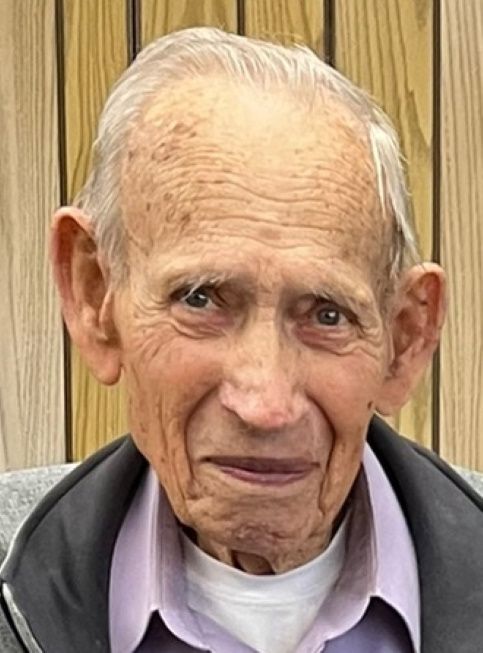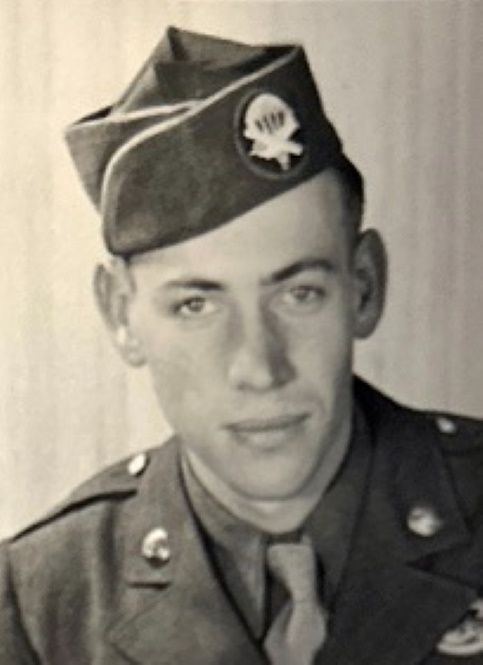 A memorial service for Victor Herman Banke will be held at 11 a.m. Saturday, June 10, 2023, at St. John Lutheran Church, 2142 N.E. McDonald Lane, McMinnville, Oregon. Reception to follow.
Victor was born January 26, 1925, in a cabin located along Gooseneck Creek near Sheridan, Oregon. He was the second-oldest of eight children born to Martin and Mary (Abderhaulden) Banke. The family moved to a farm north of McMinnville in 1929, and the following year Vic entered first grade at Cook Elementary School. His love of fishing began at an early age. He remembered sneaking away during lunch hours to fish along the South Yamhill River. He graduated from McMinnville High School in 1942, and worked a few months at the Swan Island Shipyard in Portland before being drafted into the Army on June 22, 1943.
He completed his basic training and was en route to Europe on D-Day, June 6, 1944. An infantry replacement, he was assigned to glider training in England, where he remained until early December, when he was sent to France. There, he joined a rifle company in the 325 Glider Infantry Regiment, part of the 82nd Airborne Division. He saw his first combat in the Battle of the Bulge. His next campaign was the Rhineland. Half his battalion was lost in that February 2 battle. Vic was hit by small arms fire and was hospitalized for three weeks in France before returning to combat. His next and last campaign was Central Europe. On May 2, 1945, the 82nd Airborne Division liberated about 3500 survivors of the Wöbbelin concentration camp.
He was preparing to go to the Pacific Theatre when the war ended. Vic was discharged on January 25, 1946. He turned 21 the next day.
Returning to Oregon, Vic worked in the woods, setting chokers until he was hired by the local John Deere dealership, where he worked until his retirement. On March 18, 1950, Vic married Ruth Kluckman. They were married for 68 years, and together raised four children. Vic enjoyed life on his small farm near Bellevue. He was an avid fisherman and hunter, enjoyed camping and was an active member at St. John Lutheran Church. Vic was also a member of the VFW Post in Dayton, Veterans of the Bulge, Regimental and Division Associations, and the All Veterans Honor Guard. He and Ruth attended numerous regimental reunions, including one in Europe. And in October 2013, Vic visited Washington, D.C. as part of the "Flight of Honor" program. He was a loving and attentive husband, father and grandfather.
Vic died peacefully on Memorial Day, May 29, 2023, at Rock of Ages Retirement Center, with family by his side. He was 98 years old. He was preceded in death by his beloved wife, Ruth, and eldest son, Tom. He is survived by son, Daniel Banke; daughters, Carol Iwaniw and Mary Post; nine grandchildren; and 10 great-grandchildren, with two more arriving this fall. He will be laid to rest at Willamette National Cemetery in Portland.
Donations in Vic's honor can be made to St. John Lutheran Church or Legacy PeaceHealth Hospice.