Dorothy Lorene Miller-Thiessen 1933 - 2023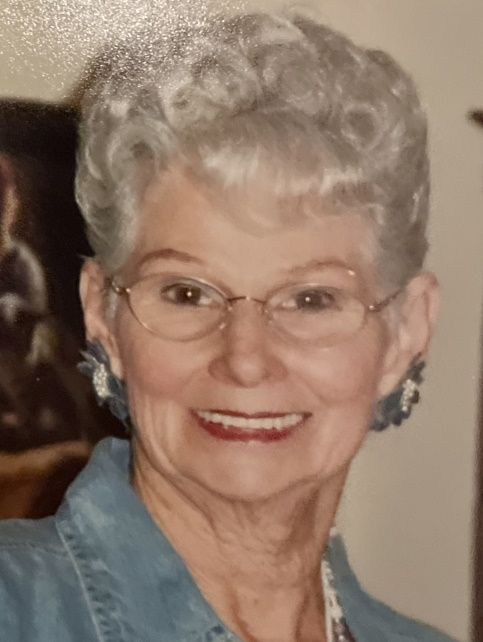 Dorothy Lorene Miller-Thiessen entered into the warm embrace of her Lord on Thursday, March 16, 2023, at the age of 90. Dorothy was born March 5, 1933, in Vesta, Arkansas, to James Elmer and Lennie Elminie (Berkeley) Umholtz. She was the third of nine children and helped raise her siblings from a young age after her mother passed away early in her life.
On December 23, 1950, Dorothy married Ronald Miller, and they shared four children, Katherine, Daniel, Mary and Melinda. The Millers served the Lord for many years at Western Seminary in Portland, hosting students and working on and off until their retirement, when they moved to Dayton, Oregon. Dorothy enjoyed hosting holidays, collecting dolls, working in her yard and watching her grandchildren play sports. Ronald and Dorothy were married for 52 years until Ronald's death in 2003. Dorothy married her second husband, Donald Thiessen, on October 3, 2010, and they were members of Lafayette Community Church. Dorothy continued to worship the Lord after Don's death in 2022.
Through her life, Dorothy was well-known for her beautiful smile and faithful prayers, as she would spend time every day lifting up each grandchild in prayer. She loved her family deeply and never missed a birthday party or a family gathering. Dorothy was preceded in death by her parents; four brothers, Leon, James, John and Tommy; and one sister, Cindy. She is survived by two brothers, Harold and Earl; and one sister, Agnes. Dorothy's memory will live on through her four children; 19 grandchildren; 41 great-grandchildren; and two great-great-grandchildren, with two more on the way.
A Celebration of Life will be held to honor the life of Dorothy at 2 p.m., Sunday, April 16, at Lafayette Community Church. To leave condolences, please visit www.macyandson.com.