Elaine Mitchell 1931 - 2023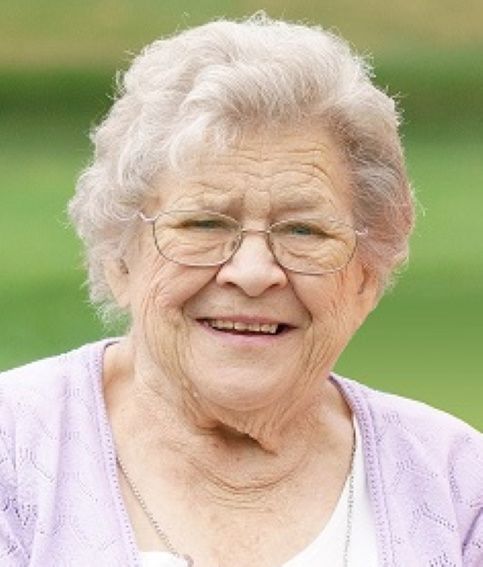 Elaine Mitchell, of McMinnville, Oregon, 91, passed away peacefully in her home February 12, 2023. Born Melva Elaine Leavitt on August 24, 1931, in Provo, Utah, her young years were spent in the small farming towns of Bunkerville and Mesquite, Nevada, where she became the oldest of seven siblings. In 1943, her family moved to Homedale, Idaho, where she graduated high school. She received her B.A. in Education from Brigham Young University in 1953, and taught school in Culver and Ontario, Oregon. She married Rex H Mitchell in 1955, and they lived in Sweet Home, Ontario, Portland, Oregon City, Beavercreek, and Madras, Oregon. Widowed in 1977 at age 46, she moved to Logan, Utah, where she met and married Jay Carl Howell in 1980. Widowed again too soon, she moved in 1991 to McMinnville, Oregon, to be closer to family.
Elaine loved nature, gardening, camping and traveling in the great outdoors. As recently as August, she went on a family cruise to Alaska. She loved baking and cooking and enjoyed finding and experimenting with new recipes. She also liked to spend her Saturday nights playing a mean game of pinochle with anybody who would put up with her interpretation of the rules. Elaine loved to quilt; during her lifetime she pieced and quilted or tied at least a thousand quilts. These were given away to family or friends and so many were lovingly donated to charitable organizations as well. Elaine served generously in many capacities in the Church of Jesus Christ of Latter-day Saints, and especially cherished her years in Logan, where she served as Stake Relief Society President. She also wanted to be remembered as a Daughter of the American Revolution.
She was preceded in death by her parents, Laurel and Melva Leavitt; brothers, David, Laurel D. and Henry; their spouses, Joanna and Grace; her only sister, Nina; as well as in-laws, Connie, Nathan, Eula, Wayman, Jay, Dale, Elizabeth, Dennis and Richard; also, Antonio and Jay Richard. She is survived by two brothers, Keith and Leon, and their spouses, Linda and Jane; her in-laws, Rosel, Sue, Valene, Voyne, Jan and Junia; and by her children, Roger, Alan, Karma, and Sharon; with their spouses, Jaynie, Elizabeth, and Ron. Gayla and Carl and their families are counted as her beloved bonus children and grandchildren. Many of her over 60 nieces and nephews are sure that they were "Analaine's" very favorite. She was a very special grandmother to 17 grandchildren, their spouses; and 47 great-grandchildren, who each brought a smile to her face. Until just a few days prior to her passing, she could name every one and spoke of them with deepest love and affection.
Services will be as follows: Viewing from 5 to 7 p.m. Friday, February 17, and Saturday, February 18, from 9 to 10 a.m. at the Chapel of Macy & Son Funeral Home, 135 N.E. Evans St., McMinnville. Funeral services will be held at 11 a.m. Saturday, at The Church of Jesus Christ of Latter-day Saints Stake Center, 1645 N.W. Baker Creek Rd., McMinnville. Interment to follow at Evergreen Memorial Park, 7961 OR-99W, McMinnville. To leave online condolences, please visit www.macyandson.com