Hello, Santa!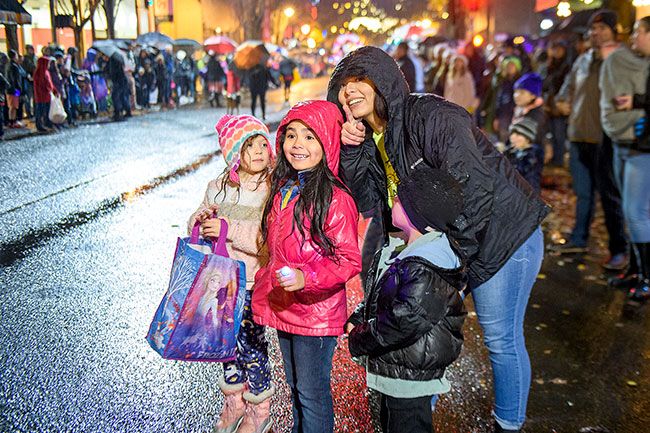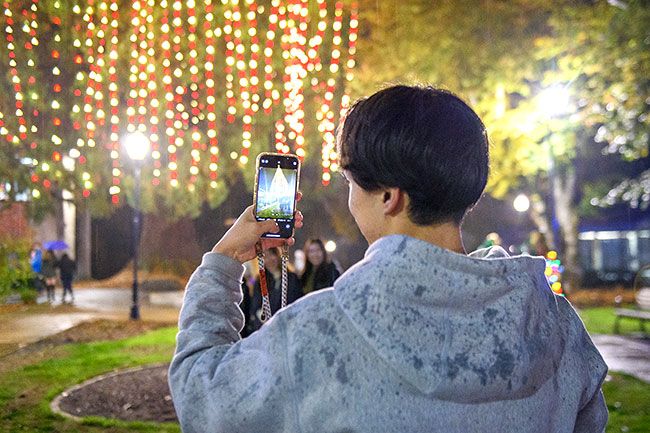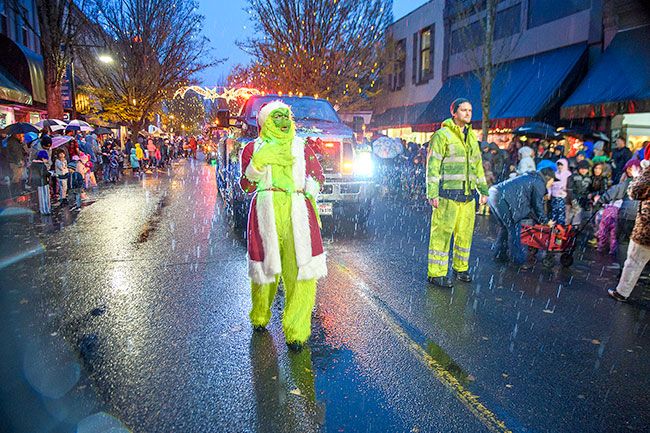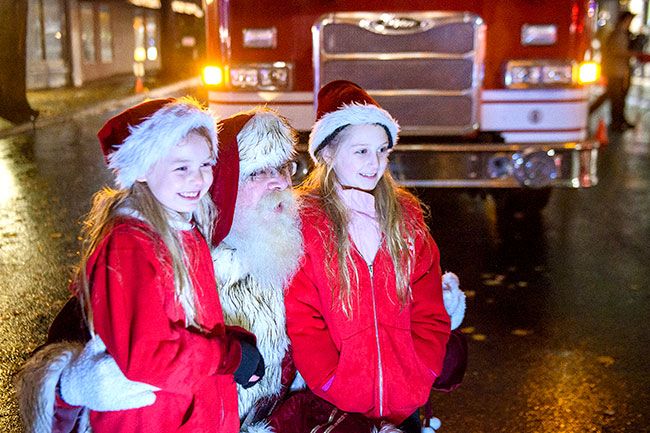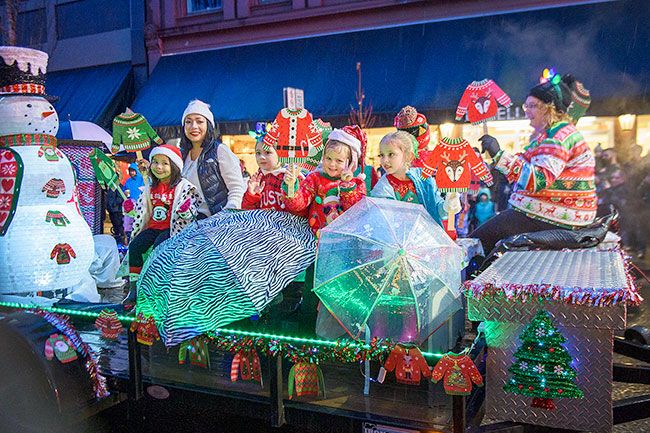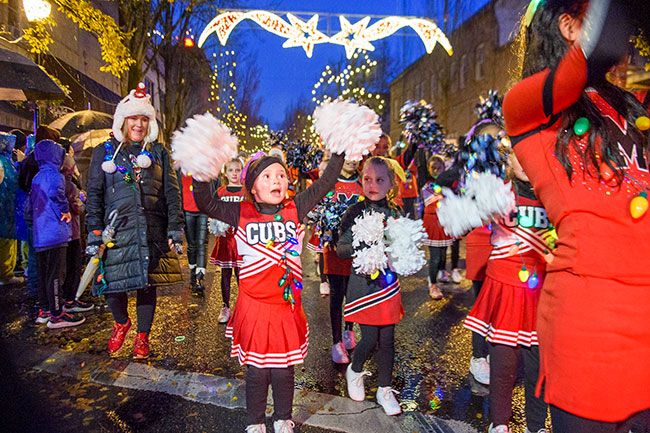 Despite rainy weather, crowds turned out Friday to welcome Santa during McMinnvllle's annual holiday parade.
Children and adults alike followed the floats and walkers to City Park afterwards for the lighting of the big tree next to the library.
Musicians, school groups, dancers, businesses and non-profit organizations took part in the parade. The McMinnville Fire Department provided a truck so Santa could arrive in style, escorted by McMinnville Mayor Remy Drabkin.