Juliette's House looks to future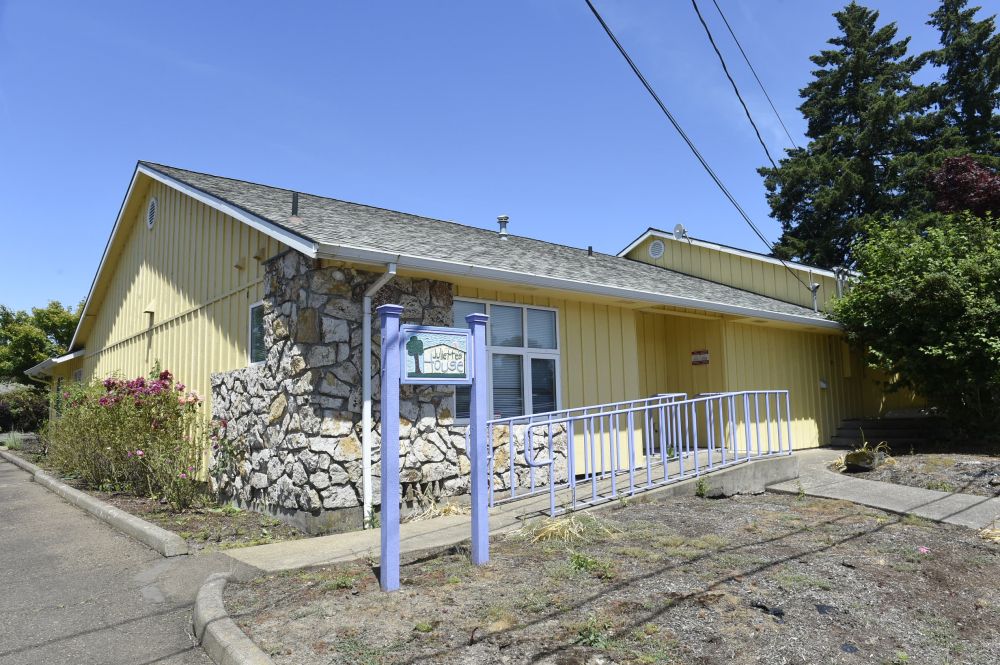 Twenty-five years after it opened, Juliette's House Child Abuse Intervention Center is looking toward the future with plans to continue helping children and keep raising awareness of the need to prevent child abuse.
A new logo and some additional fundraising events are planned this year, said Diane Longaker, community engagement director. And Juliette's House will break ground this fall on a building project that will add a second story to its building at 1075 S.W. Cedarwood Ave. in McMinnville.
But Juliette's House will focus mostly on expanding prevention and mental health programs — part of its continuing efforts to work with more families and meet today's needs, she said.
Assessments, mental health care and other services and prevention activities help shed light on the continuing problem of child abuse, said Russell Mark, executive director of Juliette's House.
The programs encourage young victims — and adult survivors of abuse, as well — to understand they didn't cause the abuse, they're not alone and they don't need to be defined by what happened to them, Mark said.
They also "raise the dialogue about the role each adult must play in preventing child abuse," he said.
The nonprofit Juliette's House was created to serve young victims and families from throughout the county. Its prevention staff members also sometimes present training programs outside the county, as well.
The program began as a collaborative effort of city and county law enforcement, the Yamhill County District Attorney's Office, city and country governments and state child and family services agencies.
Kathleen Robbins became its first director in 1994, when plans for the organization were still being formed. Paul and Juliette Barber donated the Cedarwood Avenue building; that's where the name came from. After years of grant writing, volunteer repairs to the building and planning, Juliette's House finally opened its doors in 1997.
Today, it partners with all those government agencies. In addition, it works with organizations such as PFLAG of Newberg and Beyond Backpacks, which distributes school supplies to children who need them before classes start.
Longaker said about 300 new cases — physical or sexual abuse, neglect or exposure to drugs or domestic violence — come through Juliette's House.
"We want them to have a super-safe place where they can be comfortable with adults and where they don't have to keep repeating their stories," she said.
Youngsters meet with interviewers in a confidential setting. The assessment staff uses a medical model that includes both a physical exam and a forensic interview.
Children also can talk to mental health counselors at Juliette's House — the center has one on staff currently and will be adding more, eventually hoping to build its mental health staff to four, Longaker said.
To make children even more comfortable telling their stories, Juliette's has a special companion: Mack the dog, who sits with them during their meetings with adults.
Families continue to receive follow-up support for a year, Longaker said. Juliette's offers parenting classes, as well.
Between 4,000 and 6,000 adults and children receive prevention training annually, Longaker said.
Juliette's House presents a program called "Safe Kids" in elementary schools around the county. This year it will implement an updated curriculum designed to build on what children already know about safety and prevention and "help them become resilient," she said.
Adults go through a program called "Stewards of Children" that teaches them about the prevalence of child abuse, how to spot it and what to do to report and prevent it.
Stewards of Children is offered to the public several times a year. In addition, Juliette's House will schedule trainings for groups from businesses, churches and other organizations.
Every adult should be trained in child abuse prevention, Longaker said. That's one way of supporting Juliette's House's mission.
In addition, community members can watch the nonprofit's website, julietteshouse.org, for events and fundraisers. They can donate directly through the website, as well.
They also can volunteer to help at events. If they want to host their own fundraisers for Juliette's House, they should contact Longaker, at diane@julietteshouse.org.